È di qualche giorno fa la notizia clamorosa della cancellazione della prima serie prequel di Game of Thrones, dal titolo provvisorio di The Long Night. A lavorare alla serie erano nomi importanti come Jane Goldman, che si occupava della sceneggiatura, S.J. Clarkson, alla regia, e Naomi Watts a capitanare il cast. È stata questione di poco prima che arrivasse l'annuncio di un nuovo prequel, mentre la HBO non si è espressa in quanto alla cancellazione. Fino a ora.
È infatti arrivata una comunicazione ufficiale dall'emittente di Game of Thrones, che ha dato così la conferma finale sulla cancellazione della serie:
Dopo un'attenta considerazione, abbiamo deciso di non proseguire con la serie prequel senza titolo di Game of Thrones. Ringraziamo Jane Goldman, S.J. Clarkson e il grande cast e la crew per tutto il duro lavoro e la loro dedizione.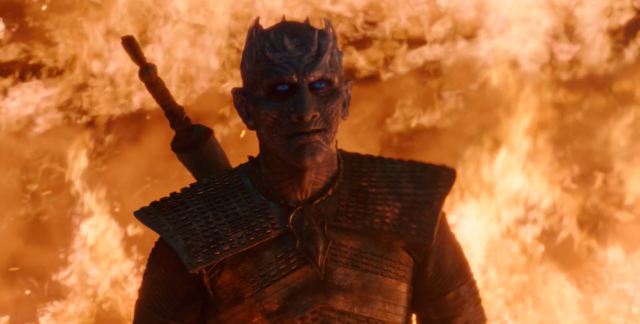 La cancellazione è arrivata come una sorpresa, dato che era stato l'unico dei 4 spin-off proposti per il quale era partita la produzione. E le cose sembravano andar bene, finché la HBO non ha visto il pilot. Pare infatti che non sia piaciuto molto, e che ci fossero altri problemi riguardanti budget, personale, e le ormai letali e temutissime divergenze creative tra il network e la Goldman.
L'autore della saga di Game of Thrones George R.R. Martin ha espresso disappunto riguardo a questa cancellazione:
È inutile dire quanto sia rattristato nell'apprendere la notizia che lo show non vedrà la luce. Jane Goldman è una sceneggiatrice incredibile, e mi è piaciuto veramente tanto fare brainstorming con lei.
Martin è tuttavia molto felice per il nuovo spin-off prequel sulla casa Targaryen, basato sul suo libro Fire & Blood. Il titolo dovrebbe House of the Dragon, e sono già stati ordinati dieci episodi. Non ci sono ancora dettagli su quando inizierà la produzione, ma non possiamo che sperare che arrivi presto.