Uno dei personaggi che hanno avuto un'evoluzione marcata in Game of Thrones è Sansa Stark. Sicuramente è passata dall'essere una ragazzina ingenua a una donna a tutti gli effetti. Ricordarla nella prima stagione fa quasi tenerezza. Quando ancora stravedeva per Joffrey e credeva ancora nella sua favola da principessa. Ma proprio come Sophie Turner nel mondo della televisione e del cinema, anche Sansa aveva bisogno di un po' di tempo per ambientarsi nella spietata Westeros.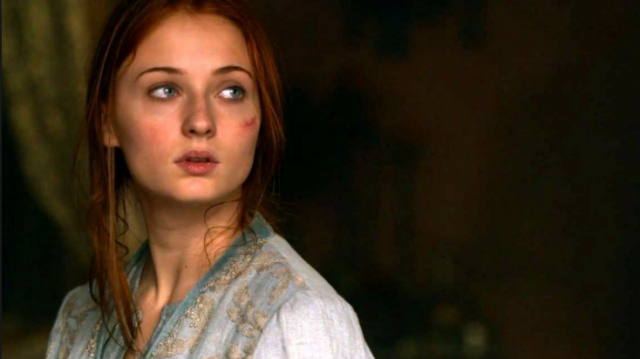 L'attrice ha affermato più e più volte quanto il percorso del suo personaggio in Game of Thrones fosse molto simile al suo percorso nella vita. La ricerca di un'identità, di un posto nel mondo è una cosa che le accomuna parecchio. Sansa è cresciuta molto dopo tutte le esperienze che ha fatto e grazie anche alle persone che ha conosciuto, una tra tutte Cersei (noi avevamo parlato di quanto fossero simili, qui). Alla fine è diventata anche la più intelligente e furba della serie.
Parlando con il Los Angeles Times, Sophie Turner ha parlato proprio di questo aspetto:
Ne ho parlato molto con David Benioff e Dan Weiss, del modo in cui le persone vengono accecate dal potere. Sansa riesce a capirlo subito. Ne ha viste tante, non può mai stare troppo all'erta.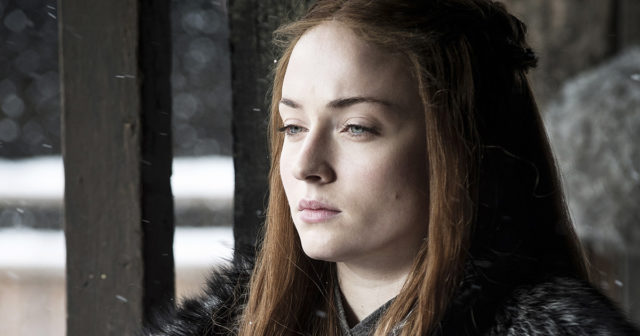 Diventare Regina del Nord è stato poi il coronamento del suo lungo e estenuante viaggio. Ciò che la rende speciale però è che lei non è mai stata interessata al potere. Secondo la Turner, lei voleva fare ciò che era nei migliori interessi del Nord. È incredibile come nella prima stagione volesse a tutti i costi stare ad Approdo del Re e nell'ultima avrebbe fatto di tutto per stare indipendente nel Nord.
E per il suo futuro? Sophie Turner lo vede così:
Nessuna guerra, nessuna battaglia. La vedo come una comandante fino alla vecchiaia. Non la vedo sposata o con figli e penso anche che il suo regno sarebbe di tipo democratico. Morirebbe di vecchiaia, molto felice.
Anche voi immaginate così il futuro della figlia più grande degli Stark?