L'amore per le serie tv è sconfinato e quando incontra una professione inusuale può generare cose meravigliose. È questo il caso del professore Brett Ratcliffe dell'Università del Nebraska, entomologo di professione, fan di Game of Thrones per vocazione.
Ratcliffe ha infatti scoperto otto nuove specie di coleotteri e ha deciso di assegnare a tre di essi nomi ispirati ai tre famosi draghi di Game of Thrones.
I tre coleotteri fanno parte del genere Scarab e sono stati chiamati rispettivamente:
Gymnetis drogoni da Drogon, un coleottero bruno-rossastro proveniente da Colombia, Ecuador, Brasile, Argentina e Paraguay.
Gymnetis rhaegali da Rhaegal, un esemplare grigiastro con chiazze arancio originario della Guiana francese.
Gymnetis viserioni da Viserion, un coleottero dal colore arancione brillante adornato da linee e macchie nere, trovato a Panama, Ecuador e Colombia.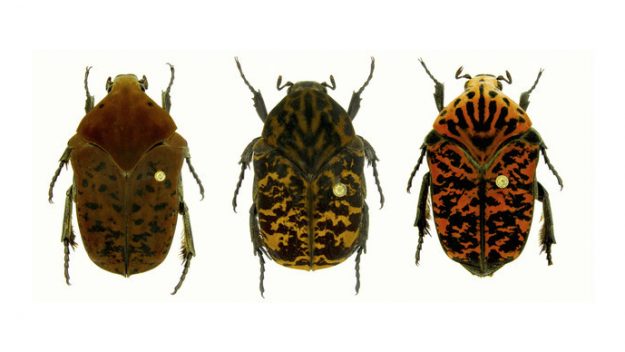 L'entomologo ha dichiarato di avere scelto questi nomi anche per focalizzare l'attenzione sulla vastità della biodiversità presente sulla Terra, molta della quale ancora sconosciuta.
A volte è una sfida inventare nuovi nomi per nuove specie. Dato che mi piace inserire una certa vena umoristica nelle mie pubblicazioni scientifiche, ho deciso di usare i nomi dei draghi di Game of Thrones per rendere onore alla creatività di George R.R. Martin.

Quando crei nomi come questi, lo fai per guadagnare un po' di notorietà e attirare l'attenzione mediatica. Stiamo continuando a scoprire la vita sulla Terra. Sulla Terra, un essere vivente su quattro è uno scarafaggio. Non li abbiamo scoperti ancora tutti e non siamo nemmeno vicini alla meta.
Ratcliffe ha nominato centinaia di specie nel corso della sua carriera, e ha rivelato che le regole di denominazione per le nuove specie raccomandano di non usare umorismo o insulti.
Non esiste però una regola che impedisce i riferimenti alla cultura pop "Ho spesso pensato che gli scienziati si prendessero troppo sul serio", ha affermato Ratcliffe, "e questo è un modo per aggirare il problema".