Ospite della fantastica Ellen DeGeneres nell'omonimo talk show, Jennifer Aniston ricorda che quest'anno la serie che l'ha resa celebre al pubblico di tutto il mondo, Friends, compirà venticinque anni.
Dopo una breve chiacchierata su quel periodo e un nostalgico ricordo condiviso dall'attrice riguardo un viaggio a Las Vegas regalatogli dal produttore della serie tv, tornando all'importante traguardo, l'amica Ellen le ha chiesto se le farebbe piacere partecipare a una reunion con il cast per l'occasione. Jennifer ha così risposto:
Ascolta, te l'ho già detto, lo farei. Le ragazze lo farebbero. E anche i ragazzi credo lo farebbero. Ne sono sicura
Concludendo poi con un misterioso:
Tutto può succedere…
E noi fan, speriamo che succeda.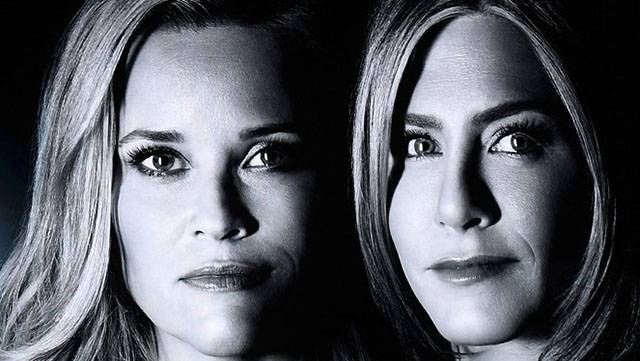 L'intervista si è poi spostata sugli attuali progetti televisivi dell'attrice. Dopo Friends (qui come è cambiato il mondo dopo questa serie tv), finalmente Jennifer Aniston torna sul piccolo schermo. Lo fa con una nuova serie tv chiamata The Morning Show per Apple Tv. La serie è stata descritta come:
Uno sguardo approfondito nelle vite delle persone che aiutano gli Stati Uniti a svegliarsi la mattina, esplorando le particolari sfide affrontate dalle donne e dagli uomini che portano avanti questo rituale televisivo giornaliero.
Nel cast, accanto alla meravigliosa Jennifer Aniston che ne è anche produttrice esecutiva, troviamo un'amica di vecchia data. Parliamo di Reese Witherspoon, che ha interpretato sua sorella minore in Friends. Assieme a loro ci sarà anche il fantastico Steve Carell. Qui di seguito potete vedere la preview dei rilasciata da Apple Tv+ che promuove le serie in arrivo quest'autunno nel nuovo servizio di streaming (qui la lista). Tra queste potrete vedere anche dei brevi estratti di The Morning Show.
Non ci resta comunque che sperare che la nostra amata Friends torni a farci scompisciare dalle risate.