Lisa Kudrow, conosciuta dal pubblico per aver interpretato il ruolo di Phoebe Buffa nella serie cult Friends, è tornata a parlare del suo iconico ruolo nel talk show radiofonico americano WTF With Marc Maron (potete ascoltarlo qui).
Durante l'intervista nel talk radiofonico, sono stati trattati diversi argomenti, tutti molto familiari a Lisa. Si è parlato di Friends, di genealogia, di migrazione globale ed evoluzione biologica, temi trattati dalla Kudrow nel suo programma Who Do You Think You Are?. Si è parlato di The Comeback, Web Therapy e del suo nuovo film, Booksmart.
Ma ciò che ha colpito di più durante l'intervista è stato il ricordo dell'attrice di quegli anni passati sul set di Friends. Infatti, mentre lavorava per regalarci uno dei personaggi più iconici della storia delle sitcom, Phoebe Buffay combatteva una battaglia con se stessa. Dichiara di aver sofferto molto per via della differenza di altezza e peso rispetto alle sue co-star, Jennifer Aniston (Rachel Green) e Courteney Cox (Monica Geller).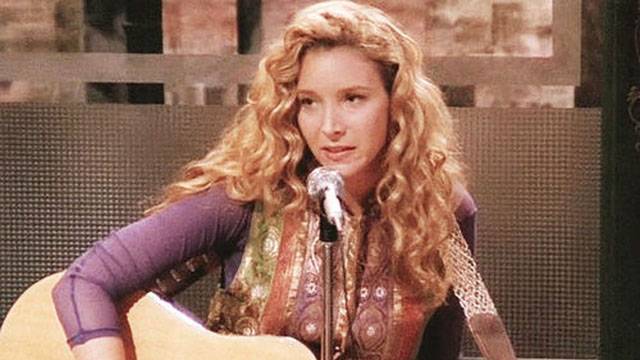 Quando si riguardava in tv, pensava di essere una montagna, un gigante rispetto alle altre. E questo la faceva soffrire. Ha inoltre dichiarato che purtroppo, per quanto riguarda le donne, se sei sottopeso vai bene. Ammette di aver provato a perdere peso e di averne subito le conseguenze. Infatti, ogni qualvolta ci provasse, si ritrovava a combattere fastidiosi raffreddori e sinusiti.
Conclude questo pezzo di intervista dichiarando che con il tempo è riuscita a imparare a volersi bene, ad accettare e far pace col proprio corpo. Ogni tanto, però, continua a non sentirsi a proprio agio. Ma cerca di combattere questi pensieri e alla fine riesce a farcela. Un esempio nobile per tutte quelle ragazze che cercano di rientrare nei canoni di peso o di bellezza che la società odierna impone, alle volte, facendo male a se stesse.
Quello di Lisa è un bell'esempio di positività, forza e accettazione. Dovremmo fare tutti come lei.