L'HTC (High Tech Computer Corporation) questo fine settimana lancerà, presso i Protein Studios di Londra, il tanto atteso gioco per realtà virtuale di una delle serie più amate dell'ultimo decennio: Doctor Who.
Il titolo del gioco è Doctor Who: The Edge of Time ed è stato progettato da Maze Theory e dai BBC Studios. I partecipanti che si presenteranno all'evento potranno testarlo indossando un HTV Vive headset. La visiera high tech permetterà ai giocatori di immergersi totalmente nel mondo di Doctor Who, di incontrare il Dottore e di risolvere con lui migliaia di enigmi, sconfiggendo anche i nemici più famosi e temuti: i Dalek. Vi sono però molti altri alieni che, nel corso della serie, hanno suscitato molto interesse e che potremo ritrovare nella VR.
Ad esempio vi sono i memorabili Angeli Piangenti, resi talmente bene da suscitare lo stesso terrore che ognuno di noi ha provato guardando Blink (da inserire tra i 5 episodi stand alone migliori della storia).
Doctor Who: The Edge of Time è disponibile per PlayStation 4, Oculus Quest e Microsoft Windows.
Il gioco può coinvolgere un massimo di tre giocatori che, affiancando il Dottore, vivranno indimenticabili avventure. Inoltre, tutti coloro che si presenteranno allo stand dell'evento presso i Protein Studios di Londra potranno vivere questa esperienza nel vero, grande, Tardis.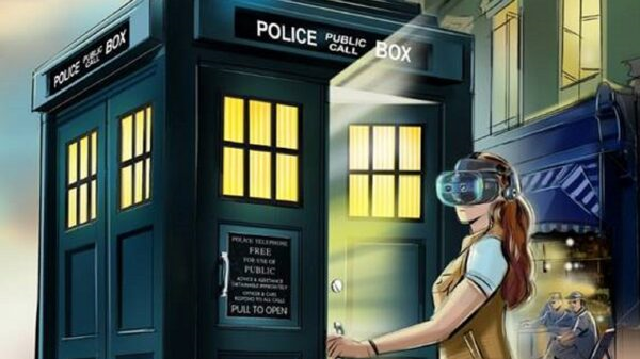 Uno degli aspetti più interessanti riguarda anche la narrazione. La voce che accompagna i giocatori è quella di Jodie Wittaker che si alza allegramente o si abbassa preoccupata e cupa a seconda del livello di gioco che si sta affrontando. Tutto ciò è utile a creare quell'atmosfera inquietante e anche un po' british, trasmessa specialmente dall'accento dell'attrice.
I gamer che sono riusciti ad avere Doctor Who: The Edge of Time in anteprima hanno già pubblicato diversi gameplay.
Nei loro video hanno dimostrato come questo gioco per realtà virtuale non solo potrebbe essere apprezzato dai Whovian, che potranno far ronzare il Cacciavite Sonico o viaggiare con il Tardis, ma in generale anche da coloro che non sono fan della serie tv. Purtroppo, il timore dei creatori è che tutta la vicenda possa essere ridotta a un mero giro turistico nel mondo del Dottore, invece di essere considerata un'avventura interattiva.
Poiché ogni parere è soggettivo, ecco il video ufficiale del gioco per farvi un'idea di ciò che potrete vivere nel caso in cui decideste di acquistarlo o di fare un salto a Londra durante questo fine settimana.