Squadra che vince non si cambia, recita un famoso detto. E sembra proprio essere il caso di Darren Criss che torna a fare squadra con Ryan Murphy nella sua nuovissima serie per Netflix, Hollywood.
Ma questa volta l'attore non si limiterà solo a recitare, sarà anche produttore esecutivo di quello che si prospetta essere l'ennesimo capolavoro di Ryan Murphy.
In un post su Instagram ha dichiarato:
Sono onorato di annunciare il mio ritorno nella Casata Murphy dove reciterò e sarò produttore esecutivo di Hollywood con il re della televisione. L'anno scorso, Ryan Murphy e io abbiamo cenato assieme e mi ha raccontato di voler raccontare di un periodo che fosse giovane e ottimista.

Siamo arrivati all'idea di una serie che coprisse diversi periodi narrativi di Hollywood a partire dal 1940. Entrambi ce ne siamo andati sentendoci super eccitati per il suo potenziale. Due giorni dopo Netflix l'ha comprata. Ciò non è solo una testimonianza della magia di Ryan Murphy, ma è anche un promemoria del genere di cose che possono succedere solo ad Hollywood… letteralmente. La mini serie arriverà su Netflix a maggio 2020.
Darren Criss ha collaborato precedentemente con Ryan Murphy prendendo parte ad alcune delle sue serie più famose. Lo ricordiamo per il ruolo iconico di Blaine Anderson in Glee. E per la parte che l'ha portato a vincere un Emmy Award e un Golden Globe, Andrew Cunanan in American Crime Story – The Assassination of Gianni Versace. È, inoltre, apparso anche in American Horror Story.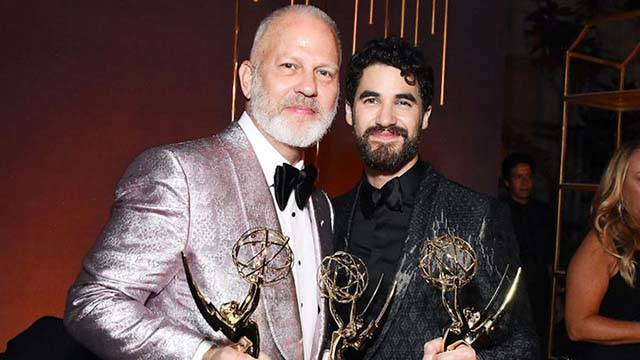 Riguardo Hollywood sappiamo che è stato descritto da Ryan Murphy come "Una lettera d'amore all'Età d'Oro di Tinseltown (Hollywood)". Ha rivelato di recente che sia Patti LuPone che Holland Taylor appariranno nella serie. Serie che sta co-creando assieme al fidato collega Ian Brennan. Il contenuto esatto del plot è tenuto ancora nascosto, anche se – vi ricordo -Darren Criss ha rivelato che sarà ambientata negli anni '40 e che debutterà su Netflix a maggio del 2020.
Nonostante Murphy avesse preso precedentemente accordi con il magnate dello streaming per la produzione delle serie Ratched con Sarah Paulson (qui i dettagli sulla serie) e The Politician con Ben Platt, sembra proprio che sarà Hollywood la sua prima serie ufficialmente firmata Netflix. Che dire non ci resta che aspettare maggio 2020 per vedere finalmente l'ultimo lavoro di Ryan Murphy sicuri che sarà un capolavoro.