American Horror Story: 1984 ci ha portato negli anni '80, e ora attendiamo di sapere quale sarà il tema di American Horror Story 10. Anche se i dettagli sulla nuova stagione sono ancora segreti, abbiamo una conferma: nella serie tornerà un'attrice molto amata.
Dopo una stagione di assenza rivedremo Sarah Paulson nella serie ideata da Ryan Murphy. L'attrice ha confermato a The Wrap il suo coinvolgimento in American Horror Story 10 durante i Television Critics Association, affermando di non sapere ancor nulla in merito alla prossima stagione.
"Posso confermare che sarò nella prossima stagione. Non so di che cosa parlerà… Ma non tornerò come guest star, sarò un personaggio principale".
Paulson ha preso parte alle prime otto stagioni, da Murder House in un ruolo minore ad Apocalypse, in cui ha portato in vita tre personaggi e diretto un episodio. Le ragioni della sua assenza in 1984 sono state lavorative: era infatti impegnata con le riprese della serie tv Ratched e della miniserie Mrs. America.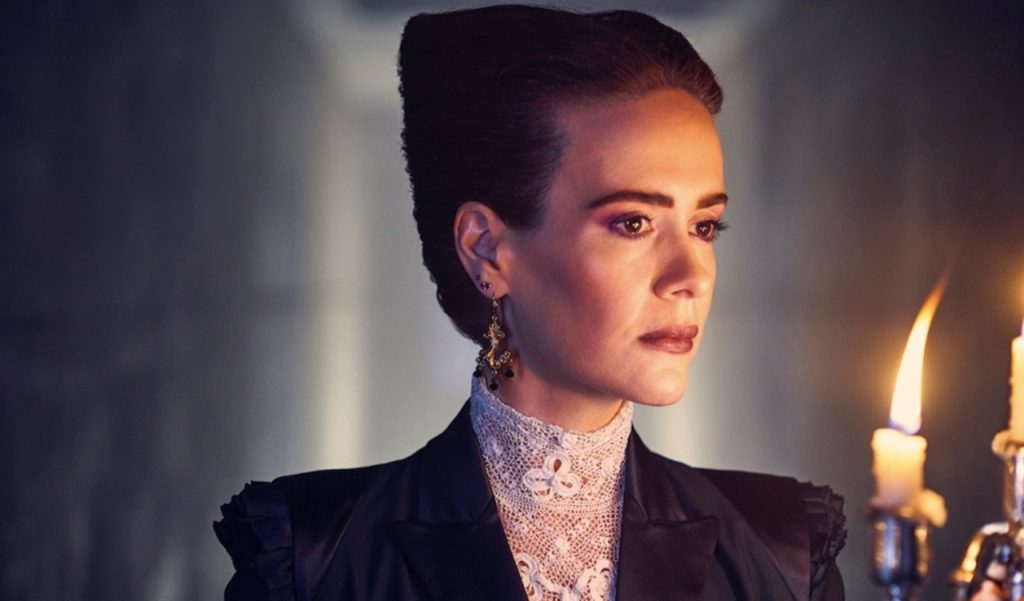 Paulson e Murphy hanno collaborato a diversi progetti. L'attrice è apparsa in un episodio di Nip/Tuck, ha preso parte ad American Crime Story: The people v. O. J. Simpson e a un episodio di Feud. La stessa Ratched, che arriverà su Netflix, è una serie creata da Murphy.
Paulson sarà anche nella terza stagione di American Crime Story, intitolata Impeachment, che racconta lo scandalo Clinton-Lewinsky; interpreterà Linda Tripp, impiegata che registrò le confidenze della Lewinsky.
Non sappiamo altro sul cast su American Horror Story 10. Tornerà anche Evan Peters, altro attore pilastro della serie che non è apparso in 1984? Attori che potrebbero tornare sono Emma Roberts, Leslie Grossman, Cody Fern e Billie Lourd.
Mentre attendiamo di sapere di più sulla nuova stagione, FX ci ha dato una splendida notizia: American Horror Story è stata rinnovata fino alla tredicesima stagione. La decima stagione arriverà nel 2020.