Da fieri series addicted affrontate a testa alta il lunedì e il lavoro, l'università o la vita in generale, e prendete di petto la settimana che inizia, con queste 7 buone notizie sul mondo delle Serie Tv che vi miglioreranno indubbiamente la giornata.
FEAR THE WALKING DEAD: RILASCIATA LA DATA DELLA QUARTA STAGIONE
A distanza di solo un giorno AMC ha annunciato il rinnovo per una nona stagione di The Walking Dead e la data di debutto della quarta stagione di Fear The Walking Dead che sarà il 15 aprile.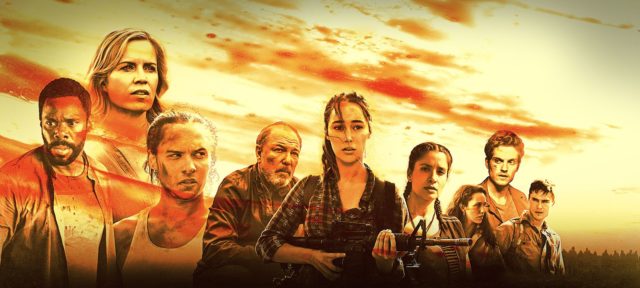 Come era già stato annunciato nella quarta stagione il personaggio di Morgan Jones (Lennie James) raggiungerà il gruppo di sopravvissuti di Fear The Walking Dead, non prima di dare l'addio a Rick & Co. nella seconda parte di TWD che riprenderà il 25 febbraio. Attraverso gli occhi di Morgan Jones vedremo il mondo di Madison Clark e della sua famiglia unendo così la storia del mondo di The Walking Dead (potete trovare qui maggiori informazioni).