**QUESTO ARTICOLO CONTIENE SPOILER**
L'emittente AMC ha annunciato la data di ritorno per Fear the Walking Dead, in gran parte rinnovata. La serie prequel di The Walking Dead darà il via alla quarta stagione (con nuovi showrunner) domenica 15 aprile. Ieri vi abbiamo anticipato il rinnovo per una nona stagione delle Serie Tv The Walking Dead (per maggiori dettagli consultate questo articolo). Come riportato in un altro articolo, Lennie James di The Walking Dead passerà a Fear TWD come personaggio regolare e lascerà alle spalle la serie madre.
Come tale, la storia di Madison Clark e della sua famiglia verrà ora raccontata dal punto di vista di Morgan Jones. Abbiamo anche una piccola sinossi su come verrà intrapresa la storia di questa nuova stagione in arrivo: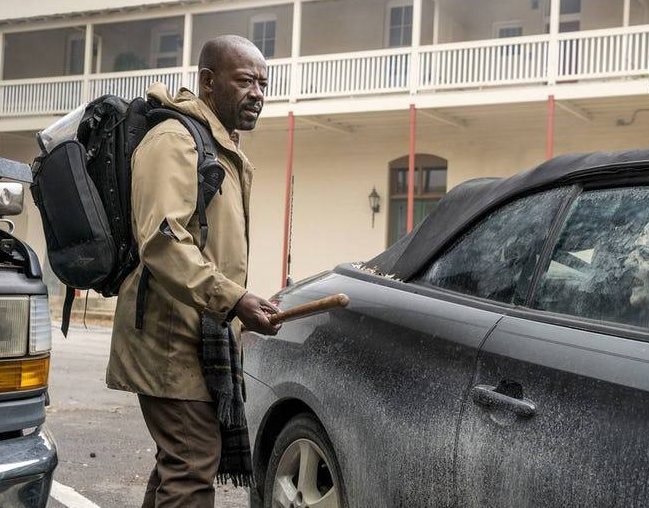 Nella quarta stagione di Fear the Walking Dead vedremo il mondo di Madison Clark e della sua famiglia attraverso nuovi occhi – gli occhi di Morgan Jones, unendo la storia del mondo di The Walking Dead. Il passato dei personaggi si mescola con un incerto presente di lotta e scoperta quando incontrano nuovi amici, nemici e minacce. Combattono l'uno per l'altro, l'uno contro l'altro e contro una legione di morti per costruire in qualche modo un'esistenza contro la pressione schiacciante delle vite che si stanno disgregando. Ci saranno oscurità e luce; terrore e grazia; l'eroico, il mercenario e il vigliacco, che si scontrano tutti insieme verso una nuova realtà per Fear the Walking Dead.
Le novità però non finiscono qui, oltre a James, i nuovi membri del cast della quarta stagione includono: Garret Dillahunt, Jenna Elfman, Maggie Grace e Kevin Zegers. AMC ha anche annunciato anche altre date. McMafia, tornerà lunedì 26 febbraio con otto episodi.
Finalmente abbiamo una data, il 15 aprile non è proprio vicinissimo ma attenderemo con ansia il ritorno della Serie Tv!