Attenzione: evitate la lettura se non volete imbattervi in spoiler sulla seconda stagione di The Crown 
L'occupazione di uno dei ruoli di potere più importanti del mondo può rendere, di fatto, impotenti. Questo, in fondo, è il più grande paradosso che emerge dalla vita di Elisabetta II, raccontata meravigliosamente in The Crown. Una realtà nota a chiunque abbia una conoscenza anche solo minima della Storia del Novecento, ma che nella seconda stagione dell'opera di Peter Morgan viene delineata con toni che rasentano il surreale. Una condizione riassunta perfettamente in una scena, una delle ultime della 2×08, nella quale John Fitzgerald Kennedy dimostra alla moglie di aver strumentalizzato e, in sostanza, orchestrato, quello che Elisabetta considerava un personalissimo colpo di genio (il viaggio in Ghana per riportare il Paese africano nella sfera d'influenza occidentale). Non basta per giustificare un'affermazione così forte? È vero. È solo la punta dell'iceberg.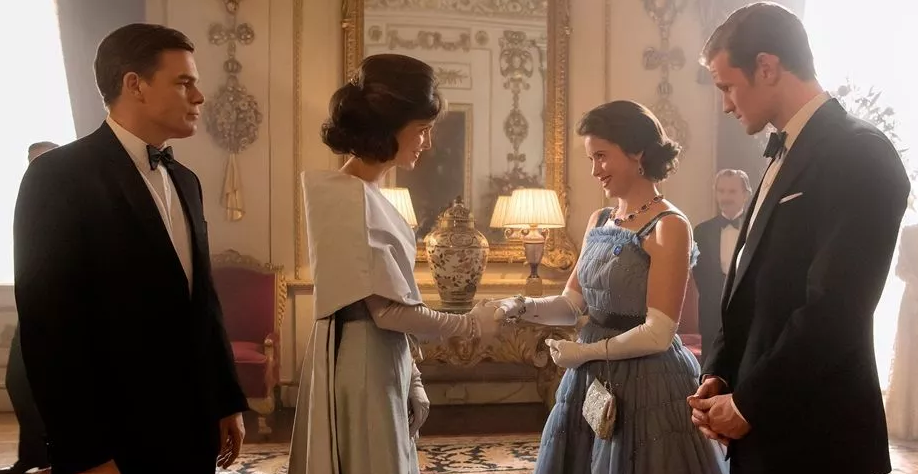 Il ruolo da garante ricoperto dalla Corona inglese, infatti, fa di Elisabetta un Capo di Stato sui generis poco incisivo sul piano politico, i cui oneri bilanciano sorprendentemente gli incredibili agi tipici di una famiglia regnante. Al punto da mettere in discussione uno dei presupposti sui quali si pensava (erroneamente) si sarebbe basata The Crown: osservare dal buco della serratura un mondo per il quale provare invidia. Al contrario, le prime due stagioni hanno evidenziato quanto possa pesare la conservazione di un potere simbolico così significativo. Per questo si associa l'idea della frustrazione ad una delle donne più potenti del mondo, e per questo si è dato tanto spazio ai sacrifici che comporta. Elisabetta, cresciuta da regnante in un'epoca di mezzo che ha creato un solco tra l'età imperiale, tramontata definitivamente con la Crisi di Suez del 1956, e un'era contemporanea che lascia ben poco spazio alla nobiltà, ha dovuto sacrificare se stessa in nome della sopravvivenza di un potere ormai fuori dal tempo (e da ogni logica, con ogni probabilità).
Le concessioni alla modernità, palesate soprattutto nella 2×05 (dedicata al fondamentale Lord Altrincham e intitolata, non a caso, Marionettes), hanno segnato il passo definitivo di una monarchia che serve almeno quanto è servita ed è ormai svuotata di ogni potere reale, ridotto ad un'anonima icona regale. Elisabetta, troppo "vecchia" per godere appieno della libertà che desiderava fin da piccola (della quale gioisce, per esempio, il nipote Harry, prossimo al matrimonio con una donna divorziata, attrice di sangue misto più grande di lui) e troppo "giovane" per essere una Regina con pieni poteri, si è trovata ingabbiata in una sfarzosissima prigione d'oro. Meravigliosa, ma pur sempre una prigione. Per questo non molto invidiabile. Elisabetta, pur di salvare la Corona, si è vista sfuggire di mano ben presto un matrimonio d'amore (vero, amore) che si è trasformato nel cardine dell'"azienda" Windsor, e ha portato con sé nella malinconica solitudine il forte e fragile Filippo, incapace di accettare un ruolo subalterno.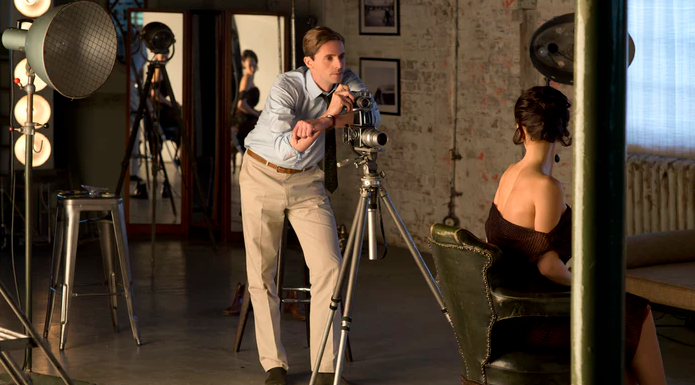 I suoi capricci, dettati da una frustrazione per certi versi comprensibile (seppure per mille altri sia inconcepibile), scavano a fondo nel disagio di una famiglia anomala, impotente persino di fronte all'educazione dei propri figli, eredi al Trono da consegnare ad una Nazione. Non c'è spazio per l'amore nella sua essenza più pura, come dimostra la malinconica Margaret. La 2×04 è un inno strozzato alla libertà che vive di fiammate effimere per poi spegnersi (come scopriremo nelle prossime stagioni di The Crown) nella cenere di un ruolo che mette degli esseri umani su un grottesco piano sopranaturale. Cosa rimane di un potere senza la libertà di essere se stessi? Cosa resta di un ruolo di potere senza un'effettiva possibilità di incidere a fondo?
Niente o quasi, se non il senso di solitudine di una schiera di personaggi che devono mettere da parte la propria personalità in nome di una Storia che rappresentano senza poterla scrivere davvero. The Crown riesce nell'impresa impossibile di farci entrare in empatia con persone lontane anni luce dal nostro mondo, spogliandoli nella loro essenzialità. E ci fa pensare che, sebbene ci sia molto di peggio nella vita, una condizione del genere, oggi, sia meno invidiabile di quanto pensassimo. Perché vivere nello sfarzo non porta automaticamente con sé la vita davvero felice che ognuno di noi, a prescindere dal conto in banca, sogna. E perché il potere, talvolta, logora anche chi ce l'ha. Anche se si campa (almeno) fino a 91 anni.
Antonio Casu