EW ha confermato che Mr. Robot si concluderà con la quarta stagione prevista per il 2019. La buona notizia è che questa l'ultima stagione passa da otto episodi a dodici episodi. Solo qualche giorno fa vi avevamo dato una piccola anteprima di questa voce che stava iniziando a girare sul web, ma è arrivato l'intervento chiarificatore di Sam Esmail:
"Quando ho creato per la prima volta il mondo di Mr. Robot, ho pensato che sarebbe stata una serie televisiva di nicchia con un piccolo seguito. Negli ultimi tre anni è diventato molto di più, e sono continuamente grato dal riconoscimento dello show e dall'incredibile cast e troupe che lavorano instancabilmente per contribuire a dare vita alla mia visione", ha detto il creatore Sam Esmail in una dichiarazione a THR .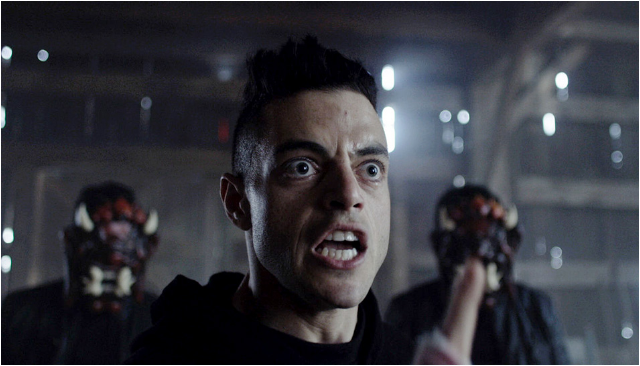 "Fin dal primo giorno, ho deciso di arrivare a una conclusione – e nel progettare la prossima stagione di Mr. Robot, ho deciso che la conclusione è finalmente arrivata. Tutti i membri del team creativo, comprese le persone straordinarie negli Stati Uniti e negli UCP non volevano ma alla fine abbiamo aspettato troppo per il suo inevitabile finale. Pertanto, la quarta stagione servirà come capitolo finale della storia di Mr. Robot. Ai fan dello spettacolo: grazie per gli ultimi tre anni, e non vedo l'ora di condividere questa emozionante stagione finale con voi".
La serie di Esmail su Elliot Alderson, un hacker paranoico, depresso e geniale, e il suo alter ego anarchico ha dato prestigio a USA Network. La prima stagione ha ottenuto una nomination agli Emmy Awards come Migliore Serie Drammatica e una vittoria agli Emmy per Rami Malek come protagonista. Mentre la stagione non è stata accolta bene così la serie è tornata per la terza stagione, che è stata considerata come un "capolavoro noir" dal critico EW Darren Franich.
Nel 2019, Mr. Robot si unirà a The Big Bang Theory e Game of Thrones (e tante altre) e ci darà addio per sempre.