Noi italiani, si sa, siamo degli estimatori del buon cibo. E quindi, indubbiamente, apprezziamo molto i bravi cuochi. Ancora di più se sono dei nostri idoli. Sarebbe bello essere invitati a cena da un attore che amiamo particolarmente, o no? Ebbene, sappiate che qualche fortunello ha il privilegio di cucinare le prelibatezze di Sofia Vergara, o di Neil Patrick Harris. Sì, perché nel caso non lo sappiate, non è infrequente che gli attori delle nostre serie tv preferite si dilettino ai fornelli.
Constaterete, dunque, che Sofia Vergara non è certo l'unica vip del piccolo schermo che è appassionata di cucina.
Anzi, per soddisfare la vostra curiosità abbiamo deciso di mostrarmi ben 10 attori di serie tv che non solo sono dei bravissimi attori, ma sono anche degli ottimi cuochi. E vi stupirà scoprire che no, non c'è Kaley Cuoco, nonostante il nome. Ahahah…Scusate la pessima battuta.
Se il nostro triste umorismo non vi ha scoraggiato, proseguite con la nostra lista. Vi assicureremo che avrete delle belle sorprese!
1) Blake Lively
Ebbene sì, signore e signori. La star di Gossip Girl, la nostra bellissima Serena Van Der Woodsen, è una diva anche ai fornelli. Incredibile, vero? Verrebbe da chiedersi se questa donna abbia effettivamente qualche difetto.
Blake Lively non solo è una grande appassionata di cucina, ma ci si applica con ottimi risultati. È stata persino ospite di show televisivi dove ha presentato le sue ricette, fra l'altro pubblicate anche su alcune riviste. Inoltre, sul suo profilo Instagram omaggia i suoi fan postando scatti dei suoi manicaretti, che fanno davvero venire l'acquolina in bocca!
A quanto pare, ha provato a coinvolgere in questa sua passione il marito Ryan Reynolds, dal momento che hanno anche seguito un corso di cucina insieme. Ma, sfortunatamente, il compagno non ha ottenuto gli stessi brillanti risultati. Ma questa può essere vista come la prova che questi due sono davvero una coppia perfetta. D'altronde, il bello dello stare insieme non è il completarsi a vicenda?
2) Lady Gaga
Lady Gaga è una popstar conosciuta in tutto il mondo, oltre ad essersi affermata come diva del piccolo schermo grazie al ruolo della Contessa in American Horror Story: Hotel. Un progetto estremamente agognato dalla cantante, da sempre grande fan della serie.
Ma oltre ad essere cantante e attrice, Lady Gaga è anche una gran cuoca. La donna è sempre andata orgogliosa delle sue origini italiane e proprio per questo ha una venerazione anche per la cucina nostrana. I genitori, addirittura, si sono affermati nell'ambito della ristorazione, aprendo la trattoria "Joanne" a New York, oltre al ristorante ArtBird, all'interno della Grand Central Station.
Ma la stessa Lady Gaga si diverte moltissimo a cucinare, dilettandosi con piatti tipici della nostra cucina, come pasta e polpette.
3) Jessica Biel
La bella attrice, lanciata dalla serie tv Settimo Cielo, nonché moglie di Justin Timberlake, non è solo una star di Hollywood. Come Lady Gaga, la donna è nell'ambito della ristorazione, dal momento che è stata proprietaria per due anni del ristorante "Au Fudge" di Los Angeles. Ma dopo la chiusura del locale, la sua passione per la cucina non si è certo interrotta.
Jessica Biel è una vera e propria buongustaia, che adora mangiare e, soprattutto, cucinare. Più di una volta ha condiviso le sue ricette in programmi tv e sui social, deliziando i fan con i suoi manicaretti.
4) Neil Patrick Harris
Ora abbiamo un motivo in più per amare il Barney Stinson di How I Met Your Mother. L'attore è probabilmente uno dei più amati delle serie tv, insieme a Sofia Vergara. E ora abbiamo una ragione in più per considerarlo tale.
Neil Patrick Harris, oltre ad essere uno dei migliori attori comici delle serie tv, non solo è un padre e marito modello, ma è anche un cuoco eccezionale. Insomma, come nel caso di Blake Lively, ci sarebbe da domandarsi se quest'uomo abbia effettivamente un difetto. Avete presente quella soddisfazione che provate quando vi sentite veramente bravi in qualcosa? Ecco, non temete che Neil Patrick Harris la saprà fare meglio di voi.
Comunque, bando alle ciance e rimaniamo in tema. Il nostro Barney Stinson, a quanto pare, è un talento nella preparazione di primi piatti a base di pesce.
Ma la sua passione per il cibo non si ferma certo qui. L'attore, infatti, ha anche un profilo Twitter dove recensisce tutti i ristornati che visita.
5) Eva Longoria
La star di Desperate Housewives non è solo bella e talentuosa. A quanto pare ha un'altra freccia al suo arco, che non si premura nemmeno di tenere nascosta: la buona cucina.
Sembrerebbe ironico, dal momento che Gabrielle Solis, il personaggio a cui dà il volto nella serie tv, è più abituata a farsi servire, che a cucinare. La donna, infatti, è una capricciosa ex modella, abituata a vivere nel lusso. E, quindi, è anche servita e riverita. Ma Eva Longoria, nella vita reale, ama mettersi il grembiule e dilettarsi ai fornelli. Al punto che ha persino pubblicato un libro di ricette: Eva's Kitchen: Cooking With Love For Family and Friends. Anche il titolo sembra molto accattivante, non trovate?
6) Meghan Markle
Gli inglesi generalmente non spiccano per la cucina. Ma evidentemente la Royal Family fa eccezione. A quanto pare Kate Middleton è una bravissima cuoca. Ma non solo: anche la cognata sembrerebbe essere un'amante della buona tavola. La consorte del Principe Harry, nonché protagonista della serie tv Suits, è un'appassionata di cucina.
Pare infatti che la Duchessa di Sussex sia bravissima a cucinare il ragù alla bolognese. Lo avreste mai detto? Per ora, sappiamo con certezza che i suoi prelibati piatti hanno conquistato la nipotina Charlotte.
7) Sofia Vergara
Ed eccoci arrivati all'amatissima Sofia Vergara, protagonista della sitcom Modern Family.
Sofia Vergara non è solo un'eccellente attrice, ma anche una grande cuoca.
Già il suo personaggio nella serie, Gloria, ha una devozione per le ricette della tradizione colombiana. E in questo caso, a differenza di Eva Longoria, il personaggio di Sofia Vergara è perfettamente coerente con ciò che è nella realtà. La donna, infatti, condivide su Instagram diverse ricette, omaggiandoci con alcune meraviglie culinarie. E quello che emerge sembra essere, in particolare, il suo amore per i dolci.
Anche in questo caso possiamo dire che, se avevate bisogno di altri motivi per amare Sofia Vergara, ve ne abbiamo servito uno su un piatto d'argento.
8) Alison Brie
La bella attrice statunitense, star di Community e Mad Men, sembra che abbia una grande passione per la cucina, almeno a giudicare dai social.
La nostra Annie, infatti, si diverte moltissimo a passare il suo tempo ai fornelli, sperimentando piatti dai sapori esotici. Che dire, anche il maritino Dave Franco può ritenersi molto fortunato. Purché gradisca piatti sperimentali a base di quinoa, salmone e salsa Sriracha.
9) Jessica Alba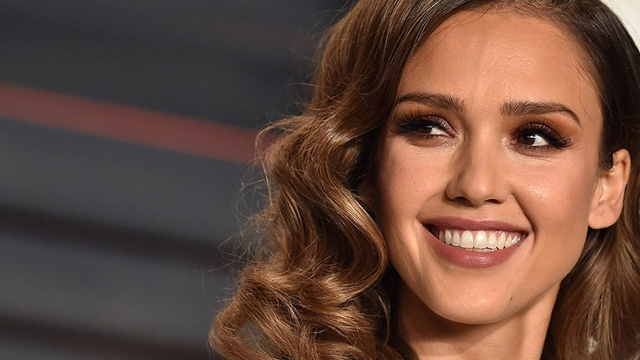 La star di Dark Angel nasconde un talento che molti probabilmente ignoravano. Jessica Alba si diverte molto a cucinare e sembrerebbe con ottimi risultati. I suoi profili social sono pieni di piatti prelibati e ricette, che sono stati protagonisti anche in alcuni show televisivi.
Secondo quanto lei stessa racconta, ha cominciato a cucinare dalla tenera età di dodici anni. Il motivo? Non le piacevano le ricette di famiglia, giudicate "troppo elaborate". A quanto pare la nostra Jessica è una fan della semplicità, soprattutto ai fornelli.
10) Patrick Dempsey
In un elenco pieno di regine della cucina come Sofia Vergara, serviva qualche maschietto. Fortunatamente, Neil Patrick Harris non viene lasciato solo. Patrick Dempsey conferma ancora una volta di essere lo stereotipo dell'uomo perfetto.
Amatissimo in Grey's Anatomy, l'uomo può deliziare le sue fan con un grande talento. Patrick Dempsey è infatti un portento nel preparare la pizza fatta in casa.
Così come Sofia Vergara è una donna dai molteplici talenti, a quanto pare lo è anche Patrick Dempsey. Non cìè da stupirsi se questi due sono così amati dai serie tv addicted.
A questo punto abbiamo noi un suggerimento per loro: perché non mettere su un programma di cucina insieme? Ne saremmo tutti deliziati.
Scopri Hall of Series Plus, il nuovo sito gemello di Hall of Series in cui puoi trovare tanti contenuti premium a tema serie tv