Una delle poche serie tv che ha appassionato dal primo istante gli spettatori, mostrando, in chiave ironica e del tutto innovativa la "modernità" e l'esuberanza familiare ai nostri tempi, è giunta ormai alla decima (e ultima) stagione: Modern Family.
SPOILER ALERT. Se non siete in pari con la programmazione americana dell'ultima stagione di Modern Family non proseguite la lettura.
Nel periodo di settembre il co-ideatore Christopher Lloyd aveva sconvolto i fan della serie tv Modern Family dandoci una brutta notizia: qualcuno dei personaggi ci avrebbe lasciati, precisando che si sarebbe trattato «di un personaggio importante». Quel giorno dovrebbe essere arrivato molto prima del previsto. In "Good Grief", Mitchell e Claire avranno una triste notizia, la loro madre DeDe, ex moglie di Jay, è morta.
Ma il dubbio assale i fan. La madre di Mitchell e Claire non è un personaggio così importante all'interno della serie. E soprattutto, tenendo conto delle dichiarazioni rilasciate da Christopher Lloyd a tempo debito, è verosimile che la morte tanto annunciata avvenga appena a metà stagione?  D'altro canto, Modern Family non è una serie che potrebbe concludersi con così tanti lutti.
Anzi, l'altra grande notizia che questi ultimi episodi ci hanno riservato, ha sicuramente tinte molto più rosee: Haley è incinta. Il personaggio interpretato da Sarah Hyland ha annunciato questa fantastica notizia con un post su Instagram davvero esilarante.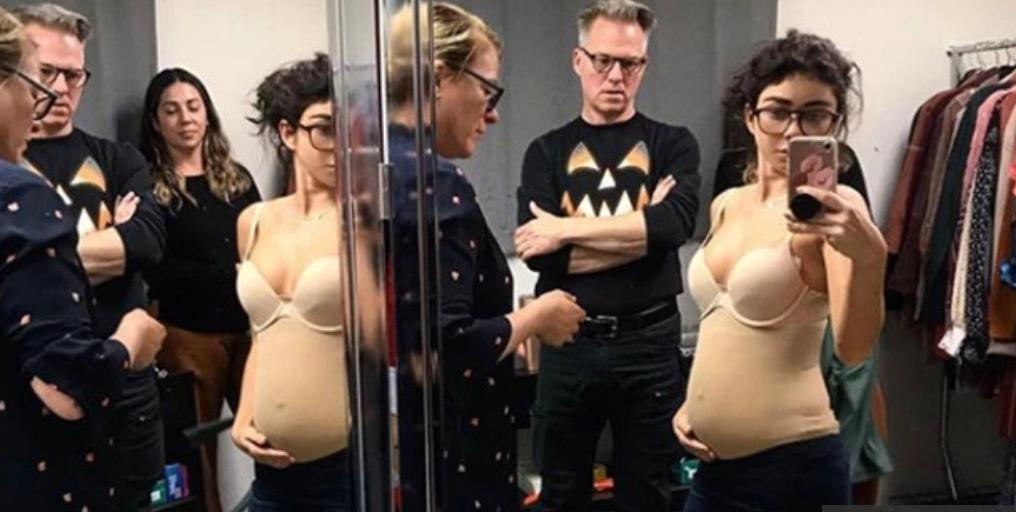 Infatti dopo la messa in onda dell'episodio, la Hyland ha pubblicato su Instagram una foto che la ritrae con un pancino di scena in vista. Lei è dietro le quinte del set di Modern Family mentre prova questo, fintissimo, pancino. Sotto al post aggiunge questa didascalia:
«Beh, immagino che il gatto sia fuori dal sacco!!! O forse sarebbe meglio dire che il bozzo è fuori dalla camicetta!… È stata una battuta orribile. Mi scuso»
Anche in questo caso, non stiamo più nella pelle. Come sappiamo nella messa in onda di mercoledì scorso negli States, dal titolo "Did the Chicken Cross the Road?", Haley e Dylan (Reid Ewing) si sono lasciati andare a un bizzarro comportamento infantile dopo che Luke (Nolan Gould) le ha fatto notare di avere la Sindrome di Peter Pan. Durante un giro sull'autoscontro, al luna park, il personaggio interpretato dalla Hyland ha avuto un piccolo incidente. Arrivata in ospedale, ha ricevuto la lieta notizia. Ma cosa potrebbe guastare tutto? Ovvio, Haley non è sicura di sapere chi sia il padre. Dylan o Arvin (Chris Geere)? Sono aperte le scommesse!