Si dice che la speranza sia l'ultima a morire. Ci hanno creduto a fondo i fan di Lucifer che, insistentemente, hanno chiesto a Netflix di realizzarne una sesta e conclusiva stagione. Ma a nulla è valso l'impegno.
La produttrice esecutiva Ildy Modrovich ha infatti risposto ai fan della serie tv con un messaggio su Twitter, spiegando perché la quinta stagione sarà l'ultima. Nel tweet, la co-showrunner conferma infatti quanto detto in passato: Lucifer si concluderà quest'anno.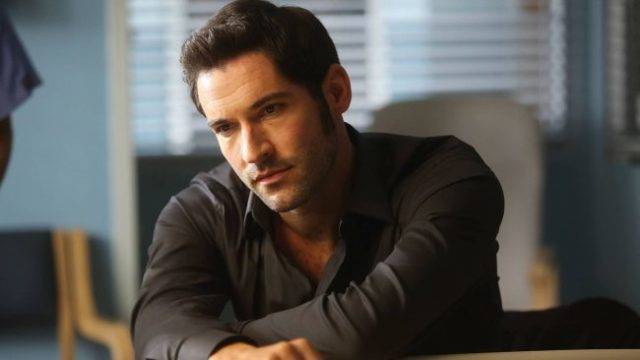 Non sono servite le petizioni online o le infinite richieste mandate alla piattaforma di streaming. Ricordiamo infatti che l'anno scorso la FOX ha cancellato ufficialmente lo show, il quale ha rischiato di finire nel dimenticatoio. Ma l'impegno e il supporto dei fan è stato salvifico, poiché Lucifer ha ottenuto una seconda chance.
Questa volta, però, nessuno salverà lo show sull'angelo caduto: nemmeno Netflix.
La showrunner Ildy Modrovich si è rivolta così ai fan su twitter, in un lungo messaggio chiarificatore:
Salve amata Lucifam! Siamo a consapevoli che ci sia stata un po' di confusione riguardo all'annuncio sulla nostra ultima stagione. In molti si staranno chiedendo se valga la pena lottare ancora. E mentre noi proviamo la vostra stessa tristezza nel constatare che questo splendido percorso sta arrivando al suo traguardo, una battaglia non cambierà adesso le cose.

Ma abbiamo parlato con i nostri partners, Netflix e WarnerBros , e dovete comprendere che questa decisione è stata presa con eccezionale cura e attenzione.
La produttrice ha poi continuato, spiegando perché Lucifer 5 sarà l'ultima stagione dello show:
Infatti, l'unica ragione che li ha spinti a rivelare che questa sarebbe stata la nostra ultima stagione è che conoscono la passione e la devozione dei fan (e nostra) verso la serie. E volevano darci più tempo possibile per processare ed elaborare la cosa. E di questo ne siamo enormemente grati.
Persino il protagonista della serie tv, Tom Ellis, ha condiviso il messaggio su twitter, chiedendo ai fan di leggerlo e ringraziandoli per il loro supporto. La quinta stagione dello show andrà in onda su Netflix nel 2020 e sarà composta da 10 episodi.
To all #lucifans please read this. Hopefully it will help clear up all the confusion out there. We Love you and are beyond grateful for your support and love for our show. ?❤️ https://t.co/wNzZ7QksoJ

— tom ellis (@tomellis17) June 27, 2019
Quello di Lucifer è stato un lungo percorso, fatto di alti e bassi. Ma come ogni viaggio, anche questo deve arrivare a destinazione. E sembrerebbe proprio che la quinta stagione sarà la sua meta conclusiva.