Living With Yourself è una delle piccole gemme nascoste nell'impegantivo e infinito catalogo di Netflix. Con soli otto episodi, la prima e unica stagione è il perfetto prodotto seriale per chi vuole gustarsi una narrazione eccentrica e diversa, ma capace di concludersi in modo soddisfacente.
La serie, creata da Timothy Greenberg, racconta la storia di un uomo, Miles Elliot, la cui vita viene stravolta da un misterioso trattamento che, promettendo di migliorare e allungare la vita di chi vi si sottopone, crea in realtà un clone del protagonista, una sua versione "migliore" pronta a prendere il controllo della sua esistenza.
Alternando con sapienza e raffinatezza i toni del drammatico e del comico, Living With Yourself riesce a risultare originale e fresca. Avrebbe però meritato una seconda stagione? O una è stata più che sufficiente?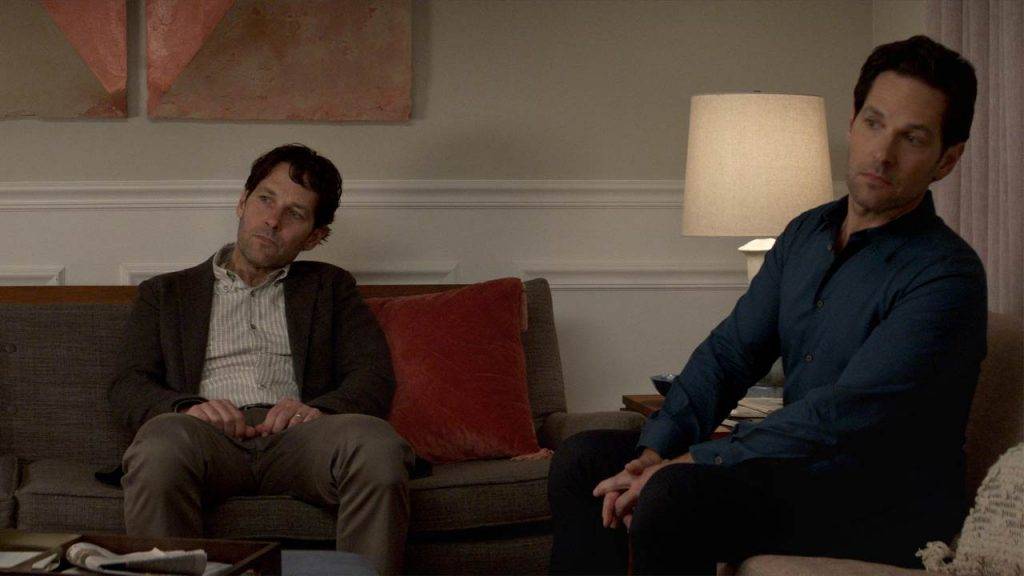 Pur essendo, come abbiamo già detto, un prodotto tutt'altro che noioso, Living With Yourself porta con se alcuni difetti non indifferenti: la trama è piena di falle o veri e propri nodi che non vengono spiegati nella serie, primo fra tutti l'esistenza e le motivazioni che si celano dietro questa misteriosa fabbrica di cloni.
Nella prima stagione infatti sono molti i temi che vengono semplicemente presentati allo spettatore: nonostante la serie si concentri più sulla propria trama che sull'introspezione dei personaggi, si succedono una serie di eventi sempre più strani che, però, non vengono approfonditi in modo davvero esaustivo. Quindi da un lato è certo che con una potenziale seconda stagione ci sarebbe lo spazio per illuminare i misteri riguardanti la clonazione, ma anche il rapporto tra i due personaggi principali.
Miles e sua moglie Kate sono il nucleo principale della storia: se da un lato lui sente di star attraversando una crisi estitenziale visto il fallimento lavorativo e non solo, lei sente forte in sè il bisogno di maternità, non riuscendo però a rimanere incinta. Da queste premesse i due affrontano un percorso di evoluzione piuttosto peculiare: l'arrivo del clone di Miles, infatti, sembra risolvere inizialmente i problemi della coppia, facendo riscoprire a entrambi quella scintilla che sembrava ormai sparita da tempo nel loro rapporto.
Da qui la gelosia del "vecchio" Miles spodestato e sostituito all'interno della sua stessa vita: la volontà di prevalere e cancellare la minaccia del suo clone lo porta a pensare di liberarsi per sempre di lui e ucciderlo, prendendosi così merito dei miglioramenti apportati, ma il suo piano fallisce miseramente. Nel finale della serie, infatti, il protagonista accetta la nuova presenza nella sua vita e scopre la gravidanza di Kate: non essendo sicura chi tra i due sia il padre, Living With Yourself finisce in un modo tanto bizzaro quanto simpatico. In un abbraccio di gruppo tra i due Miles e lei stessa, tutto sembra aver ritrovato un nuovo equilibrio: solo Kate, negli ultimi frame della puntata, sembra incapace di processare l'assurdità della situazione in cui, d'ora in avanti, dovranno tutti convivere.
Per certi versi questo finale rappresenta, se non un lieto fine, quanto meno un epilogo tutt'altro che scontato. Mettere un punto fermo all'interno delle narrazioni televisive è ormai sempre più difficile: spesso, infatti, non si pensa alle conclusioni naturali all'interno della storia, ma ci si fa guidare dalle logiche commerciali creando cliffhanger molto spesso insoddisfacenti.
Living With Yourself però è una serie nata con un'intenzione precisa: parlare del protagonista, Miles, e della situazione fantascientifica in cui viene catapultato senza perdersi oltre il suo piccolo mondo. Lo showrunner ha infatti spiegato, in un'intervista con The Hollywood Reporter, qual'era il punto principale della serie:
Ho scritto il racconto che avevo in mente. Lo abbiamo modificato un po' affinchè potesse concludersi in una stagione e poi vedremo cosa fare. Ho idee su cosa potrebbe esserci in altre stagioni, ma volevano che l'arco di questa fosse conclusivo.

I wrote the story that I had in mind. We did tweak it a bit so that it could be the one season, and then we'll just see where it goes from there. I have ideas for what could be future seasons. But we definitely talked about how we wanted it to have an arc this season that was entire unto itself.
Questa scelta, però, limita moltissimo la curiosità degli spettatori: inserire elementi vaghi che meritano di essere approfonditi e spereare nella volontà del pubblico di approfondire è come giocare d'azzardo. In un panorama sempre più saturo di nuove idee e nuovi titoli, emergere è sempre più una sfida.
In più, l'idea di scegliere un attore così famoso e ben voluto dal pubblico come Paul Rudd è di per sè una mossa allo stesso tempo vincente e pericolosa. Da un lato un volto così riconoscibile e amato ha attirato tantissima attenzione sulla serie, convincendo molti a iniziarla per pura e semplice desiderio di conoscenza.
D'altra parte, però, sceglierlo significa legare la riuscita della serie in modo indissolubile al suo protagonista e, soprattutto, ai suoi numerosi impegni: Paul Rudd è comparso negli anni in alcune delle serie tv comedy più famose – come per esempio Friends (dove non si è trovato benissimo) e Parks and Recreation -, ma sempre in modo marginale e secondario. Questo perchè, impegnato in produzioni più grosse come quelle del grande schermo, la possibiltà di dedicarsi per anni soltanto a un solo prodotto sarebbe stato impossibile. Ecco dunque un altro motivo per cui una seconda stagione di Living With Yourself sarebbe molto difficile da organizzare.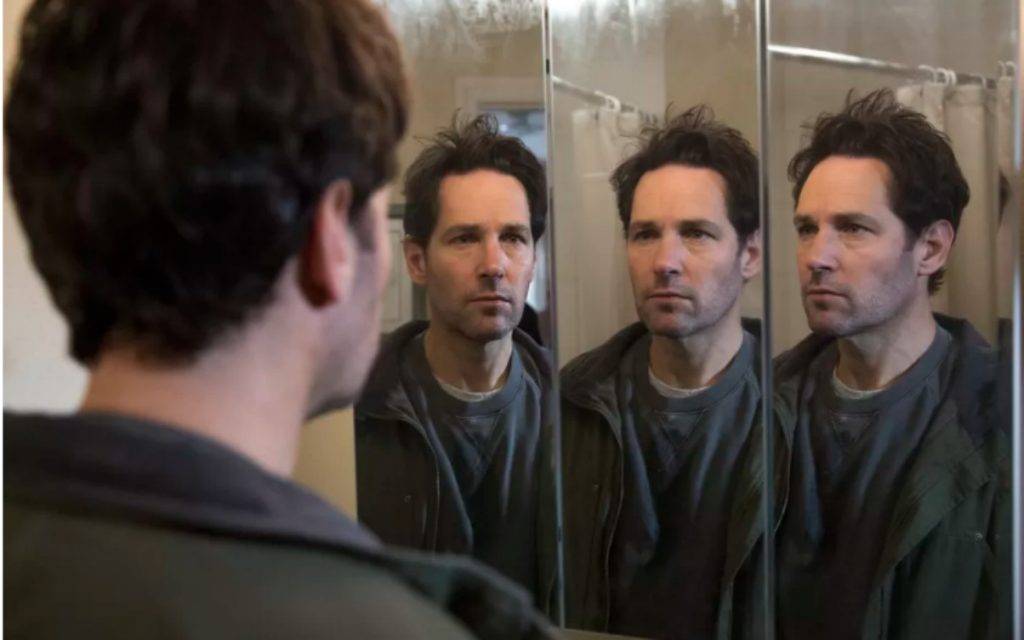 Pur avendo ampio spazio in una potenziale seconda stagione da dedicare ad altri personaggi – la moglie Kate in primis vista la superficialità con cui viene trattata nelle prime otto puntate – Living With Yourself dovrebbe assumere un tono e un ritmo diverso, sottostando alle logiche seriali più tradizionali.
Stravolgere così la narrazione, però, vorrebbe dire presentare un prodotto completamente diverso rispetto a quello visto fin qui, cambiando rotta in modo repentino e un po' pericoloso. Living With Yourself è una serie particolare che difficilmente può essere ascritta a un solo genere: nonostante le tematiche fantascientifiche e i tempi tipici di una comedy, i sottotoni dark di questo prodotto la rendono unica e, forse proprio per questo, irripetibile.