Della nuova serie Netflix Living With Yourself vi abbiamo già parlato, facendo leva sui suoi aspetti allucinogeni che ben si sposano con uno stato febbrile. Ora, a febbre sbollita, è il momento di analizzare chiaramente e freddamente gli elementi che non hanno funzionato in questa serie.
Intanto, ci sono alcuni buchi di trama e leggerezze che sicuramente possiamo perdonare a un semi esordiente (Timothy Greenberg, creatore della serie), ma che facciamo fatica a lasciar passare a due veterani della regia e autori di un piccolo gioiello come Little Miss Sunshine: Jonathan Dayton e Valerie Faris. La credibilità della storyline legata alla fabbrica dei cloni e successivamente all'agenzia anti clonazione fa acqua da tutte le parti. Ma parte della godibilità di Living With Yourself sta proprio nel suo essere in equilibrio tra il registro della commedia e un grottesco nonsense.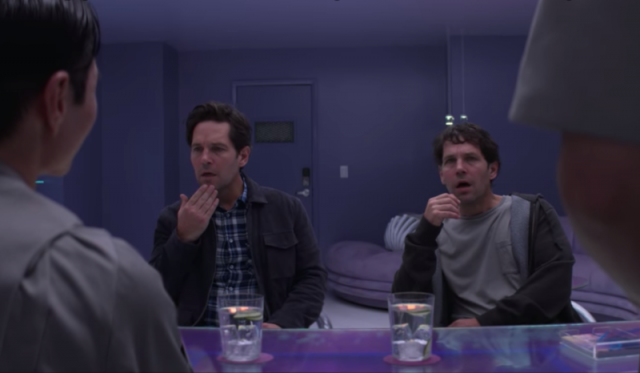 Uno dei difetti strutturali della serie è proprio il fatto che non approfondisce veramente nessuno dei temi che affronta: la clonazione umana è uno spunto che apre le porte a un'infinità di considerazioni etiche e morali, da affrontare anche in maniera comica volendo. Ma Living With Yourself si focalizza sul mandare avanti la storia, concludendo ogni puntata con un cliffhanger che, se da una parte favorisce certamente la visione serrata, dall'altra si rivela un espediente alla lunga troppo prevedibile.
Quello che sembra veramente centrale, nella serie, è raccontare la storia dei due Miles, ogni volta da un punto di vista di uno dei due. La centralità, in Living With Yourself, ce l'ha la crisi esistenziale del quarantenne, l'incapacità di avere bambini e il desiderio di maternità di Kate, il fallimento lavorativo e il peso della società sull'uomo mediocre. Insomma, la crisi di mezz'età anticipata: tutto interessante, ma già visto e rivisto. Se si voleva affrontare questo tema aggiungendo l'ingrediente della clonazione migliorata, ci si doveva impegnare un po' di più.
Anche perché molti elementi della trama sembrano inseriti al mero scopo di far attendere i canonici 4 secondi prima che cominci il prossimo episodio: la sorella che scopre subito il clone, il suo bizzarro marito, i gestori della spa, l'agenzia di spionaggio. Sono tutti elementi narrativi che vengono serviti allo spettatore come stuzzichino di contorno, in attesa della portata principale, che è sempre e solo la storia dei due Miles. Forse questo deriva da una determinata scelta narrativa, ovvero mantenersi vaghi per poi approfondire in un'eventuale seconda stagione. Ma in tempi di cancellazioni repentine, potrebbe non esserci l'occasione di spiegare e questa mossa potrebbe rivelarsi azzardata.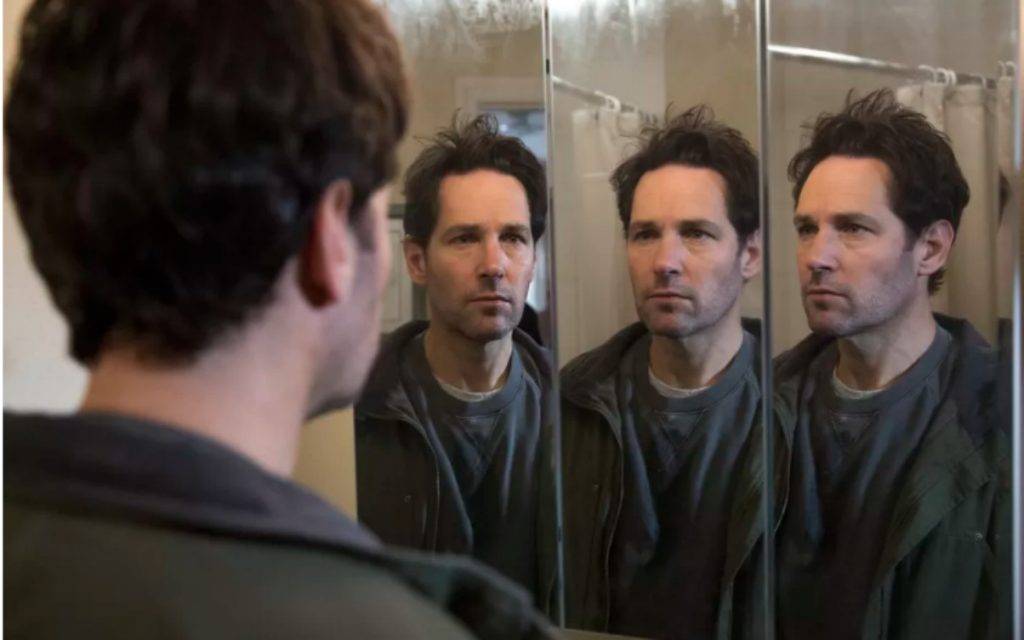 Di sicuro la possibilità di allargare la trama, approfondendo alcuni personaggi secondari e alcune storyline, c'era. Bastava rosicchiare un po' della sceneggiatura dedicata al personaggio di Miles, mettendogli a fianco qualcun altro dei personaggi secondari oltre al suo clone e alla moglie confusa. Altro personaggio, la moglie, trattato con eccessiva superficialità: la puntata a lei dedicata, Va bene (in italiano anche nella versione originale), ci regala uno spaccato della sua psiche e del suo vissuto con i due Miles che ci fa gridare al miracolo. Ma è solo un episodio, e la serie scivola verso una conclusione ambigua che sa di furbata. Buona per concludere definitivamente la serie ma possibilista verso un eventuale rinnovo.
Forse è proprio la scarsa considerazione data al personaggio di Kate il difetto più grande di Living With Yourself.
La scelta di spostare il focus sul rapporto con il proprio doppio e non sugli effetti di avere un clone sulla vita affettiva e sociale non è del tutto vincente. Perché l'effetto comico e analitico del rapporto tra i due Miles presto si esaurisce, e le ultime gag sanno di già visto. La zuffa finale tra i due è parte di un percorso evolutivo che avremmo potuto indovinare fin dalla prima puntata. Sarebbe stato invece interessante indugiare di più su Kate, interpretata dall'attrice irlandese Aisling Bea. Se fosse stato dato più spazio al suo punto di vista, oltre a quello alternato dei due Miles, la serie avrebbe avuto più profondità.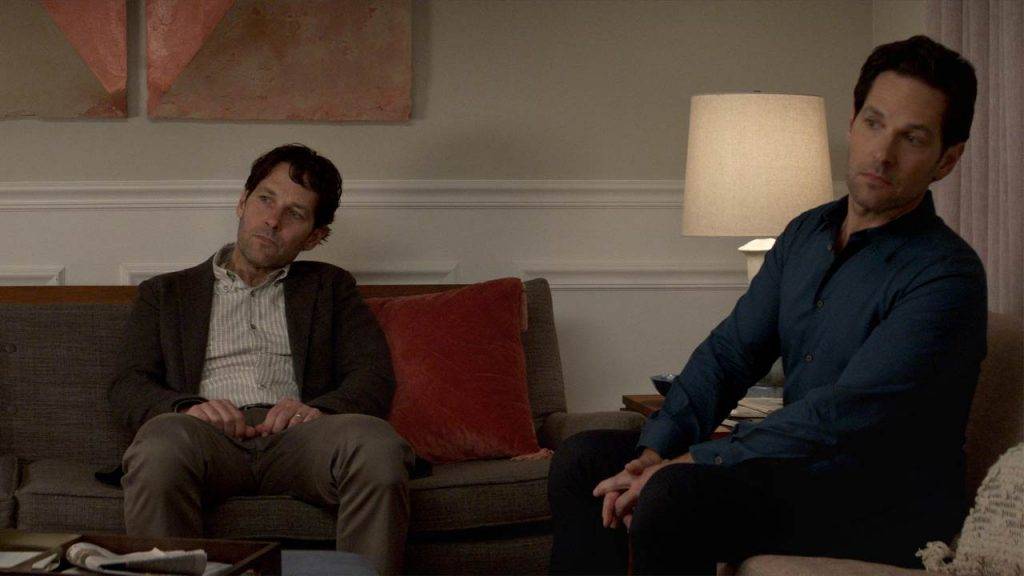 Questo ci porta a una conclusione finale sulla natura di questa serie: difficilmente inquadrabile, non funziona come sci-fi per la scarsa profondità e le castronerie nella trama, è sicuramente meglio come serie comedy con venature di dark, e venature decisamente "più grasse" (cogliete la citazione) di grottesco.
Questi difetti vanno però quasi "a pari e patta" con il punto forte della serie: un eccezionale Paul Rudd che risulta bravissimo nel rendere le sfumature dei personaggi sempre percepibili allo spettatore, reggendo su di sé l'intera serie. La sua vena comica e insieme tragica si sposa perfettamente con lo spirito ambiguo della serie.