Mentimi.
Un'esortazione, un comando, una mania…
Siamo persone terribilmente maniacali, tanto da dover mentire costantemente, a chiunque, persino a noi stessi.
Mentimi è un invito, una sfida che bisogna necessariamente accettare, perché è la nostra natura, è una prerogativa del nostro essere umani. Ci è impossibile non farlo. Significherebbe rinunciare a qualcosa di naturale, a quella parte di noi che troppo spesso viene considerata scontata, ma che fondamentalmente costituisce il principio e la fine dei nostri caratteri sociali.
Eppure le nostre menzogne non passano sempre inosservate.
Non quando davanti a noi abbiamo Cal Lightman.
Per tre anni quest'uomo ha illuminato le nostre menti e ci ha affascinato come nessuno aveva fatto mai. E l'elemento che contraddistingue la sua scienza siamo noi, o meglio, la persona che creiamo con tanta cura per riuscire a convivere con quello che abbiamo intorno a noi e dentro di noi.
Lo studio delle espressioni facciali ha fatto sì che noi potessimo perderci nelle profondità delle nostre stesse personalità, riuscendo a comprendere aspetti del nostro corpo che prima non avremmo mai considerato importanti.
Dalle bugie prende vita Lie To Me e tutto quello che con questa Serie Tv affiora della natura umana.
Lie To Me è una manifestazione di come la scienza possa effettivamente spiegare noi, quello che siamo e come siamo. Ma Lie To Me, come la scienza che presenta non è solo questo e non potrà mai essere descritta completamente.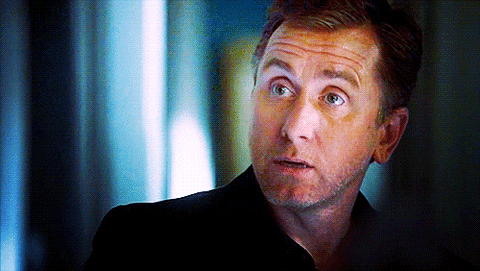 Quello che però può essere fatto per rendere omaggio ad un capolavoro finito troppo presto è capire l'importanza vitale dei suoi contenuti e i temi esistenziali ancora oggi attuali.
#1 Natura umana

Lie To Me può essere considerato come un apparato a se stante. Un vero e proprio organismo alimentato dalle azioni e dalle reazioni delle figure che costituiscono il microcosmo che c'è al suo interno.
Lie To Me racconta e descrive, osserva e modifica, urla e altera le più piccole emozioni che offre la natura umana. Lo spettacolo magnifico e colorato della nostra vera natura, dei nostri più arcaici istinti.
È tutto qui, in questa serie ossessionata dalla mania del dettaglio.
Noi stessi siamo dettagli, piccole passioni che gridano stati d'animo che non sempre vogliamo o possiamo sentire. Cal non fa altro che riuscire a sentirli e comprenderli rendendoli ovvi, come potenzialmente potremmo imparare a fare anche noi.
D'altronde è la nostra natura, basta solo capire chi siamo.
#2 Opposizione tra ambientazione esterna e ambientazione interna

Lo studio del Dr. Lightman è la perfetta rappresentazione della calma, della presenza della luce che mette ordine e dà spazio, dei colori chiari dello spazio di entrata che assicurano l'ingresso in una dimensione sicura e libera.
La luce nella nostra testa è invece più scura, a volte addirittura flebile, votata a farci vedere solo poco di quello che c'è in realtà. Non si tratta di un conflitto ma piuttosto di una contrapposizione, uno yin che si appoggia al suo yang, la luce ampia e splendente che illumina il nostro esterno che coesiste con la lampadina che invece siamo abituati a percepire nel nostro interno.