Ognuno di noi conosce bene John Munch. Benissimo, in certi casi. Come minimo di vista. Perché prima o poi arriva per tutti il momento di incontrarlo da qualche parte. Con discrezione, senza che passi mai inosservato. Lo noti per forza, uno così: detective testardo sui generis, sostiene un'infinità di teorie cospirative con quell'aria strana sinceramente convinta. Lo noti per forza, senza avere un'idea precisa di chi diavolo sia. Compare, scompare. Poi ricompare da un'altra parte. Mentre il mondo va avanti, lui sta sempre là. Ovunque, attraversando il tempo e lo spazio manco avesse un TARDIS. John Munch è una costante, ma lasciate perdere la fantascienza: non c'entra niente.
La sua storia è un'altra. Unica nel suo genere, sorprendentemente passata inosservata per anni e anni. Quella di John Munch è la storia di un personaggio che vediamo sempre in una serie tv dopo averlo già visto in un'altra. Mica l'attore, il bravissimo Richard Belzer. Proprio il personaggio. E mica due, materiale da principianti alle prese con uno spin-off. Manco tre o quattro, nel più complesso dei crossover. John Munch ha esagerato. Ha fatto cifra tonda, senza manco chiamare in causa le numerosi menzioni off-screen. È arrivato a dieci. Dieci Serie Tv con un unico personaggio. Roba seria, da Guinness dei Primati.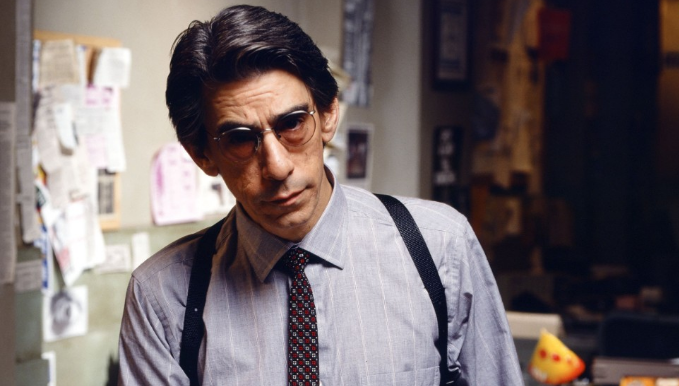 La prima apparizione di John Munch risale al 1993, nel crime Homicide: Life on the Street. Alla luce degli elementi che vi abbiamo esposto finora penserete facilmente al cameo in un episodio, ma la storia di John Munch è ancora più complessa: era infatti uno dei protagonisti principali, per sette stagioni e un totale di 119 episodi. Lo stesso si può dire del ben più conosciuto Law & Order, nel quale Munch compare per la bellezza di 246 episodi. Quattro nella serie madre, uno nello spin-off Trial by Jury e i restanti (241) in un altro spin-off, Special Victims Unit. 365 puntate complessive nei panni dello stesso personaggio. Tantissimi, ma evidentemente insufficienti per il buon Belzer.
Interprete e attore sono infatti una cosa sola: un'unica anima, nel corpo della stessa persona. Un legame inscindibile che sopravvive a cancellazioni, sostituzioni e ricambi naturali in una storia seriale in perenne evoluzione. Un'unione che attraversa gli universi narrativi, incrocia più volte John Munch con attori alle prese con personaggi diversi e sfonda persino le barriere dei generi televisivi. Il crime, infatti, è un mondo troppo piccolo per uno come lui, messosi alla prova negli anni seguenti anche con le comedy (Arrested Development, 30 Rock) e la fantascienza (X-Files). Basta così? Macché. John Munch è apparso perfino nella celebratissima The Wire e nella meteora The Beat.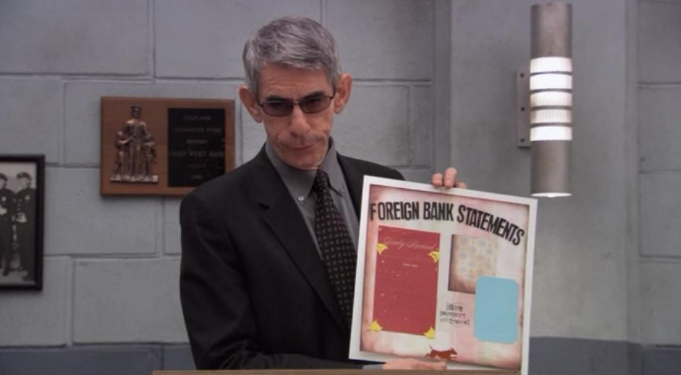 Con ogni probabilità Richard Belzer pensa ormai di essere realmente John Munch. Non ci sorprenderebbe, e non ci sorprende nemmeno che lo interpreti pure quando viene intervistato. Come è successo nel celebre talk televisivo Jimmy Kimmel Live!, arrivando così a quota dieci. Dieci in scena, perché le comparsate off-screen e le menzioni ulteriori si sprecano. Da Luther a Unbreakable Kimmy Schmidt, fino ad arrivare alla sua versione a fumetti in Spider-Man / Deadpool # 6 e quella da Muppet in un altro degli infiniti spin-off di Law & Order, Special Letters Unit. La lista si chiude qui, ma la storia di John Munch non si è ancora conclusa.
Richard Belzer ha interpretato per decenni un personaggio unico passato ingiustamente inosservato agli occhi dei più. Soggetto alle evoluzioni del tempo e ad una carriera in continua ascesa (detective a vario titolo, sergente e comandante), con un background ricchissimo arricchito puntualmente da nuovi elementi. Una storia straordinaria, a modo suo. Quella di un uomo che conosciamo tutti, ma che fino a oggi nessuno conosceva davvero. Un uomo che ha preso vita a tutti gli effetti, e a cui mancano ormai solo Game of Thrones e Vikings per chiudere definitivamente il cerchio. Ma non illudiamoci: riaprire il caso Bran Stark sarebbe troppo anche per lui.
Forse.
Antonio Casu