Ma ci hanno provato 
Partiamo da un presupposto: I Medici ha fatto parlare di sé nel bene e nel male, portandoci a recensirla e discuterla. Il risultato non è di poco conto, specie se si considera l'approccio medio del pubblico alle serie tv del nostro servizio pubblico, e ci porta subito ad una seconda considerazione: I Medici ha centrato gli obiettivi che si era posta e strappa la sufficienza in virtù di un'indispensabile contestualizzazione nel palinsesto di mamma Rai.
Detto questo, si poteva fare di meglio. Doveva essere l'inizio di una rivoluzione, ed invece risulta essere solo un piccolo seme, capace di far fiorire un germoglio quasi invisibile. I Medici doveva segnare un passaggio necessario dal Medioevo al Rinascimento seriale, ed invece si è fermata a metà strada. Nella terra di mezzo delle produzioni mondiali, le vicende di una delle famiglie più intriganti della Storia italiana hanno sentito il peso delle necessità di una tv pubblica come la nostra e hanno creato delle aspettative difficili da mantenere. I Medici hanno puntato troppo in alto, insomma. E non hanno curato la Rai.
Non serviva un Game of Thrones all'italiana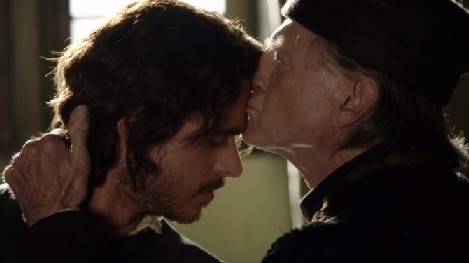 Le scelte in sede di cast e lo sviluppo della trama che ci ha portato al season finale di martedì scorso fanno emergere da subito gli intenti di questa produzione: introdurre il pubblico italiano più tradizionale che non conosce Gomorra e The Young Pope ad una nuova concezione seriale già nota da tempo al resto del mondo, ottenere un ottimo riscontro in termini di share e vendere la serie all'estero (la serie, non il format). Il secondo obiettivo è stato centrato (l'ultima serata ha portato in dote una media di 6 milioni e mezzo di spettatori), il primo solo in minima parte (cercare un compromesso tra Don Matteo, Un Medico in Famiglia e Game of Thrones non è una grande trovata) e il terzo probabilmente no (seppure I Medici abbia conquistato i francesi de Le Monde).
Dove si è sbagliato? Nel parlare dei de' Medici, innanzitutto, cercando un confronto forzato con Game of Thrones. Riassumere l'epopea di Cosimo de' Medici in otto ore, includendo quasi pretestuosamente l'incostante padre Giovanni (uno spettro, più che un personaggio), ha reso la trama semplicistica e frettolosa in molti passaggi (si pensi all'episodio ambientato a Venezia, per esempio), rendendo poco credibile l'evoluzione caratteriale del protagonista e degli altri personaggi.
Poi c'è il richiamo a Game of Thrones, un vero e proprio suicidio seriale. Resuscitare Robb Stark e fargli sposare una figlia di Walder Frey non è sufficiente per evocare lo spirito di Martin. Non basta mostrare il seno della Contessina, il sedere di Cosimo e una pugnalata alle spalle con ampio risparmio di sangue per riportarci a Westeros prima del prossimo giugno. La Rai è incatenata, se confrontata con la libertina Hbo. È meno libera e deve agire di conseguenza. Per questo parlare dei de' Medici non è stata la scelta migliore.
Se a questo si aggiunge il ricorso ad alcuni fastidiosi cliché (la Maddalena contesa da Cosimo e Marco Bello sembra essere uscita dalle peggiori soap sudamericane), fotografia e luci totalmente anonime, un CGI anacronistico, il doppiaggio spesso fuori sincro e alcune performance recitative degne della Corinna Negri di Boris, dovrebbe salvarsi solo l'indiscutibile carisma della Cupola in costruzione, ma non è del tutto vero. La Rai, se si confronta con network con le quali non può misurarsi, perde miseramente. Se si confronta con se stessa, no.
I Medici, infatti, ha regalato più di una gioia. L'ottimo sviluppo della 1×06, per esempio, ha dato un senso parziale all'insostenibile ricerca di modernità seriale. Oppure la chiusura del cerchio nel confronto tra Giovanni e Cosimo, incarnato dall'omicidio del primo e il bastardo in arrivo del secondo. In generale, la caratterizzazione di un protagonista ben lontano dalle opere agiografiche alle quali ci ha abituato la Rai per troppo tempo. I Medici, da questo punto di vista, rappresenta una speranza, più che l'inizio di una nuova era. Un Rinascimento ancora lontano, ma immaginabile.
La seconda stagione avrà come protagonista Lorenzo il Magnifico, nipote di Cosimo: un personaggio straordinario, molto più intrigante dell'uomo interpretato da Richard Madden. Se la Rai saprà far tesoro degli errori commessi finora e avrà un po' di coraggio in più, avrà le carte in regola per non limitarsi ad una sufficienza risicata. Se non lo farà, perderà l'ennesima occasione. A quel punto, non basterebbero tutti i Medici della Storia per rianimarla.
Antonio Casu