Dopo cinque stagioni e mezza si potrebbe credere di conoscere pienamente un personaggio, eppure se si pensa ad Annalise Keating di How to Get Away with Murder qualche dubbio rimane: l'avvocato e docente di diritto penale interpretato da una formidabile Viola Davis non è di certo un personaggio semplice. Episodio dopo episodio si svelano segreti e retroscena di una donna allo stesso tempo forte e fragile, determinata e afflitta. Ogni volta che si pensa di aver scoperto qualcosa in più su di lei, succede qualcosa che fa cambiare subito idea. Sicuramente l'ambiguità di Annalise è dovuta al fatto che in How to Get Away with Murder difficilmente i personaggi sono tutti bianchi o tutti neri: stanno sempre nel mezzo, un grigio indefinito, ed è praticamente impossibile etichettarli come buoni o cattivi. Alla luce di questo, si può provare a capire chi è veramente Annalise Keating?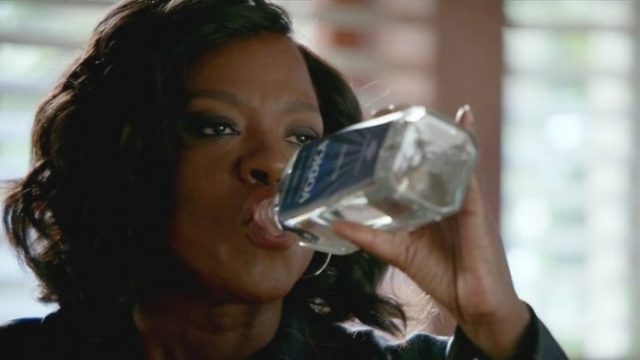 Nelle prime puntate della prima stagione non sembrano esserci dubbi, Annalise Keating è una tosta. Questo lo si evince da come si presenta ai suoi alunni della Middleton University di Philadelphia: nonostante le difficoltà che può avere nel suo ambito essendo una donna di colore in un'America non sempre tollerante, Annalise sa il fatto suo ed è sempre un passo avanti agli altri. La donna non fa mistero dell'importanza della competitività e mette in palio per i suoi studenti l'opportunità di affiancarla nei casi giudiziari e nei processi. Gli eletti sono Wes, Laurel, Michaela, Asher e Connor, cinque ragazzi con cui Annalise stessa si dovrà confrontare nel corso della serie.
Non passa molto tempo prima di capire che la vita di Annalise è più opaca di quel che si pensi. La donna, infatti, si ritrova a occuparsi del caso dell'omicidio di Lila Stangard, amante di Sam Keating, il marito di Annalise. Sam però non è l'unico a tradire: anche Annalise ha un amante, Nate. Questa è la cornice di una storia sentimentale turbolenta, un matrimonio basato su menzogne e falsità. Ma è soltanto uno dei tanti pesi che gravano sulle spalle di Annalise, una donna alla ricerca di un amore sincero, ma nello stesso tempo quasi incapace di relazionarsi in modo pulito e spontaneo con le altre persone.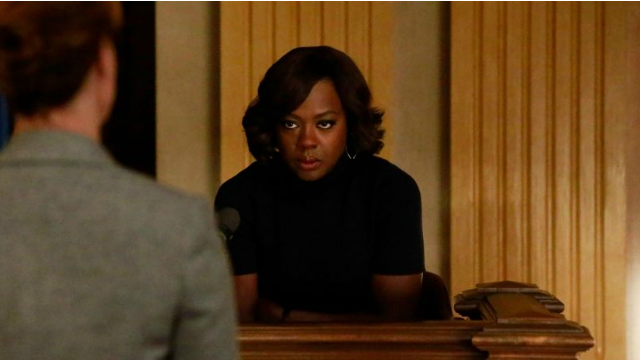 Al termine della prima stagione di How to Get Away with Murder, quando Wes uccide Sam per salvare Rebecca e Annalise insabbia l'accaduto per difendere il ragazzo, è chiaro ormai che il mondo della donna è un castello di inganni. Ma questo è soltanto l'inizio.
Nelle stagioni successive cominciano a emergere altri dettagli del passato della protagonista che si ripercuotono sul suo presente. All'inizio Annalise riesce a coprirsi con un mantello di aggressività e nascondersi dietro una maschera di impassibilità. Davanti agli altri è un monolite, sa sempre cosa fare e lo fa al momento giusto. Nella solitudine, è tutta un'altra cosa. Perché è nel silenzio che i pensieri si fanno più rumorosi e Annalise ne ha molti. Un esempio? La perdita di suo figlio. Con una serie di flashback, infatti, si viene a sapere che la donna era rimasta incinta di Sam, ma il figlio era morto ancor prima di nascere. Questa perdita dà ancora più valore al legame che Annalise instaura con i cinque studenti da lei scelti, in particolare con Wes.
Continua il suo teatro di trappole, mosse premeditate e inganni. Spesso a fin di bene, ma comunque inganni. Sono questi i fattori che rendono Annalise un personaggio così ambiguo. A volte non si sa se sia meglio schierarsi dalla sua parte oppure no. Agisce nel giusto? Non possiamo rispondere positivamente a questa domanda. C'è sempre una macchia nella vita di Annalise. Nulla è pulito.
Al termine della terza stagione, Annalise riceve l'ennesima pugnalata: Wes viene ucciso. Proprio il ragazzo in cui la donna vedeva il figlio perduto. L'avvocato non riesce più a reggere e la sua dipendenza dall'alcol viene allo scoperto. Una debolezza che costa cara ad Annalise perché la priva della lucidità necessaria per affrontare i casi e mantenere una certa credibilità. La protagonista decide dunque di rivolgersi a un terapista per provare a sfuggire dalle sue dipendenze. Purtroppo non ci riesce.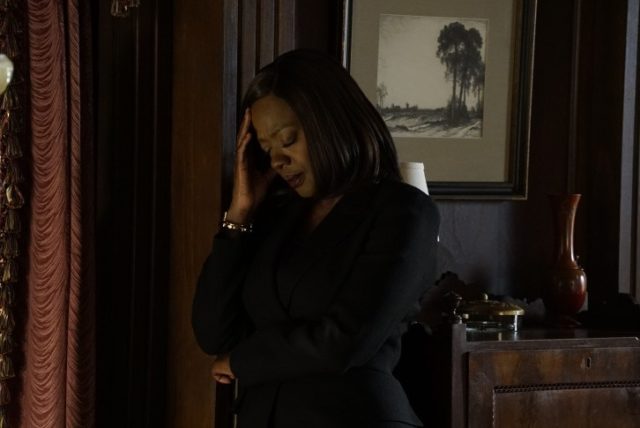 Ed è proprio questo che sorprende di Annalise: un personaggio all'apparenza così forte e determinato, fa fatica a sfuggire dalle proprie dipendenze e da ciò che è dannoso per lei.
All'inizio della sesta stagione Annalise, nel pieno di una crisi, si ubriaca e fa uso di sostanze stupefacenti fino a collassare ed essere ricoverata in ospedale. Finalmente, la donna riesce a chiedere aiuto e si iscrive in un centro di riabilitazione a Malibù. Inizialmente scontrosa e restia a seguire i consigli della terapista, per cui nutre una certa diffidenza, piano piano l'avvocato si convincerà ad aprirsi per provare a salvarsi. Grazie a una performance magistrale e da pelle d'oca di Viola Davis, assistiamo al momento della rinascita di Annalise: seguendo il suggerimento della terapista, la donna colpisce con forza un cuscino con una mazza, urlando tra le lacrime tutte le cose negative che sono state dette nei suoi confronti. Un atto di liberazione e ripartenza.
Non è chiaro cosa succederà nella seconda parte della sesta e ultima stagione, che andrà in onda nel 2020. Potrebbe arrivare un momento in cui la donna dovrà fare i conti con sé stessa una volta per tutte. Riuscirà a porre fine al suo stile di vita sregolato o soccomberà insieme ai suoi segreti? Qualunque sia il destino di Annalise Keating, un doveroso grazie va a Viola Davis (che ha detto addio al suo personaggio in un modo molto commovente) per aver messo in luce in maniera eccezionale tutte le sfaccettature dell'avvocato più tosto delle serie tv.