How I Met Your Mother (scopri qui i dieci migliori episodi dello show) è una di quelle serie tv che potrei rivedere all'infinito e ridere per tutte le gag come se fosse la prima volta che le vedo. E proprio durante l'ennesimo rewatch mi sono accorta di un easter egg che mi ha lasciato davvero a bocca aperta. Non avevo mai notato prima l'esistenza di una prova che ha mostrato che il nostro caro Marshall è riuscito a realizzare il suo più grande sogno, dopo quello di sposare Lily. Il simpatico avvocato protagonista della sitcom è sempre stato un grande appassionato di creature leggendarie. Come ricorderete certamente, infatti, credeva nell'esistenza del mostro di Loch Ness e di Big Foot e si offendeva moltissimo quando i suoi amici (soprattutto Robin) mettevano in dubbio la loro esistenza.
Ebbene in un episodio di How I Met Your Mother possiamo vedere come Marshall sia riuscito non solo a vedere il mostro di Loch Ness, ma anche a provare la sua esistenza al mondo intero.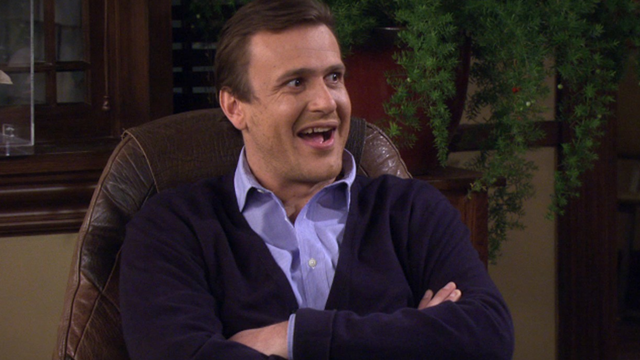 In How I Met Your Mother 3×02 vediamo Marshall aprire nel 2029 una lettera che Lily gli aveva lasciato e che doveva essere aperta solo dopo la sua morte. Ciascuno dei due coniugi aveva, infatti, deciso di scrivere una missiva da dare all'altro nel caso uno dei due fosse morto. Mentre Marshall però aveva scritto un messaggio molto dolce e appassionato, Lily aveva riservato al suo consorte una breve e asettica nota che conteneva solo i dati bancari. Quando lui l'aveva scoperto e l'aveva quindi obbligata ad aggiungervi una lettera più struggente e una sua foto sexy, Lily aveva accettato a patto che lui non l'aprisse fino a che non fosse passata a miglior vita. Lui non ha però rispettato l'accordo e dopo una decina d'anni ha aperto quella lettera prima che la sua amata moglie fosse morta, facendola infuriare.
Ma proprio mentre trasgrediva all'ordine di Lily, possiamo vedere alle sue spalle un ritaglio di giornale sul quale c'è scritto che un avvocato di New York ha fotografato Nessie.
Ma quando è riuscito a vedere la mitologica creatura che lui chiamava affettuosamente Nessie? Sicuramente deve essere accaduto durante la sua luna di miele in Scozia. Grazie a Barney che aveva pagato profumatamente Lily (scopri qui perché era una madre già prima di partorire Marvin) per ritrarlo come mamma lo ha fatto, i due sposini si erano potuti permettere un viaggio di nozze in quel famoso luogo.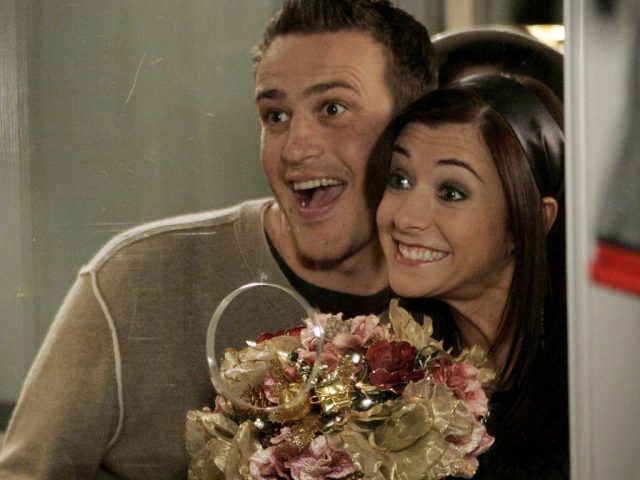 Durante questo viaggio Marshall avrebbe potuto vedere il famoso lago di Loch Ness che secondo la leggenda avrebbe dovuto ospitare il mostro e sua moglie si sarebbe goduta diverse escursioni. Negli episodi di How I Met Your Mother non abbiamo visto nessun momento della loro luna di miele, ma per fortuna i creatori hanno deciso di rimediare. Nel cofanetto dei dvd della terza stagione tra i contenuti speciali c'erano infatti dei video intitolati Honey and Videos of Lily and Marshall in cui erano raccolti i momenti più divertenti della loro vacanza. In base a quanto raccontano questi brevi video, la ricerca di Nessie sarebbe dovuta durare solo un giorno e per il resto del tempo Lily e Marshall avrebbero dovuto visitare la Scozia.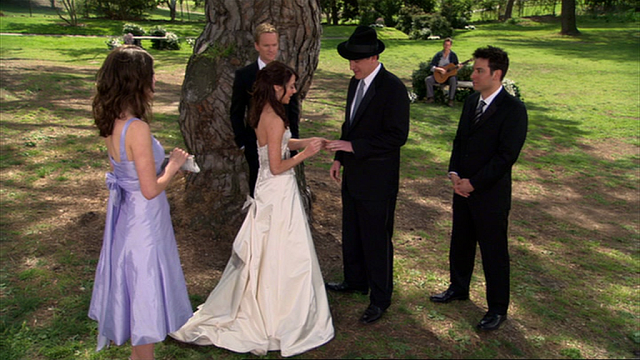 Ma l'uomo si è fatto trasportare dalla sua ossessione per il mostro di Loch Ness e si è rifiutato di lasciare il lago senza aver visto la creatura. Più passavano i giorni e più Lily perdeva la pazienza per via dell'ostinazione del marito. Dopo dieci giorni la donna si è scocciata ed è partita con l'auto lasciandolo lì da solo. Marshall l'ha poi raggiunta in albergo e dopo aver fatto ammenda, le ha promesso che sarebbero rimasti un'altra settimana e che questa volta sarebbe stata lei a decidere l'itinerario.
Ma, prima di lasciare il lago, Marshall deve essere riuscito a riprendere in un video la creatura del lago di Loch Ness.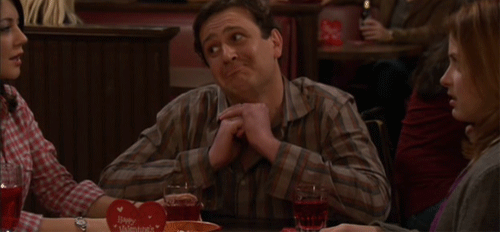 In uno dei suoi video ha affermato, infatti, di aver visto il mostro venire verso di lui e di essersi schiantato contro un albero, mentre fuggiva da lui. E se fosse riuscito a catturare l'immagine di Nessie in un video, senza essersene reso conto? Probabilmente mostrando i video girati in Scozia a suo figlio Marvin, una volta diventato abbastanza grande, deve essersi reso conto di essere riuscito a riprendere per caso l'aspetto della mitologica creatura. Avrà quindi contattato i media con l'aiuto della sua amica Robin e avrà mostrato la prova dell'esistenza di Nessie.
L'avvocato sarà quindi comparso su tutti i giornali per aver svelato l'aspetto di un mostro avvolto nella leggenda e lui avrà conservato quel ritaglio di giornale come una reliquia. Perché avrà anche potuto realizzare tante cose nella sua vita (sposare la donna dei suoi sogni e metter su una splendida famiglia, diventare un giudice ed entrare nella Corte Suprema) ma aver dimostrato l'esistenza di Nessie sarà sempre uno dei suoi più grandi traguardi.