Attenzione! Se non avete concluso la visione di How I Met Your Mother troverete degli spoiler!
Il personaggio di Barney Stinson, nonostante sia partito un po' come una macchietta, è forse il più complesso di How I Met Your Mother. Donnaiolo incallito dalla personalità eccentrica, nasconde un cuore grande come una casa e un animo vulnerabile. Nel corso delle stagioni lo abbiamo visto crescere e maturare sotto ogni punto di vista, incluso quello relazionale. A questo processo non sono mancate ovviamente cadute e battute d'arresto, ma il cambiamento avvenuto nel corso degli anni è innegabile.
You are the love of my life. Everything I have and everything I am is yours. Forever.
Questa è la dichiarazione di Barney a sua figlia Ellie alla fine di How I Met Your Mother, nel momento in cui la regge per la prima volta, piccola e fragile, fra le sue mani. Dopo il fallimento del suo matrimonio con Robin, Barney era tornato alle sue antiche abitudini, accumulando conquiste su conquiste. Al termine della sua più recente impresa, il Mese Perfetto, l'ultima donna con cui è stato, la numero 31, è rimasta incinta di Ellie.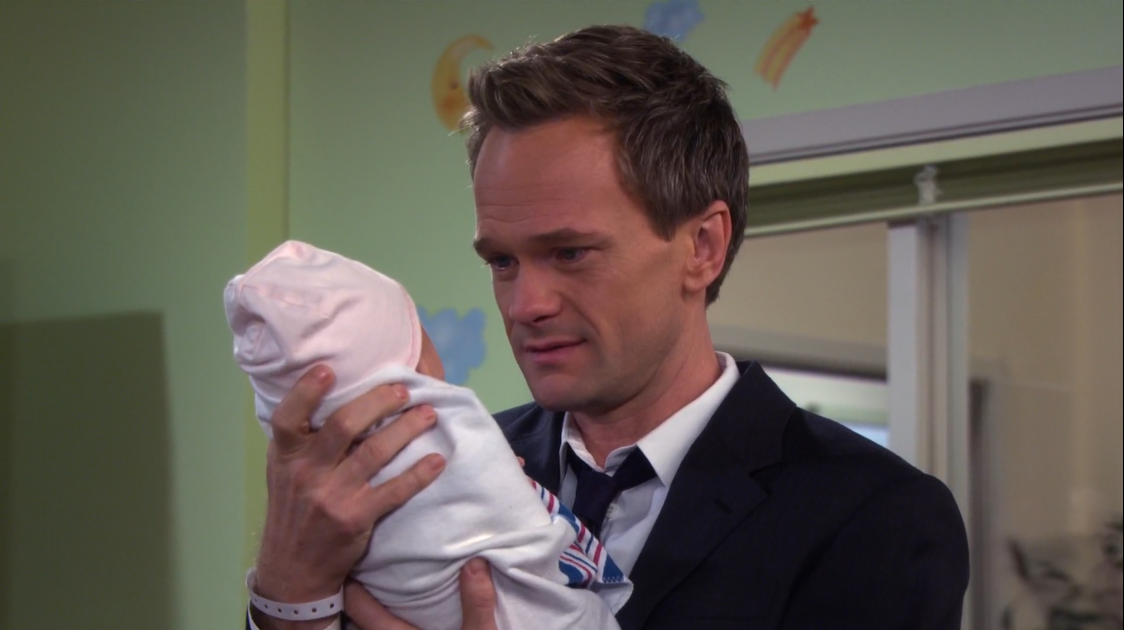 È Ellie l'unica che riesce a strapparlo definitivamente a quel mare di rapporti vuoti e senza significato nel quale è tornato a gettarsi. E questo le fa guadagnare di diritto il titolo di unica donna della vita di Barney Stinson. Oppure no? In realtà, a ben vedere, non è così.
Prima di Ellie già un'altra donna era riuscita a far sì che Barney abbandonasse quello stile di vita, e il fatto che vi sia tornato dopo la fine del matrimonio con Robin non è un controsenso.
Prima della donna di cui parliamo, oltre che per una ricerca di qualcosa che riempisse quel vuoto incolmabile che aveva dentro, Barney continuava ad andare a caccia di donne perché ci provava gusto. Dopo Robin il suo è stato un semplice rifugiarsi nell'unico modo di fare che gli fosse familiare. La differenza è sottile, ma c'è. Ellie quindi è stata la ragione per cui togliersi quella vecchia pelle da cui era uscito anni prima e che ormai non gli stava più.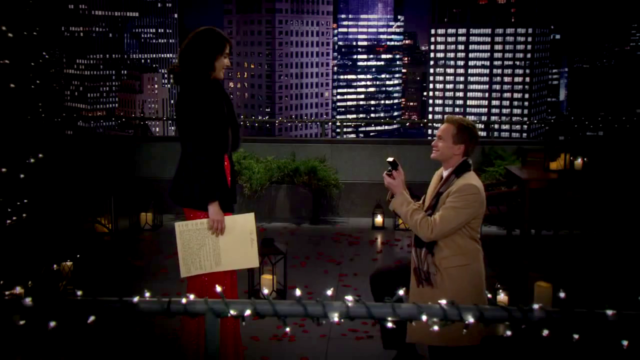 A farlo cambiare non è stata neanche Robin. Sì, è stata importantissima nella vita di Barney, l'unica a conquistare il suo amore incondizionato prima di Ellie. Il cambiamento però era già avvenuto prima che lui e Robin si rimettessero insieme per poi sposarsi. Infatti, è proprio per questo che Barney ha capito che ciò che voleva era stare con Robin e ha fatto in modo di riconquistarla senza perdere altro tempo. Chi è allora l'altra donna della vita di Barney Stinson?
La donna di cui parliamo altri non è che Quinn.
Pensiamoci. Dalla prima stagione di How I Met Your Mother abbiamo assistito alla maturazione di Barney, graduale ma costante. Dopo la prima relazione con Robin, nociva a entrambi, è tornato come un lampo a mietere vittime tra le donne di New York. Poi è venuta Nora, e anche con lei sappiamo com'è andata, entrambe le volte. Barney, seppur determinato ad avere una storia seria con lei, le ha mentito la prima volta e l'ha tradita con Robin la seconda. E anche dopo di lei e dopo la batosta del rifiuto di Robin, è tornato ad andare a caccia di donne, proprio come prima.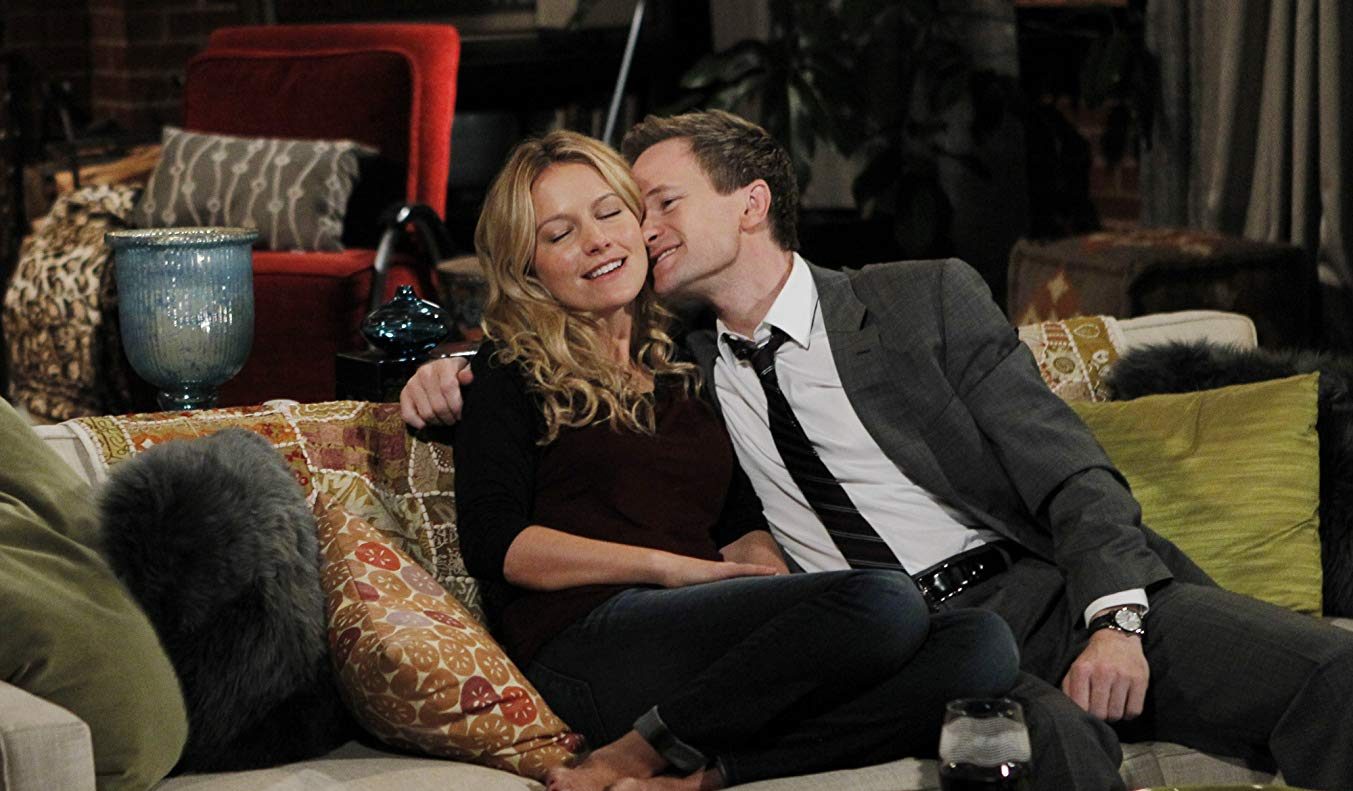 È stato allora che ha incontrato Quinn. Il rapporto tra i due, lo abbiamo visto subito, era qualcosa di speciale. Quinn lo ha catturato sotto ogni punto di vista, sfidandolo, attraendolo, ma sopra ogni cosa accettandolo e apprezzandolo con tutte le sue stranezze. Anzi, forse principalmente per quelle. La loro relazione ha avuto la peculiarità di capitare in un momento al contempo perfetto e sbagliato. Se Quinn fosse arrivata un po' più tardi forse loro non si sarebbero lasciati prima di sposarsi. D'altro canto, però, per Barney è arrivata proprio al momento giusto.
Con Quinn Barney è riuscito finalmente a vivere una relazione matura, nella quale potesse essere pienamente se stesso e non si sentisse soffocato.
I suoi giorni da playboy, seppur vicini temporalmente, erano lontani dal suo cuore, qualcosa di cui ridere. Voleva l'esclusività, sua per Quinn e di Quinn per sé. È proprio per avere lei solo ed esclusivamente per sé che ha iniziato a considerare seriamente il matrimonio. E grazie alla crescita avvenuta insieme a lei, e ancora in corso in quel momento, quest'idea ha trovato terreno fertile in Barney. Quando tra loro è finita è stato perché, nonostante i passi da gigante fatti insieme, nessuno dei due era ancora del tutto pronto a cedere terreno. È per questo che la loro storia, o almeno la loro intenzione di sposarsi, è capitata al momento "sbagliato". Se fosse arrivata un po' più tardi, magari entrambi sarebbero stati abbastanza maturi da trovare un compromesso.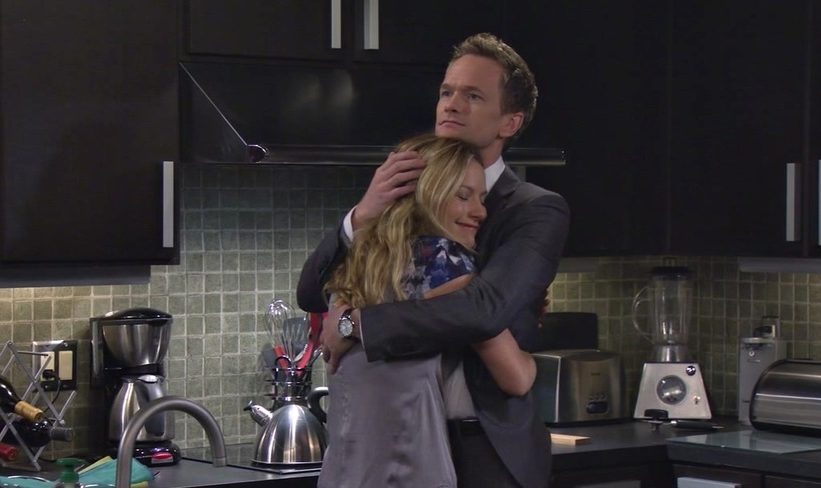 Eppure per Barney, in ogni caso, non poteva arrivare in un momento migliore. Quinn ha segnato un punto di svolta proprio perché è arrivata in una particolare fase della crescita di Barney, indicando il gradino successivo a quello su cui si era fermato dopo Nora. E la differenza, dopo la rottura con Quinn, si è vista. Barney è tornato ancora una volta a caccia di donne, ma stavolta c'era qualcosa di diverso. Tornato a farlo più che altro per abitudine, non ci ha messo molto a focalizzare la propria attenzione su Robin.
Il suo vecchio stile di vita ha ormai perso di significato.
Vuole qualcosa di più. E quindi mette all'opera tutte le "abilità" acquisite nel corso degli anni per riconquistare la donna che ama e poter avere con lei un rapporto significativo, e soprattutto definitivo. Ellie, quindi, piombando nella vita di Barney nel tanto dibattuto finale di How I Met Your Mother, è arrivata al momento giusto per ridare a essa un senso che lui non vedeva più. Non è stata però l'unica a farlo. Prima di lei, in circostanze diverse ma altrettanto cruciali, lo stesso aveva fatto Quinn. Non una, ma due donne hanno sconvolto la vita di Barney. Cambiandola in meglio.