Gli autori di How I Met Your Mother e The Big Bang Theory all'inizio avevano deciso che Barney Stinson e Sheldon Cooper dovessero essere solamente dei personaggi di contorno. Riguardando le prime stagioni, in effetti, l'intenzione pare chiara: Barney compare solo sporadicamente durante le uscite del gruppo, a dispetto della presenza invece costante di Lily, Marshall e Robin, e l'interesse amoroso di Leonard per Penny sembra essere il fil rouge che lega gli episodi di The Big Bang Theory, con Howard, Raj e Sheldon a fare da sfondo.
Nel corso delle stagioni però, qualcosa non è andato secondo i piani degli sceneggiatori e sia Sheldon che Barney hanno assunto un ruolo sempre più centrale.
La crescente importanza che acquistano i due personaggi si evince anzitutto dal ruolo che assumono nella storia. Barney, con i suoi tormentoni e le sue improbabili strategie di rimorchio, comincia ad avere sempre più spazio sullo schermo, tanto che abbiamo l'occasione di scoprire diversi retroscena sul suo passato: dall'infanzia trascorsa senza sapere chi fosse il suo vero padre, coccolato dalle continue bugie che la madre gli raccontava, alla grande delusione d'amore che l'ha trasformato nel don Giovanni in giacca e cravatta cui ci siamo tanto affezionati.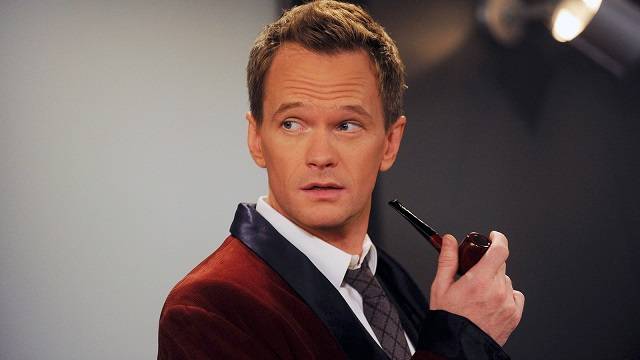 Barney è, forse, anche il personaggio che si è evoluto maggiormente, arrivando a mettere in discussione la sua vita da eterno scapolo per più di un grande amore, fino ad abbandonare completamente le sue vecchie abitudini, distruggendo il Manuale di Rimorchio per sposare Robin (qui vi parliamo di cosa è andato storto nella loro relazione). Attraverso queste scelte, attraverso il rapporto complicato con il padre ritrovato e attraverso la sua amicizia con i membri del gruppo, Barney rivela un'emotività molto più profonda di quello che poteva sembrare nei primi episodi. E questa grande crescita del personaggio è stata proprio una delle principali ragioni per cui il finale di How I Met Your Mother è stato tanto discusso e non apprezzato da molti.
Se da un lato abbiamo lo scapolo d'oro di New York, che ci ha conquistati anche con la sua ironia, dall'altro abbiamo il dottor Sheldon Cooper, che con l'umorismo non va esattamente a braccetto. Ma sono proprio le sue difficoltà nell'adeguarsi alle convenzioni del vivere sociale e la sua fatica nel provare empatia che l'hanno reso l'icona di The Big Bang Theory. Sheldon è diventato un personaggio così centrale da avere uno spin-off interamente dedicato a lui.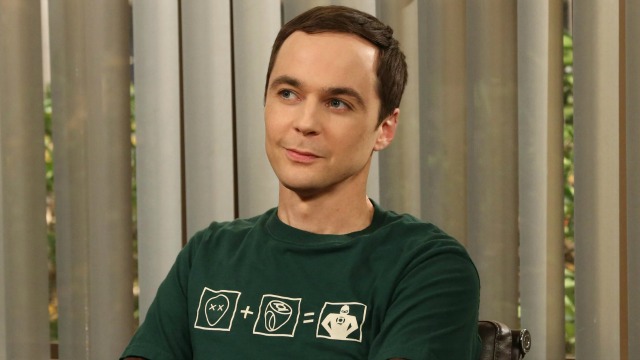 Nel susseguirsi degli episodi, Sheldon diventa di fatto il vero protagonista della sitcom, tanto che la serie si conclude (qui vi parliamo meglio del finale) con la chiusura definitiva del suo arco narrativo. Vinto il Premio Nobel per la fisica, Sheldon fa l'ultimo passo che mancava al suo percorso di crescita: mette da parte il lungo discorso autocelebrativo che aveva preparato per la cerimonia di consegna del premio, per fare un elogio alla sua famiglia e ai suoi amici, ammettendo che i suoi successi non sono solo suoi, ma li deve anche all'appoggio delle persone che lo amano e gli stanno vicine.
Oltre alla centralità che mano a mano i due personaggi hanno assunto nelle rispettive storyline, un altro fattore che ci permette di capire quanto siano diventati popolari è la risonanza che hanno avuto tra il pubblico.
Nel caso di Barney possiamo parlare di Sindrome di Fonzie, che prende il nome da Fonzie di Happy Days ed è un fenomeno mediatico che vede un personaggio secondario avere un successo maggiore di quanto atteso, tanto da far cambiare il suo status, diventando uno dei personaggi di riferimento di una serie, un film o un altro prodotto. Il successo del personaggio di Barney Stinson è testimoniato anche dalla pubblicazione di tre libri scritti a suo nome: The Playbook, Bro on the go e The Bro Code. Sheldon, invece, ha avuto più successo nel campo delle scienze: gli sono stati dedicati il nome di un asteroide, 246247 Sheldoncooper, il nome di una nuova specie di ape, Euglossa bazinga, il nome di un genere di medusa Rhizostomeae, Bazinga, e un teorema legato alle proprietà del numero 73, Teorema di Sheldon.
Barney e Sheldon sono personaggi che hanno fatto passi da gigante nelle rispettive serie tv, passi fatti non solo dentro i nostri cuori ma anche lungo il cammino della vita e della crescita personale. Probabilmente all'inizio solo in pochi gli avevano dato importanza e soltanto alla fine della storia abbiamo potuto capire appieno il loro reale valore. Se, come dice il proverbio, i cavalli di razza si vedono all'arrivo, Barney e Sheldon hanno fatto un'ottima corsa, tagliando il traguardo nel migliore dei modi possibili.