Vestiti larghi, inquadrature dal busto in su e stratagemmi assurdi. In tutti questi casi non lo avevamo notato ma le attrici erano in dolce attesa. Gli autori hanno pensato che una gravidanza non fosse proprio nelle corde del personaggio. Cosa fare allora? Le hanno davvero pensate tutte e con ottimi risultati. Vi eravate accorti, per esempio, che nella quarta stagione di How I Met Your Mother due attrici sono state incinte per tutto il tempo? E in un caso il pancione era proprio sotto i nostri occhi!
1) Sarah Jessica Parker – Sex and the City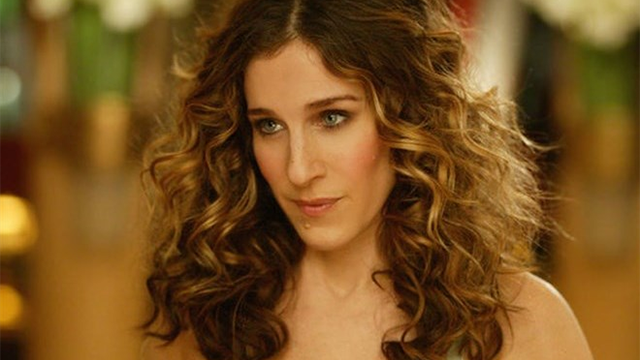 Se vi siete chiesti come mai durante la quinta stagione Carrie ha iniziato a indossare vestiti larghi e a coprirsi con borse enormi, la risposta è nella gravidanza della Parker. Per lo stesso motivo la stagione è stata ridotta a soli otto episodi così da permettere a Sarah Jessica Parker di godersi un dovuto congedo maternità.