Siamo andati incontro alla perdita di qualità di molte serie tv che amiamo, lo sappiamo bene. Purtroppo alcune opere che pensavamo fossero perfette hanno subito un brusco calo soprattutto nell'ultima stagione. House of Cards, per esempio, è soltanto una delle numerose serie ad aver avuto una chiusura frettolosa.
Molte volte, purtroppo, ci si fa prendere da una sorta di "frenesia da ultima stagione", per cui gli autori si sentono in dovere di concludere rinunciando a portare avanti una trama credibile. Il vero problema è che, nella maggior parte delle occasioni, questa furia non porta a nulla di buono.
Oggi vi parliamo di alcune serie tv, oltre alla già citata House of Cards, ad aver subito un brusco calo nell'ultima stagione.
1) HOUSE OF CARDS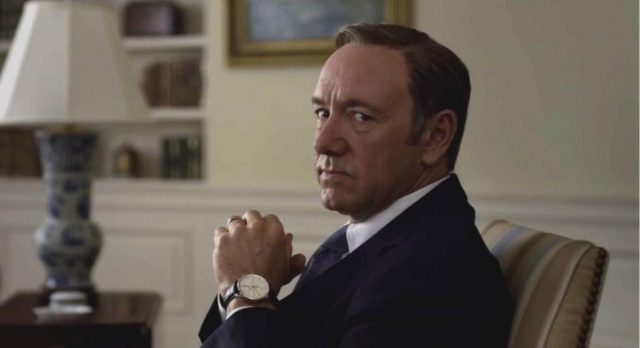 House of Cards è andata in onda dal 2013 al 2018 e conta un totale di sei stagioni. Le polemiche che hanno riguardato l'attore protagonista Kevin Spacey, tuttavia, non hanno aiutato il finale.
Il solo personaggio di Claire Underwood non poteva sopportare il peso di un'ultima stagione inevitabilmente compromessa. I twist che sono stati buttati giù (come, per esempio, un consiglio dei ministri tutto al femminile letteralmente da un momento all'altro o una gravidanza totalmente campata in aria) non hanno assolutamente retto il confronto con i risvolti di trama potenti ma equilibrati delle precedenti stagioni. Per non parlare del tragicomico finale.