Vichingo uno, motociclista l'altro, grazie a Vikings e Sons of Anarchy non siamo ancora riusciti a capire chi tra Travis Fimmel e Charlie Hunnam ci abbia fatto innamorare di più.
Forse il visetto d'angelo di Charlie? Oppure gli occhi, così azzurri che il cielo a confronto sembra pallido, di Travis?
Oggi vi proponiamo un piccolo confronto tra i protagonisti di Vikings e Sons of Anarchy. Parleremo della loro vita e della loro carriera, così da riuscire a capire – forse – chi tra i due è il nostro beniamino.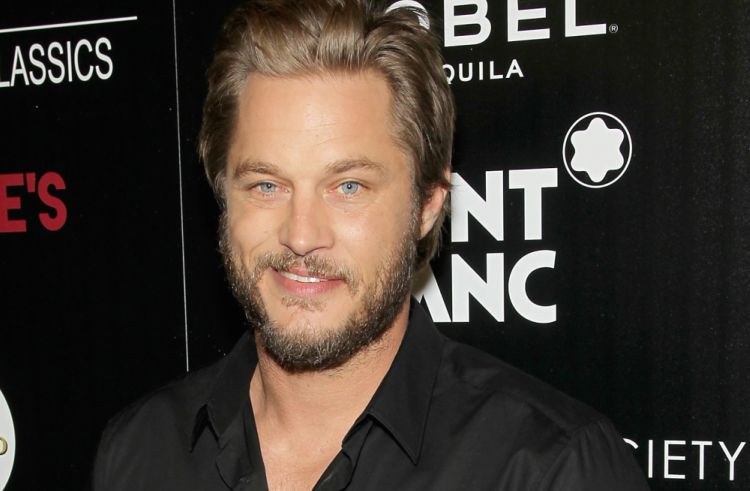 Travis Fimmel è nato il 15 luglio 1979 in Australia da Chris, un allevatore di bestiame, e Jenny, un'infermiera. Sin da bambino Travis ha sempre dato una mano alla sua famiglia mungendo le mucche e cacciando le volpi. A soli 17 anni, tuttavia, l'attore ha deciso di inseguire il proprio sogno: si è trasferito a Melbourne, dove ha iniziato a studiare Organizzazione di progetto alla RMIT University e a giocare a football.
La sua carriera di giocatore, però, venne bruscamente interrotta per un infortunio e soltanto un anno dopo Travis venne avvicinato da un'agenzia di moda che gli offrì un lavoro. Nel 1999 l'attore interruppe gli studi e si trasferì a Londra, per poi ripartire per Los Angeles due anni dopo con in tasca soltanto 60 dollari.
Si presentò dunque risoluto a un'agenzia di fotomodelli che, in risposta, gli offrì del denaro e un'abitazione. La carriera di Travis Fimmel ebbe così un immediato decollo: il fisico statuario dell'australiano, infatti, venne richiesto dalle maggiori compagnie.
Pare che a Londra si sia dovuto rimuovere persino un suo cartellone perché un'associazione automobilistica aveva lamentato un alto numero di incidenti: le auto ralentavano soltanto per ammirare Travis Fimmel!
La sua carriera da attore iniziò poi nel 2003, quando interpretò la parte di John Clayton nella serie tv Tarzan prodotta dalla Warner Bros. La fama seriale, tuttavia, è arrivata con il suo Ragnar di Vikings.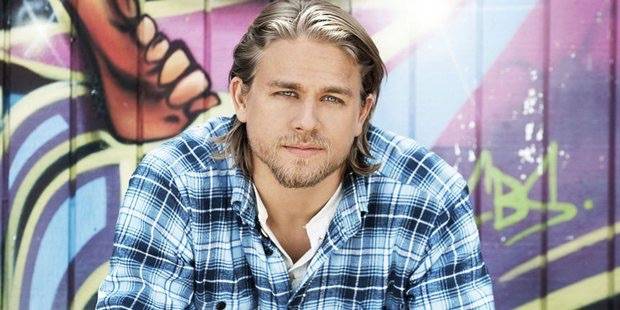 Charlie Hunnam nasce invece a Newcastle upon Tyne, nel Regno Unito, il 10 aprile 1980 e le sue idee su chi avrebbe voluto essere in futuro erano già chiare fin dall'inizio. Charlie inizia infatti la sua carriera di attore a soli 9 anni, quando partecipa a un programma televisivo per bambini.
La separazione dei suoi genitori gli ha regalato un'infanzia non troppo felice. Charlie Hunnam ha descritto suo padre come duro e forte e sua madre un po' bohémienne: la donna lascia il marito quando Charlie ha soltanto due anni.
A risentirne sono il rendimento scolastico e i rapporti sociali di Charlie. Un po' più grande, l'attore capisce di essere portato per le discipline artistiche e si iscrive al Cumbria College of Art and Design, dove ottiene dei buoni risultati.
Mentre frequenta il college continua a fare dei piccoli lavoretti per potersi mantenere economicamente, ma sarà poi la sua sensibilità artistica a prevalere. Un manager nota infatti Charlie vestito da clown in un negozio di calzature e lo aiuta a essere scritturato. Charlie Hunnam ottiene dunque una parte in un programma, per poi partecipare al suo primo film, ossia Che fine ha fatto Harold Smith? nel 1999.
Se il sogno di Charlie Hunnam è sempre stato quello di fare l'attore, però, come abbiamo già precedentemente affermato, Travis Fimmel vanta invece un passato da fotomodello.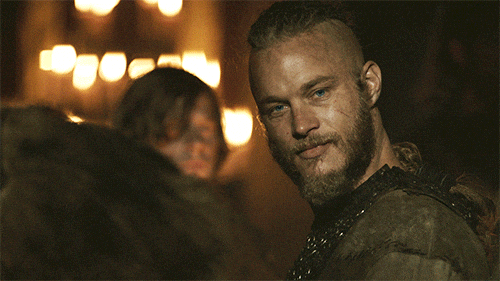 Dopo la prima apparizione televisiva, Travis prende parte alla serie Rocky Point, dove interpreta Taj. La produzione, però, viene interrotta prima ancora di terminare la stagione di partenza.
Travis Fimmel ottiene poi un ruolo da protagonista interpretando un assassino tossicodipendente nel film Guests, girato a Sydney. Nel 2009 gli viene data una parte in The Beast, dove interpreta l'agente dell'FBI Ellis Dove.
Nel 2012, poi, arriva la svolta. Travis Fimmel inizia a recitare nei panni del famigerato vichingo Ragnar Loðbrók nella serie tv Vikings, dove rimarrà fino al 2016. Nel 2015, inoltre, entra nel cast di Warcraft – L'inizio.
La carriera cinematografica e televisiva di Charlie Hunnam è senza dubbio più florida di quella del suo rivale Travis Fimmel.
La notorietà di Charlie inizia a farsi strada anche fuori dall'Inghilterra grazie al film Hooligans, dove interpreta Pete Dunham. Successivamente, si trasferisce a Los Angeles, dove entra nel cast della serie tv Young Americans.
Tra le varie pellicole in cui abbiamo potuto ammirare il nostro Jax vogliamo ricordare, inoltre, Abandon – Misteri irrisolti, Nicholas Nickleby e Ritorno a Cold Mountain. Ha ottenuto la parte in Sons of Anarchy nel 2008, e la famigerata serie tv sul club di motociclisti ha consolidato la sua fama.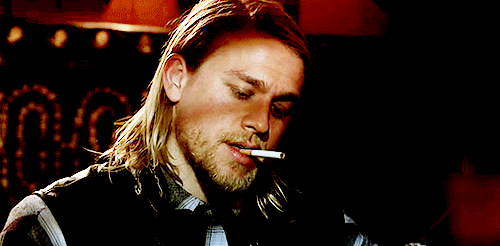 Considerati entrambi due degli attori più sexy del momento, Travis Fimmel e Charlie Hunnam hanno in comune un fisico statuario, dei penetranti occhi azzurri e dei bei capelli biondi. Oltre l'aspetto fisico, tuttavia, la carriera e la vita dei due attori oggi analizzati sono abbastanza differenti l'una dall'altra.
E voi, dunque, chi preferite?
Su quale omone dai capelli biondi e gli occhi azzurri ricade la vostra scelta?