Nell'arco delle prime cinque stagioni di Game of Thrones, Stannis Baratheon di errori ne ha fatti parecchi, cosa che ha reso la nostra opinione nei suoi confronti piuttosto dubbia in alcune circostanze, a partire dalla sua cieca fiducia nella strega rossa.
Per molti di noi era lui il più appropriato a sedersi sul Trono di Spade, re integerrimo, il classico uomo tutto d'un pezzo disposto però a tutto pur di ottenere ciò che credeva gli spettasse di diritto.
Tuttavia Stannis era un ottuso, fin troppo sicuro della sua fede e di se stesso, e questo l'ha reso inevitabilmente un personaggio vulnerabile.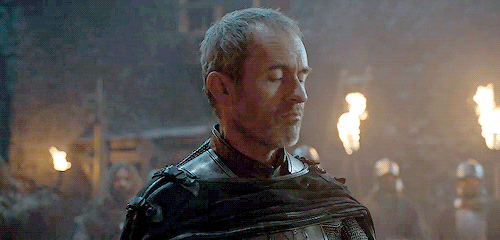 Ma quale fu l'ultimo grande errore di Stannis che lo ha portato verso il tracollo? Qualcosa avrebbe potuto cambiare le sorti degli ultimi reduci legittimi della famiglia Baratheon?
Ebbene se pensiamo al grande errore di Stannis non possiamo non puntare subito il dito verso il sacrificio della piccola e innocente Shireen.
Stannis era il padre giusto e severo, che voleva bene alla sua unica figlia nonostante il mondo non fosse stato gentile con lei, nè con lui concedendogli solo una figlia femmina malata. Sacrificando Shireen al dio della luce, Stannis ha sancito la condanna della propria anima e il definitivo tracollo del suo personaggio. Guardando però il tutto da una prospettiva più ampia, a quel punto della storia l'epilogo della sua vicenda era già scritto. Sacrificando o meno Shireen, i Bolton avrebbero comunque vinto la battaglia, le truppe di Stannis sarebbero state sconfitte lo stesso e la tragica fine dell'ultimo dei fratelli Baratheon sarebbe avvenuta sempre per mano di Brienne di Tarth.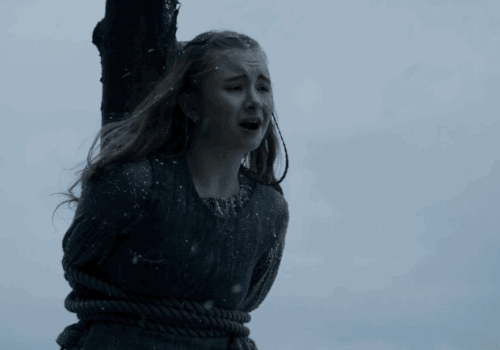 Dove trovare allora, nella sua storia, quell'errore chiave che, se corretto, avrebbe permesso la ribalta di Stannis Baratheon?
Probabilmente bisognerebbe fare qualche passo indietro. Stannis arriva al Castello Nero quando c'è più bisogno di lui. I Bruti stanno assediando la Barriera, Jon Snow, da solo, si trova all'avamposto di Mance Rayder deciso ad assassinarlo e pronto a sacrificarsi per salvare i Guardiani della Notte dall'inevitabile sconfitta. E proprio sul più bello l'armata di Stannis invade il campo e sbaraglia i Bruti male addestrati, facendo parecchi prigionieri, in particolare uno.
Mance Rayder è il Re Oltre la Barriera, e come tale si rifiuta di inchinarsi e viene incatenato e portato al Castello Nero insieme a ciò che è rimasto dei suoi uomini. La scelta che gli impone Stannis è una: inchinati e riconoscimi come Re, oppure muori sacrificato al dio della luce.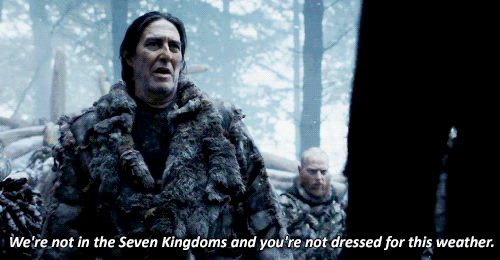 Integerrimo, tutto d'un pezzo, ottuso. Cosa sarebbe successo se Stannis avesse guardato il quadro d'insieme della sua storia?
Stannis Baratheon è un personaggio che fa parte di un'epoca passata, obsoleta a questo punto dei fatti di Game of Thrones. Ancora troppo legato alle storie del passato, Stannis non sembra in grado di riaggiornarsi, e comprendere che c'è molto di più in ballo che una semplice sedia. Non si è chiesto neanche per un attimo che cosa spingesse i Bruti in massa a voler oltrepassare la Barriera. Non ha voluto ascoltare le parole sagge di un re molto più valoroso di qualunque altro al di qua della Barriera.
Stannis non ha ascoltato, non ha voluto comprendere, e se fosse stato questo il suo ultimo errore?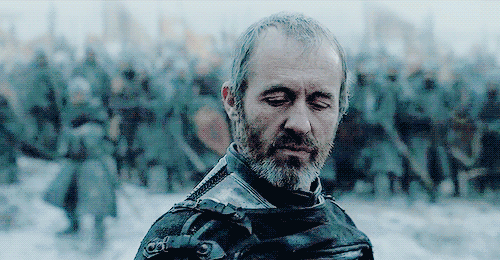 Diversamente da Stannis, Jon Snow ha capito, ha compreso e ha guardato il quadro di insieme, e non solo dando credito al suo buon cuore, ma a qualcosa di molto più importante: il suo buon senso.
Permettere ai Bruti di oltrepassare la Barriera avrebbe significato portare dalla propria parte forti guerrieri, che si sarebbero sentiti in debito nei confronti di quel Re. Non si sarebbero forse inchinati, perché uomini liberi, ma si sarebbero alleati contro il nemico comune. E, particolare non da poco, avrebbe privato l'armata dei morti di un bel po' di zombie pronti a invadere i Sette Regni.
Un giusto Re non sarebbe dovuto essere in grado di arrivare a un compromesso in grado di salvare l'esistenza di tutto il suo regno?
Se Stannis Baratheon non avesse sacrificato al dio della luce Mance Rayder, ma con lui avesse stretto un'alleanza, cosa sarebbe accaduto?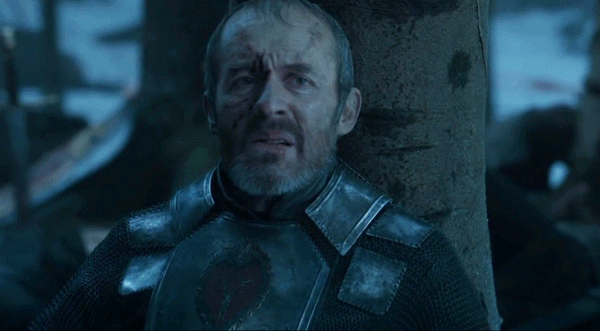 Questa è la scelta che distingue Stannis da Jon, questa è la chiave di volta della profezia di Melisandre. Nel momento in cui Stannis sacrifica Mance Rayder cambia le proprie sorti, cambia il suo destino e si rivela non essere il giusto re dei Sette Regni.
Rimanendo sordo al compromesso, sancisce definitivamente la propria condanna mettendo in moto una catena di eventi drammatici.
Se si fosse alleato con i Bruti, la sua armata sarebbe stata in grado di affrontare il gelo e la neve, non ci sarebbero state diserzioni e facilmente avrebbe potuto riconquistare Grande Inverno. Shireen non sarebbe stata sacrificata, i Baratheon, con la benedizione della famiglia Stark, avrebbero ottenuto il controllo del Nord, il più vasto regno di Westeros e, con l'appoggio dei Bruti, sarebbe stato il più potente aspirante al Trono di Spade.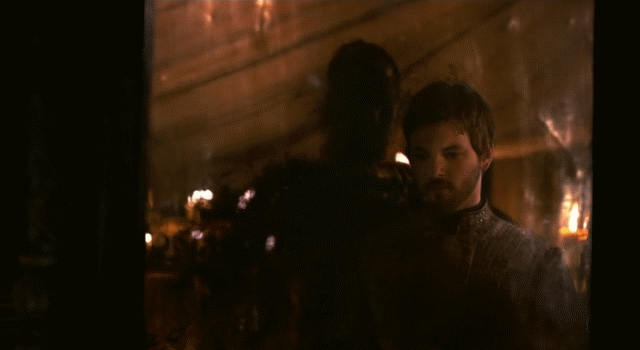 Ma c'è un piccolo particolare che getta un'ombra di dubbio su tutto questo discorso ipotetico: Brienne di Tarth avrebbe potuto mai infrangere il suo voto di uccidere Stannis Baratheon e di vendicare il suo re Renly?
Tre errori fondamentali caratterizzano la vicenda di Stannis, ma qual è quell'ultimo sbaglio che, se cambiato, avrebbe potuto mutare completamente le sorti della famiglia Baratheon?
In ogni modo la storia non va avanti con i se e con i ma, e c'è solo un Principe Promesso destinato a salvare i Sette Regni dalla Lunga Notte, e il suo sangue è frutto del ghiaccio e del fuoco.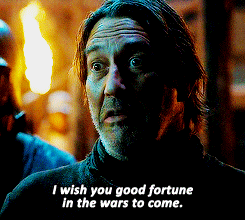 Quando l'Inverno arriverà,
Non sentirai alcun leone ruggire.
Nessun cervo pascolerà i campi, e nemmeno una rosa crescerà nei prati;
Non ci saranno serpenti nascosti nella sabbia.
I calamari congeleranno ovunque proveranno a nuotare, e i cadaveri essiccheranno sotto la neve.
Non ci saranno trote nei fiumi, né falchi in cielo.
Nemmeno il fuoco di drago ti riscalderà nei tuoi saloni:
Ci saranno solo i lupi, che ululeranno nella notte.

L'Inverno è arrivato.