Game of Thrones in sette anni è stata in grado di conquistarci cuore, anima e ossa. Ci ha trascinato attraverso le congetture più disparate, ci ha devastato con morti drammatiche di personaggi fondamentali. L'abbiamo odiata per le sue lunghe attese e i suoi giochi scorretti, eppure siamo ancora qui: dannati da una storia d'amore che sta volgendo al termine.
Molte di quelle folli teorie hanno trovato una risposta in queste ultime due stagioni, ma ce n'è ancora una avvolta dal mistero, probabilmente la più fondamentale di tutte.
"Negli antichi libri di Asshai sta scritto che verrà il giorno, dopo la lunga estate, in cui le stelle sanguineranno e il respiro gelido delle tenebre scenderà a incomberà sul mondo. In questa ora terribile, un guerriero estrarrà dal fuoco una spada fiammeggiante. Quella spada sarà la Portatrice di Luce, la Spada Rossa degli Eroi, e colui il quale la impugnerà sarà Azor Ahai reincarnato. E di fronte a lei le tenebre fuggiranno."
Ma chi diavolo è Azor Ahai?
Secondo la leggenda mai del tutto spiegata in Game of Thrones, Azor Ahai visse ad Asshai circa 8000 anni prima dello sbarco di Aegon Targaryen in Westeros. Si racconta che durante la Lunga Notte, Azor Ahai abbia sconfitto gli Estranei brandendo una spada Portatrice di Luce, la spada rossa degli Eroi.
Quando l'oscurità si estendeva per tutto il mondo, fu scelto un eroe perché riportasse la luce, ma era necessario che si forgiasse una spada degna dell'impresa. Così Azor Ahai lavorò 30 giorni e 30 notti, ma quando forgiò la spada nell'acqua essa si ruppe. L'eroe non si arrese. Lavorò per altri 50 giorni e 50 notti. La spada sembrava migliore, ma quando vi trafisse il cuore di un leone, la spada si frantumò nuovamente. Allora l'eroe capì. Continuò a forgiare la spada per altri 100 giorni e 100 notti e alla fine chiamò la sua amata.
Nissa Nissa era la donna della sua vita, tutto ciò che per lui era importante, tutto ciò per cui avrebbe voluto combattere. Lei comprese e si inginocchiò a lui, consapevole che quel sacrificio avrebbe permesso all'umanità di sopravvivere. Con gli occhi intrisi di lacrime e le mani tremanti, Azor Ahai affondò la spada nel cuore vivo della sua amata.
L'anima di Nissa Nissa abbracciò il metallo di quella spada e la Portatrice di Luce fu pronta.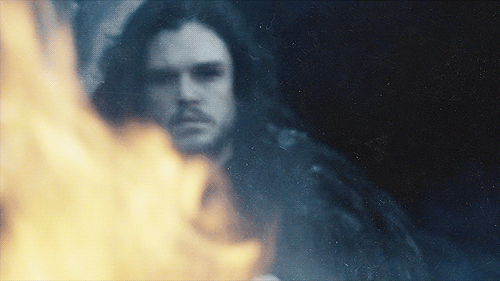 Stando a questa storia, la figura di Azor Ahai è profondamente connessa al concetto di amore e sacrificio. Il salvatore professato da Melisandre è un uomo che rinasce come eroe e attraverso il sacrifico e l'amore è in grado di salvare il mondo.
A Rhaegar Targaryen, prima che Game of Thrones avesse inizio, invece fu profetizzato di un altro celebre salvatore, uno in cui tutti i Valyriani avevano sempre creduto. Il Principe Promesso è esattamente l'analogo dell'Azor Ahai dei seguaci di R'Hllor se non per un piccolo particolare che trionfa chiaramente nei libri.
Il Principe che fu promesso sarebbe l'incarnazione di quell'ultimo degli eroi, che, secondo la nebulosa profezia fatta a Rhaegar, dovrebbe incarnarsi nelle tre teste del drago. Ovviamente in Game of Thrones è tutto ancora molto confuso, ma il principe Rhaegar sapeva che la sua progenie sarebbe stata destinata a qualcosa di molto più grande di lui, e forse sapeva anche che quell'erede dovesse essere l'incarnazione del ghiaccio e del fuoco, della morte e della vita.
Visto che ormai sono diventata un'appassionata degli Easter Egg (come vi ho raccontato qui), ho deciso ancora una volta di lanciarmi in una teoria che potrebbe essere tanto una forzatura (sebbene l'ultima volta io ci abbia perfettamente azzeccato come vi mostro in questo articolo), quanto un perfetto Easter Egg dello stesso George R.R. Martin che ci avrebbe preso in giro fin dal primo romanzo di Game of Thrones.
-Spoiler Sesta stagione di Game of Thrones in arrivo-
Quali furono le parole pronunciate da Lyanna in punto di morte consegnando il proprio figlio nelle mani del fratello?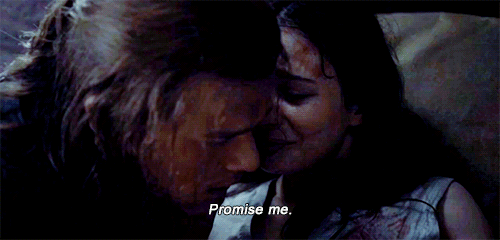 «Promettimi Ned, promettimi»
Ebbene, non è questo un principe che fu letteralmente promesso?
Forzatura o meno, conoscendo ormai a mena dito le dinamiche di Game of Thrones, sarebbe davvero così assurdo?
-Spoiler sulla Settima stagione di Game of Thrones in arrivo-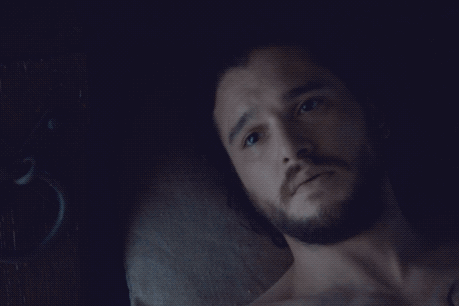 Se così fosse, oltretutto, potremmo anche giustificare il legame tra Jon e Daenerys.
Fin dal principio di Game of Thrones, i parallelismi tra i due sono stati eclatanti, tanto da farci sperare in un loro incontro fin dalla prima stagione. Ora l'incontro si è compiuto. Per quanto le critiche a riguardo siano innumerevoli, vorrei far notare che la loro unione non sia solo frutto di un fandom settennale, ma qualcosa di assolutamente inevitabile che si confà perfettamente alla struttura narrativa della vicenda.
Non mi piace la velocità con cui questa unione sia stata realizzata, ma Jon e Daenerys sono due parti di un unicum destinati a stare insieme da qualcosa di molto più grande di loro.
Le teorie su Azor Ahai si sono divise fin dal principio tra questi due personaggi per svariate ragioni, una fra tutte per il sacrificio della persona amata. Dany uccide Drogo soffocandolo per porre fine alle sue sofferenze, Jon provoca la morte di Ygritte (sebbene le modalità siano diverse tra libri e Serie Tv).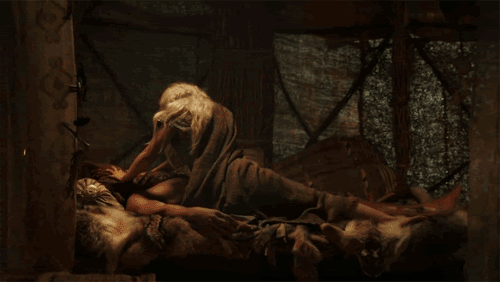 Quelli furono i loro primi amori, ma non gli ultimi.
Non sono né una pessimista né un'inguaribile romantica, ma credo di essere arrivata a una cinica consapevolezza.
Jon e Daenerys devono stare insieme, devono amarsi, e devono sacrificarsi per la salvezza della vita a Westeros.
Non sarà un finale alla Mulino Bianco perché questo non è il loro destino. Perché questo è Game of Thrones, dopotutto.
Forse abbiamo già visto Lungo Artiglio forgiarsi nell'acqua. Forse affonderà nel cuore pulsante di un "Leone" all'inizio della prossima stagione di Game of Thrones per cui l'attesa già pare snervante. Tuttavia sarà solo dopo aver trafitto il cuore della persona amata che diverrà la fantomatica Spada di Luce in grado di vincere la Lunga Notte definitivamente.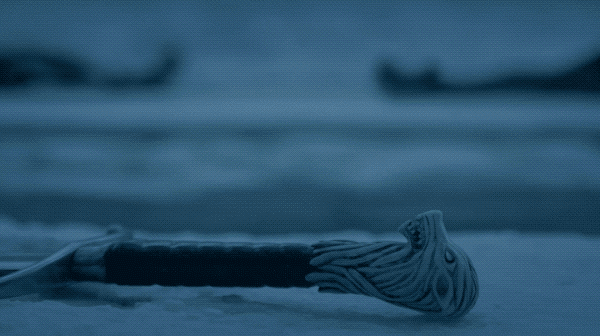 Tutte le profezie più criptiche di Game of Thrones convergono proprio su questa misteriosa figura. La strega rossa pregava di aver visioni di Azor Ahai e l'unica cosa che vedeva era soltanto "snow". Abbiamo visto Daenerys attraversare una sala del trono coperta di neve o cenere, superare la barriera e arrivare a una tenda con Drogo e Rhaego ad aspettarla. Sappiamo che il Principe Promesso debba risorgere tra il fumo e il sale quando le stelle sanguineranno e sappiamo che in lui suona la Canzone del Ghiaccio e del Fuoco.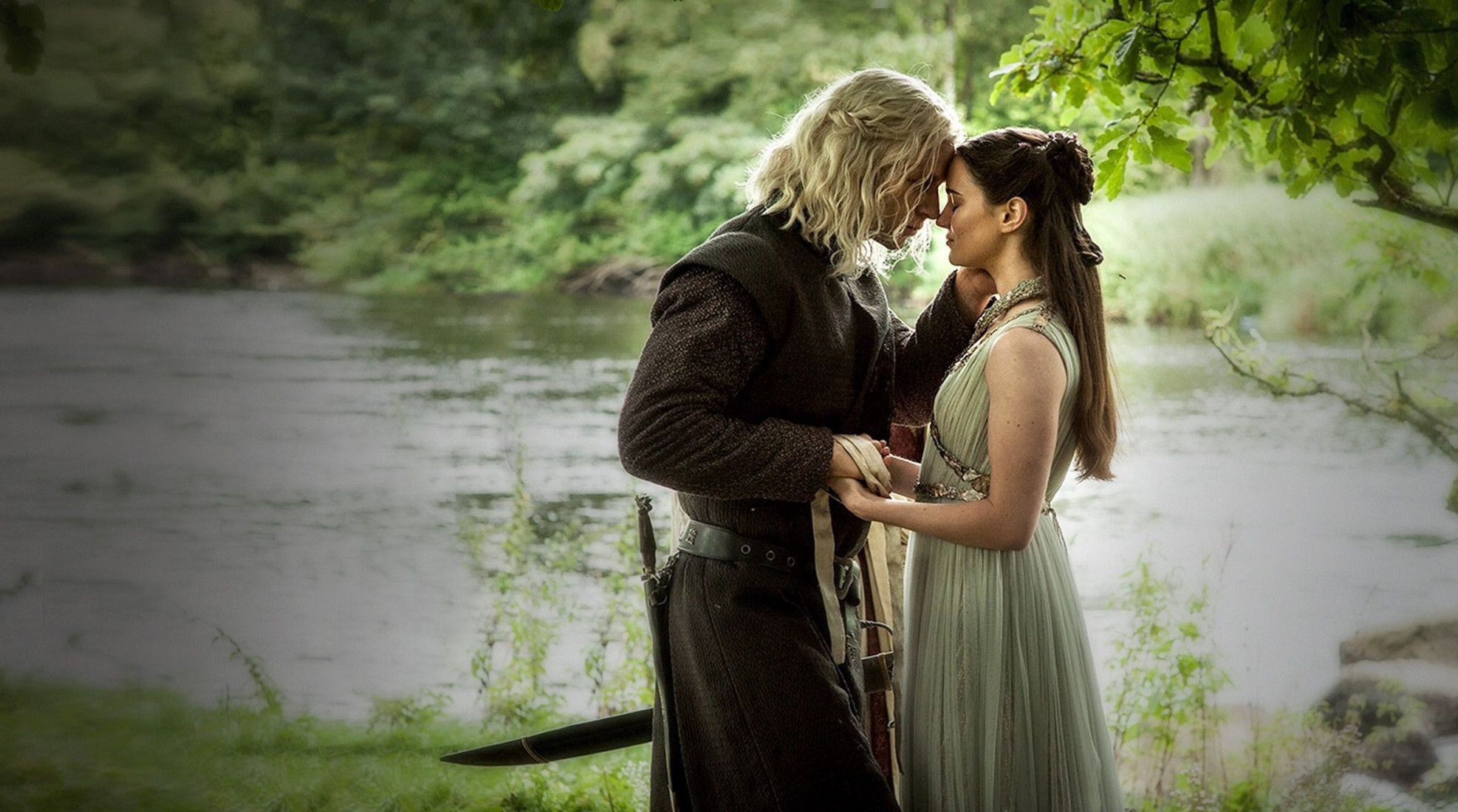 Forse è tutto troppo ovvio per essere Game of Thrones, ma è innegabile che ci troviamo davanti a una perfetta concatenazione di eventi a cui solo il tempo potrà dare una risposta certa.
Di candidati al ruolo di questa figura ce ne sono molti, a partire da Daenerys e Jon, fino al Mastino passando addirittura per Jaime Lannister e Beric Dondarrion. Tuttavia è troppo presto per lanciarsi in frettolose risposte, se non una.
Chiunque sia il Principe Promesso, il suo destino è legato imprescindibilmente all'amore e alla morte e in essa la vita potrà trionfare.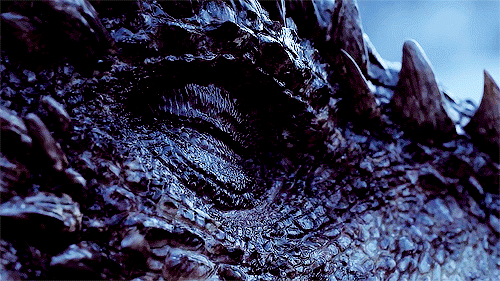 Game of Thrones è finito. La Barriera è caduta. E questo è solo il principio.
Passate anche dagli amici di Game of Thrones ITALIA, Game Of Thrones fans page -ITA- e L'immane disgusto di Varys nei confronti dell'umanità, Jon Snow the bastard Italia