Varys: Quando ti immagini seduto là sopra come ti vedi? La corona ti si addice? Tutti i Lord e le Lady sorridono e si inchinano a te dopo che ti hanno deriso per anni?
Baelish: Sarà dura per loro sorridere e inchinarsi senza la testa.
Varys: Uomo ambizioso senza principi morali. Non scommetterei contro di te.
Baelish: Tu cosa faresti, amico mio, se stessi seduto là sopra?
Varys: Sono uno dei pochi uomini di questa città che non aspira a divenire re.
Baelish: Sei uno dei pochi uomini della città che non è un uomo.
Varys: Oh, puoi fare di meglio…
Baelish: Quando ti castrarono presero anche il membro oltre ai testicoli? Sono curioso.
Varys: Davvero? Passi molto tempo a fantasticare su cosa c'è tra le mie gambe?
Baelish: Io immagino una fessura, come le donne. Ho ragione?
Varys: Mi lusinga essere nei pensieri di qualcuno.
Baelish: Dev'essere strano per te, persino dopo tanti anni. Un uomo proveniente da altre terre, disprezzato da molti, temuto da tutti.
Varys: Sono temuto? Ah, buono a sapersi. Tu passi notti insonni temendo la mia fessura?
Baelish: Ma tu vai avanti a bisbigliare nell'orecchio di un re e di quello successivo. Ti ammiro.
Varys: E io ammiro te, Lord Baelish. Il frutto di una casa minore con la capacità di farsi amici uomini potenti, e anche donne.
Baelish: Capacità che torna utile, giusto?
Varys: Dunque, eccoci qua. Con la nostra reciproca ammirazione e rispetto.
Baelish: Recitando il nostro ruolo.
Varys: A servizio di un nuovo re.
Baelish: Che regna a lungo.

Stagione 1, Episodio 10, Fuoco e sangue – Game of Thrones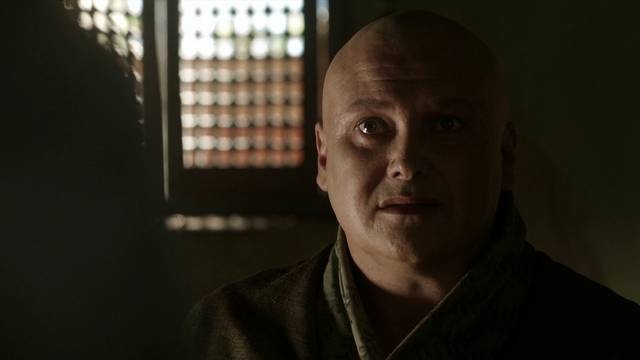 "Sei uno dei pochi uomini della città che non è un uomo": di questo parleremo. E del concetto stesso di "uomo".
L'ambientazione di Game of Thrones affonda le sue radici nella società feudale in cui diverse casate sono in guerra per il Trono. Niente di nuovo fino a qui. Il funzionamento di questo fantasy, che del fantasy ha giusto qualche tratto, si basa prevalentemente sulle regole di un certo tipo di civiltà: regole chiaramente maschili e maschiliste. Siamo in un medioevo fantastico: un mondo immaginario e immaginato, sì, ma che attinge alla storia passata dell'umanità.
In un meraviglioso podcast della serie Morgana di Michela Murgia sulle donne di Game of Thrones, la scrittrice mette in risalto le quattro principali figure femminili, la loro evoluzione, il loro rapporto con ciò di cui davvero parla Il Trono di Spade: il potere.
Analizzando i personaggi di Daenerys, Cersei, Sansa e Arya l'autrice evidenzia un punto focale: i personaggi maschili di Game of Thrones assolvono una funzione, molto spesso, meramente strumentale a quelli femminili (qui potete trovare un approfondimento sulle donne più forti della serie).
Moltissimi sono gli uomini evirati nella serie tv in questione: tutti gli immacolati, Varys, e, in corso d'opera, Theon Greyjoy. Ma non fermiamoci qui: sono altri i personaggi "mancanti" o che "perdono qualcosa" e rinascono a nuova vita, assumendo anche un nuovo ruolo narrativo.
Analizziamo i personaggi maschili e "positivi", anche se, considerando che Game of Thrones è un'opera tutt'altro che manichea, dovremmo dire "che nell'ultima parte della serie sono prevalentemente positivi". Essi sono fisicamente mancanti.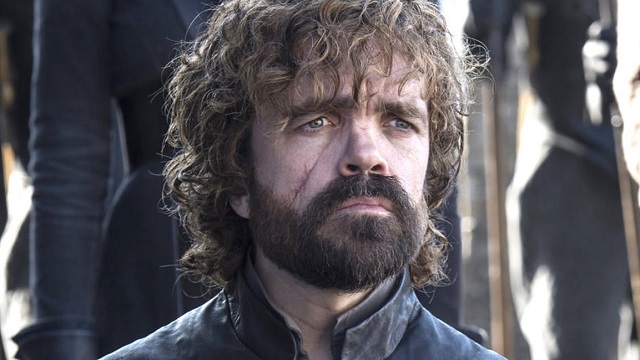 Tyrion, chiamato anche Mezzo Uomo, ha bisogno di poche spiegazioni. Uno dei, se non IL, personaggio migliore dell'intera opera: saggio, furbo, intelligente, risoluto, vizioso. Lui porta su di sè la marca stessa del discorso che stiamo affrontando: è un uomo che spesso non viene trattato come tale per via della sua patologia. Ha rapporti con le donne, soprattutto se è pagante, ma la prospettiva di un amore onesto gli viene sottratta prima dalla messinscena del padre e poi dalla donna che pensava lo corrispondesse. Fidato consigliere e ottimo amico, Tyrion è stato il braccio destro di quasi tutte le donne principali della serie e un personaggio fondamentale nei confronti dell'unica che lo rifiuta fino alla fine: sua sorella. Tyrion è indubbiamente uno dei personaggi più importanti e narrativamente fondamentali di tutta la storia del Trono.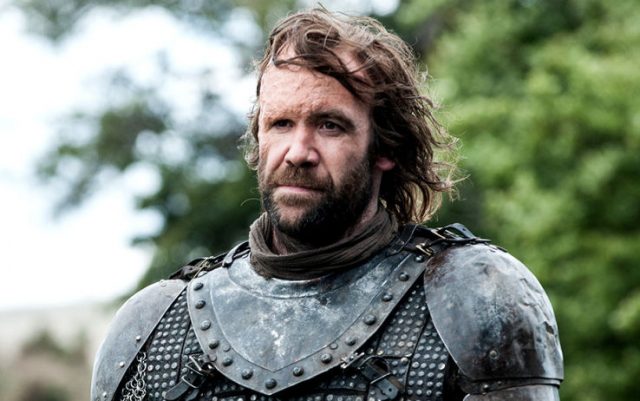 Sandor Clegane, detto il Mastino, un duro, uno di quelli che non ti viene voglia di rispondergli alzando troppo la voce, ma alla fine uno dal cuore d'oro. Fatto a suo modo, "tagliato con l'ascia" si direbbe dalle mie parti, ma comunque un buono. Sicuramente quella di Clegane è una fisicità molto virile, ma ciò che balza subito all'occhio, fino a sovrastare la sua possenza, è la cicatrice. Un'ustione che sembra non smettere mai di bruciargli, invisibile, sul lato destro del volto. Gli manca addirittura l'orecchio, solo il foro acustico rimane. Clegane è gigantesco, virile, ma non è attraente. La sua non è una virilità fisicamente negata o socialmente derisa (come quella di Tyrion), ma è un gigante terrorizzato dalla più piccola fiammellina. Supporto narrativo perfetto e spassoso per l'evoluzione di Arya, è indubbiamente un personaggio a tutto tondo.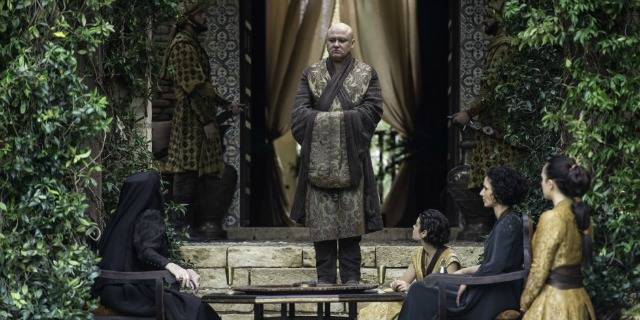 Varys: eunuco e Signore dei sussurri, l'onnisciente. La storia della sua evirazione è un momento di grande suggestione. Figlio di uno schiavo, il giovane Varys viene venduto a un mago che lo vuole usare per mettersi in comunicazione con qualche essere oscuro: per questo lo evira e getta il suo membro nel fuoco. Proprio in questo istante Varys diventa Varys. Un uomo così intelligente da saper trovare nella sua menomazione una spinta per risorgere e scalare socialmente fino a diventare il consigliere di molti re (e regine).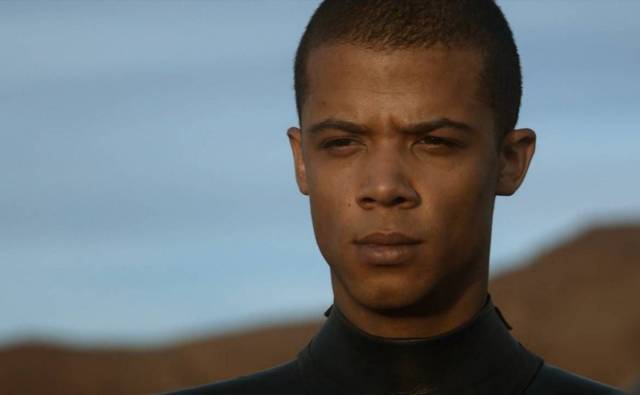 Tutti gli Immacolati, lo sappiamo bene, cono stati evirati. Sono eunuchi-soldati, molto più legati al senso del dovere e rigorosi moralmente: non saccheggiano e, chiaramente, non stuprano. Dietro al motivo della loro evirazione c'è il progetto di un controllo, di sottomissione, della creazione del soldato perfetto. Verme Grigio, che ha giurato fedeltà a Daenerys, è un uomo d'onore come se ne vedono pochi. Ma quel che di più bello ci ha regalato questo personaggio è l'amore delicato, timido, fuori dagli schemi con Missandei. Con questo personaggio si ridefinisce la visione letteralmente virile dell'amante.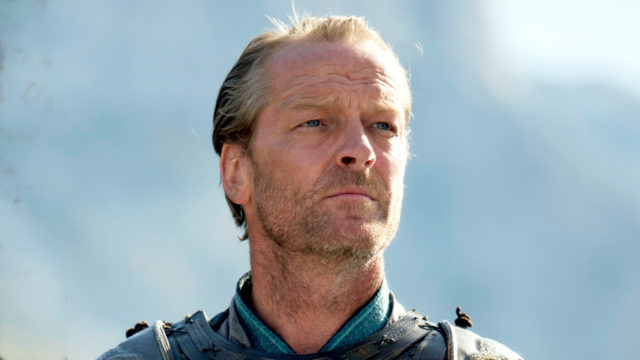 Jorah Mormont ha commesso diversi errori nella vita e, anche se la sua redenzione inizia prima, di certo il morbo grigio ha un enorme valore, almeno simbolico. Jorah, in qualche modo, cambia pelle. Ed è proprio cambiando pelle che può mostrare l'evidenza di essere un "uomo nuovo".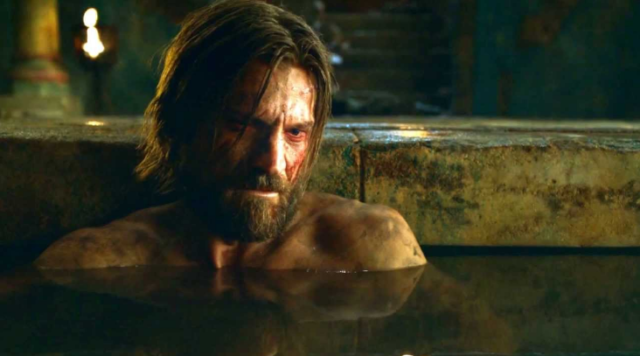 La storia di Jaime ci viene svelata poco a poco. La sua evoluzione è una delle più interessanti di Game of Thrones. Il bellissimo Jaime fa il salto nel momento in cui gli viene tagliata la mano. La nuova condizione di monco gli toglie una delle sue principali peculiarità, nonchè il suo più grande punto di forza. Lui, lo Sterminatore di re, il bello e spietato, non ha più la mano forte. Da questo momento in avanti c'è spazio per il vero Jaime, che deve reimparare a impugnare la spada e se stesso. Lì dove inizia la sua vulnerabilità, Jaime si mostra per quel che è davvero.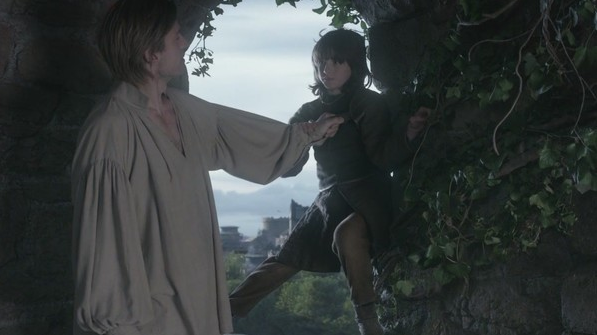 Al giovane Bran piace arrampicarsi e, a causa di questo, scopre quello che non deve sapere. La verità, qualche volta, fa fisicamente male. Jaime spinge il ragazzino giù da una torre e così Bran perde l'uso delle gambe. Ma il più piccolo degli Stark non è uno storpio indifeso, anzi. L'impossibilità di utilizzare le gambe gli permette di sviluppare le sue "ali" e diventare il corvo a tre occhi. La sua saggezza, il ruolo fondamentale che dovrà rivestire gli viene da quella caduta, che ridefinisce l'uomo che sarà.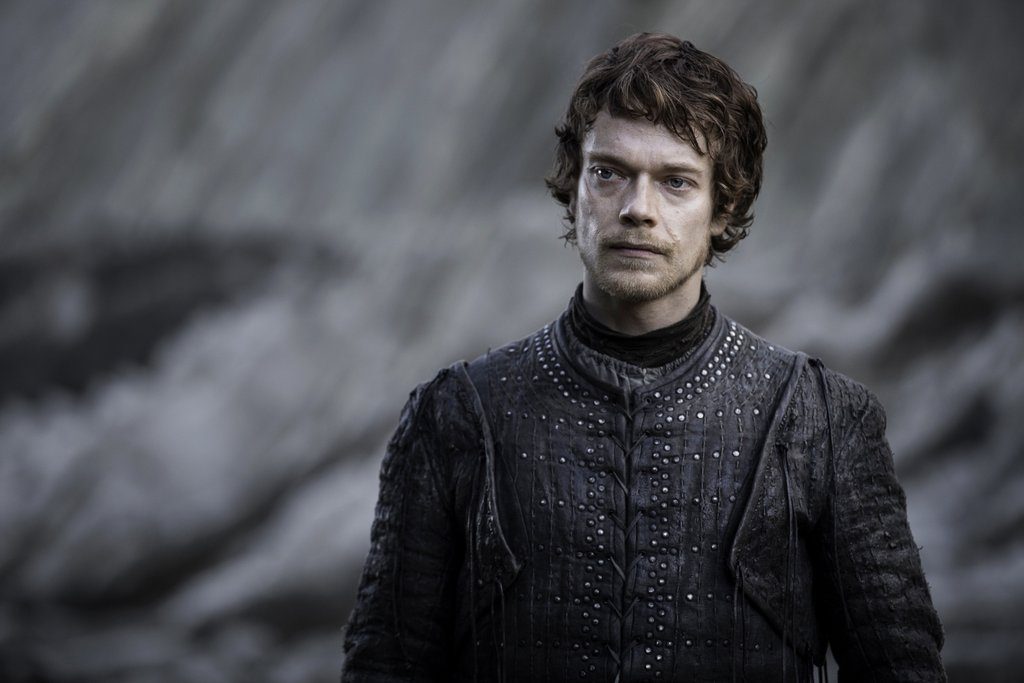 C'è un momento, durante la visione di Game of Thrones, in cui nessun personaggio ci è in odio quanto Theon Greyjoy. Difficile pensare a un modo per restituire un minimo di stima a un carattere tanto infimo. Ma se il contrappasso si chiama Ramsay Bolton, allora viene più facile perdonare le malefatte. L'evirazione di Theon è uno dei momenti anche scenicamente meno sopportabili della serie, e, come successo per gli altri personaggi citati, da qui Theon diventa un altro uomo. No, non il Reek soggiogato e scioccato dal suo sadico carnefice, ma un nuovo Theon più coraggioso, più onorevole e dunque, secondo l'accezione comune, più "virile" di prima.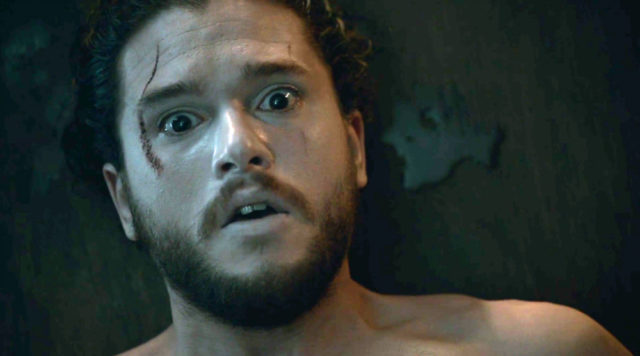 Ed eccoci finalmente a Jon Snow. A onor del vero, il bastardo di casa Stark è quello più inquadrato, quello con meno sfumature chiaroscurali. La trasformazione di Snow avviene in un altro senso: è quella del bambino che cresce. Quello che viene tolto a Jon è l'essenza stessa di Jon e di qualsiasi essere vivente: la Vita, appunto. E questo Jon toglie a Daenerys. In questa sottrazione di respiri si colora l'uomo che è Snow. Un uomo che è capace di antemporre il bene comune al suo. Jon è l'uomo dell'etica.
Game of Thrones toglie, esteticamente e concettualmente, qualcosa agli uomini che abitano la sua storia. Apparentemente i personaggi forti sono femminili, mentre i maschi sembrano defraudati della propria virilità. Ma la domanda che dobbiamo porci è un'altra. Si tratta di assenza di virilità o di una nuova concezione di essa?
Sarà forse che What is dead may never die (Ciò che è morto non muoia mai) – come dicono i Greyjoy? E allora è nella sottrazione, nell'assenza, che risiede l'essenza? Nell'evirazione – reale o figurata – che tutti questi personaggi divengono Uomini?
Il Trono di Spade ci ha permesso di aprire una finestra su un mondo altro che, come sempre accade con le opere artistiche, ci permette di comprendere meglio il nostro. Il concetto che abbiamo di "uomo" e "virilità" è contingente, intrinsecamente legato al tempo e alla parte del mondo che abitiamo, ma è bello che un'opera che attinge a piene mani a questa società ci insegni un modo nuovo – sovversivo – di intendere le cose.