Sta succedendo davvero. Nonostante sia passato più di un mese dalla messa in onda dell'ultima puntata di Game of Thrones e quasi 3 anni dalla fine delle riprese, adesso uno stuntman si fa avanti.
La vicenda è questa: uno stuntman che ha lavorato nelle riprese di Game of Thrones 8 vuole portare in tribunale la Fire & Blood Productions LTD.
Ma perchè?
Perchè sostiene che durante le riprese dell'episodio The Long Night, in cui c'è la famosa (quanto buia) battaglia tra i vivi e l'esercito dei non morti del Night King, si sia infortunato per una cattiva organizzazione del set.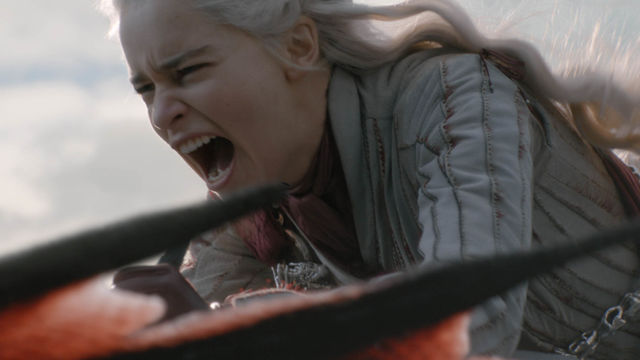 Andy Pilgrim, questo il nome dello stuntman, ha dichiarato di essere caduto durante la fase di riprese mentre era appeso ad una parete a quasi 5 metri di altezza.
Ovviamente la caduta non era programmata nel modo in cui si è svolta.
Secondo il quarantaduenne la struttura a cui era appeso avrebbe dovuto essere abbassata meccanicamente, invece che cadere senza controllo.
Questo "incidente", ha provocato la caduta dello stuntman e la conseguente rottura della caviglia.
Infortunio che ovviamente non permette ad uno del mestiere di poter lavorare fino alla guarigione.
Andy Pilgrim chiede alla Fire & Blood Productions LTD, per l'infortunio sul set, 254.000 dollari a titolo di risarcimento danni.
E, proprio come Cersei quando aspetta Daenerys sul balcone del castello a Kinglanding, l'avvocato della produzione ha prontamente risposto dichiarando:
L'infortunio è stato causato dal puro caso o dal non aver eseguito in modo corretto e non complicato la scena, non utilizzando le capacità e l'attenzione di uno stuntman ragionevolmente competente.
Speriamo solo che la conclusione non sia quella che è toccata a Cercei!
Secondo l'avvocato inoltre, Pilgrim ha continuato a lavorare per lo show dopo il fatto.