**QUESTO ARTICOLO CONTIENE SPOILER SU GAME OF THRONES 8**
Ormai ci siamo lasciati la Battaglia di Winterfell (terzo episodio di Game of Thrones 8) alle spalle. Coi i suoi pregi e i suoi difetti. Proprio su quest'ultimi si sono soffermati parecchi fan che non hanno gradito la puntata focalizzandosi su due punti in particolare: la giovane Arya che sconfigge il Re della Notte e la fotografia troppo scura. Le critiche sono arrivate ai piani alti della HBO che non ha mancato di fornire una replica su questo ultimo punto.
Il direttore della fotografia, Fabian Wagner, spiega il perché di questa scelta presa insieme al regista Miguel Sapochnik: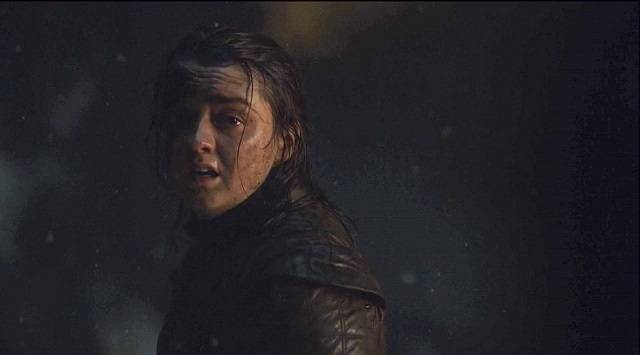 Buona parte del problema deriva dal fatto che il pubblico non sa come regolare bene il proprio televisore. Molte persone, inoltre, vedono la serie su piccoli iPad, cosa che non può in alcun modo rendere giustizia a una serie come questa. […] Dare un'altra luce all'episodio sarebbe stato sbagliato. Tutto ciò che volevamo che il pubblico vedesse, è lì.
Wagner, che ha anche girato le battaglie di "Hardhome" e "La Battaglia dei Bastardi", ha osservato che gli showrunner David Benioff e Dan Weiss volevano che il terzo episodio di Game of Thrones 8 fosse volutamente più scuro rispetto alle precedenti battaglie.
In effetti, chi ha visto la puntata ha potuto notare (o non notare a questo punto) il fatto che soprattutto nelle scene dove erano presenti i draghi la visuale era completamente sfocata. Il tutto reso, forse furbescamente, offuscato da una tempesta di neve causata dal Re della Notte. Ma dell'Inverno ormai poco ci importa perché la vera Battaglia è quella che vedremo nei prossimi episodi tra Cersei e il resto del mondo. Una guerra che si terrà nella soleggiata Approdo del Re. Il pericolo di non vedere nulla è scampato.
Forse.
L'appuntamento è fissato per il 5 maggio con il quarto episodio di Game of Thrones 8.