Attenzione: evitate la lettura se non volete imbattervi in spoiler sulla 6×03 di Game of Thrones.
Che cos'è un giuramento, se non la manifestazione della volontà di centrare un obiettivo? Se si parte da questo presupposto, si capisce presto che perseguire ortodossamente il percorso tracciato in partenza, perdendo di vista il punto d'arrivo, spesso porta ad un fallimento. Nel mondo cinico dei Sette Regni hanno senso solo i giuramenti che non tengono fede ai giuramenti. Il resto è uno sterile esercizio di stile.
Lo dimostra con forza "Oathbreaker", terzo episodio della sesta stagione di Game of Thrones, totalmente incentrato sul concetto di giuramento e della rottura di esso. Anche se si chiama in causa il vincolo ferreo tra la vita e la morte, in certi casi. Per ogni regola c'è l'eccezione che la infrange in mille pezzi e la ricostruisce carica di nuovi significati. Da Nord a Sud, da Est a Ovest, l'unica legge che vale è quella della sopravvivenza del più forte, quello più furbo.
La guardia di Jon Snow è terminata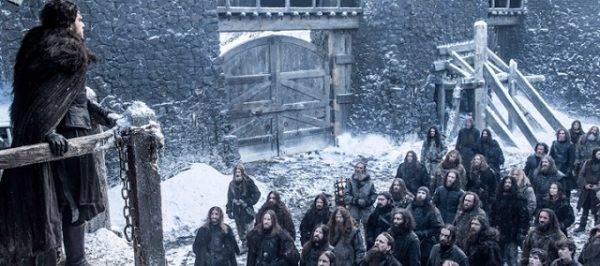 La prima pagina la conquista ancora il redivivo Jon Snow. Come avevamo sottolineato da tempo, la morte l'ha sciolto dal giuramento con i Guardiani della Notte e il figlio bastardo di Ned (ancora per quanto tempo?) ha colto l'occasione offertagli dal bonus vita per chiudere la propria guardia. Finisce un giuramento, segnato dal sangue di un tradimento indegno, ma l'obiettivo è sempre lo stesso: in bilico tra un passato da nobile a metà e da paladino del genere umano, Jon pensa ancora a fronteggiare l'Inverno in arrivo. Lo farà da lord di Winterfell? Staremo a vedere.
L'ultimo atto da Lord Comandante è l'impiccagione dei traditori. Tralasciando il fan service offerto col primo piano di Olly, la sequenza è sorprendentemente elegante. Alliser tiene fede ai principi dei Guardiani e il raggiungimento dell'obiettivo finale, perseguito con innato pragmatismo, viene vanificato solo da un'imprevedibile resurrezione. Nel gioco dei troni si vince, si perde e talvolta si ha una gran sfiga. Alliser, tuttavia, esce di scena con una dignità tale da farcelo quasi rimpiangere. Lo fa con naturalezza, un po' come Castello Nero nel riaccogliere un uomo morto e poi rinato. In questo (e solo in questo, nella 6×03) non mancano i buchi nell'acqua. Qualche passaggio intermedio in più, anche nell'accettazione dell'evento miracoloso da parte dello stesso Snow, sarebbe stato il benvenuto.
Un'altra vicenda, appena sfiorata, è quella dell'Azor Ahai. Sarà questo il futuro glorioso di Jon Snow? Melisandre ha ritrovato fiducia negli dei, mentre Tormund ci scherza sopra.
Ritorno al futuro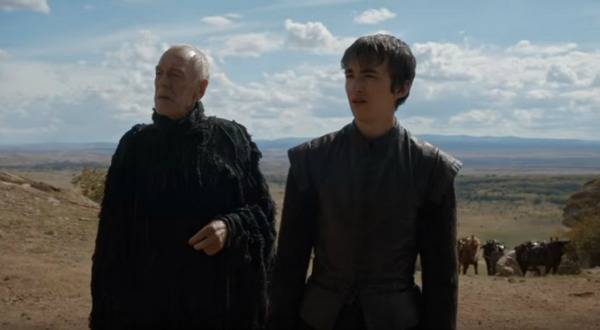 Dal futuro al passato, il passo può essere incredibilmente breve. E può esserlo anche da Castello Nero alla leggendaria Torre della Gioia, sempre nel segno di Jon Snow. Grazie all'addestramento di Bran con il Corvo dai Tre Occhi, la verità è sempre più vicina e ci darà una risposta definitiva sulla teoria R+L=J. Chi troverà il giovane Ned Stark all'interno della Torre? Solo l'amata Lyanna o anche un piccolo pargolo?
Intanto, però, è stato stupendo vedere in prima persona gli sviluppi di una pagina di storia fondamentale, lo sgretolamento di una leggenda che lascia spazio alla verità dei fatti e un nuovo scenario che potrebbe portare a esiti imprevedibili. Le ultime sequenze nella Joy Tower, infatti, lasciano intendere chiaramente che Bran potrebbe interagire con il passato e rimanere imprigionato nello stesso.
L'ultimo dialogo tra Bran e il Corvo (novello Doc o The Doctor, scegliete voi), sottolinea i rischi dell'interazione con un passato il cui inchiostro è ormai asciutto. Bran, bistrattato troppo spesso dagli sceneggiatori nelle prime quattro stagioni, si è trasformato in una figura centralissima nell'arco di due episodi. Il prossimo ritorno al futuro sarà atteso da tutti con trepidazione e grandissima curiosità.
Il futuro di Ramsay è sempre più in bilico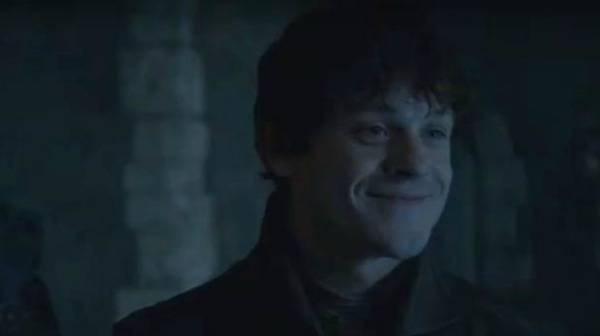 Un altro personaggio che nel corso delle stagioni ha conquistato sempre più spazio all'interno di Game of Thrones è Ramsay Bolton. In un articolo pubblicato qualche giorno fa avevamo sottolineato i rischi enormi che il figlio di Roose stava correndo in conseguenza di alcune scelte avventate, e i risultati iniziano a vedersi. La rete di alleanze dei Bolton, traballanti sotto l'egemonia del padre, rischiano di crollare con l'avvento del figlio.
Gli Umber, fedelissimi agli Stark, potrebbero aver bluffato nel presentare la presunta testa di Cagnaccio, metalupo di Rickon, e non hanno prestato giuramento formale, mentre i Karstark, sopratutto alla luce della decapitazione di Rickard da parte di Robb Stark, dovrebbero rivelarsi degli alleati fedeli. Gli unici, però. E c'è una guerra imponente alla porte. Ramsay riuscirà a fronteggiare l'ottima memoria del Nord e il peso mortifero di tutti i suoi errori politici? Probabilmente no, ma Game of Thrones sa essere incredibilmente imprevedibile.
Non chiamatela più Khaleesi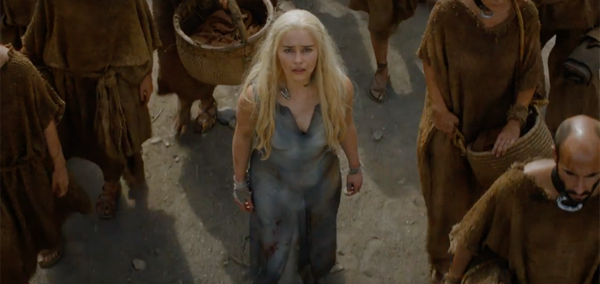 Imprevedibile, ma in alcuni casi terribilmente lento. È il caso di Daenerys, ancora in balia dei Dothraki e alle prese con un passato da rinnegare e un futuro da scrivere. La pazienza è la miglior virtù degli amanti di questa serie, però in certi casi si abusa dell'attestato di fiducia. L'unico punto forte dello spazio dedicato alla giovane Targaryen è l'organicità con la quale è inserita nel contesto dell'episodio, incentrata sul concetto dei giuramenti da rompere. Anche lei lo fa, e della Khaleesi di un tempo non resta altro che l'amore sincero provato per Khal Drogo. Ora come ora i Dothraki, popolo d'adozione di Daenerys, non sono altro che un impiccio che rallenta la sua storyline e ci lascia bramare una svolta definitiva che attendiamo dalla prima stagione. Tanto, troppo tempo. Persino se si aspetta una come lei.
Per fortuna c'è Tyrion. Il personaggio, nonostante sia intrappolato in una morsa narrativa, riesce sempre a regalare la battuta giusta e persino un sorriso, merce rara nel mondo di Game of Thrones. Il "gioco" con Verme Grigio e Missandei vale il prezzo del biglietto. Eppur qualcosa, lentamente, si muove. Tyrion e Varys capiscono ogni volta di più quanto sia difficile il passaggio tra la vecchia e la nuova era e saranno impegnati nella conservazione del regno di Daenerys, sempre più instabile. Saranno fondamentali in questo senso gli uccellini di Varys, potenziali uccellacci se finiscono nelle mani sbagliate (Qyburn docet). Ogni cinguetto è uno strumento di potere. Ogni cinguettio è di per sé una scalata verso il raggiungimento di un obiettivo. Oppure una conservazione dello stesso.
Caos calmo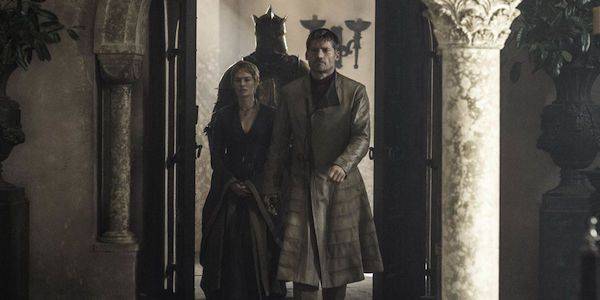 A proposito di uccellacci, uccellini e conservazione del potere, non si può non citare Cersei, sempre più immersa nel caos calmo dell'anarchica Approdo del Re. Non si capisce più nulla, e gli equilibri si infrangono in conseguenza di un bug di potere che persiste dalla morte di Tywin.
Chi comanda ad Approdo? Impossibile dare una risposta. Qualcuno potrebbe pensare ai Lannister, ma è difficile capire quali Lannister (Kevan e Cersei sono tutto, meno che una cosa sola). Qualcuno potrebbe pensare al re, e formalmente lo è. Peccato che il confronto di Tommen con l'Alto Passero si trasformi da una guerra dei mondi ad un improbabile lezione di catechismo nell'arco di poche battute.
Forse siamo arrivati ad una risposta: il re vale quanto un jolly a poker, certi Lannister flirtano con i Tyrell, altri li vorrebbero morti e intanto l'Alto Passero domina incontrastato. Per quanto tempo sarà così? Il caos è relativamente calmo, ma non potrà essere eterno. Un po' come un giuramento, e si ritorna così alla base di partenza.
C'è chi rinnega se stessa per ritrovare uno sguardo sul mondo e una nuova identità senza identità (Arya), chi sembra allontanarsi dalla promessa di matrimonio (Tommen), chi colpisce vilmente alle spalle per salvare un amico (Howland), chi è disposto a rimangiarsi una parola data in nome dell'amore (Sam), chi giura portando in dote la testa di un metalupo e probabilmente trama alle spalle del proprio Lord (i Karstark) e chi finisce la guardia e inizia una nuova vita. La vecchia vita, forse nata all'interno di una Torre e destinata alla mitologia. Può esistere un obiettivo più importante?
Antonio Casu 
Ringraziamo i nostri partner di  Game of Thrones – Italy, Game Of Thrones fans page -ITA- , Game of Thrones ITALIA , L'immane disgusto di Varys nei confronti dell'umanità. Team Sansa, Il trono di spade