Ormai da qualche tempo si è concluso un ciclo, è finita una storia, è calato il sipario su una delle opere televisive che ha cambiato totalmente la concezione di serie tv. Game of Thrones ha creato un mondo, ha creato un universo parallelo in cui attori, produttori, fan sfegatati e semplici spettatori sono insieme, mescolati in un grande calderone in cui non si riesce a distinguere chi sia chi. Proprio per questo, molti fan sono rimasti delusi dal finale o addirittura dall'intera stagione conclusiva di Game of Thrones. Perché? Molto dipende forse da quell'unione di cui parlavamo poco sopra, da quella commistione che fa pensare a milioni di fan di essere "colleghi" dei produttori, degli sceneggiatori e degli attori stessi.
Diciamo la verità: la stagione finale di Game of Thrones poteva essere realizzata meglio, ma il risultato ottenuto è comunque incredibile. Per quanto riguarda l'aspetto tecnico rasenta la perfezione. Regia e fotografia sono monumentali. Anche a livello attoriale le prestazioni di Kit Harington e compagni sono magistrali, basti pensare all'interpretazione del discorso alle truppe di Daenerys (qui parliamo del fatto che si è ispirata a Hitler). Cosa è mancato quindi alla serie tv HBO per essere perfetta? Molti fan addossano tutta la colpa ai due sceneggiatori di Game of Thrones: David Benioff e Daniel Brett Weis, meglio conosciuti come D&D.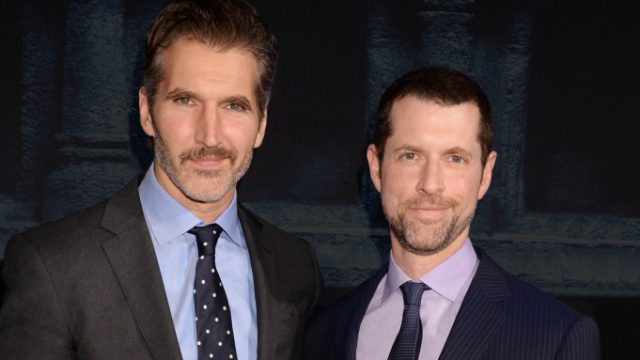 Davvero D&D hanno rovinato Game of Thrones?
La domanda da porsi sarebbe un'altra a nostro avviso: l'ottava stagione di Game of Thrones è così disastrosa? La bellezza è molto soggettiva e in una platea fatta di milioni di spettatori è facile imbattersi nella delusione di molti. Questo è dovuto al fatto che ogni singolo elemento che forma l'insieme dei milioni di fan ha un suo gusto, un suo pensiero critico. Prendiamo come esempio la petizione sottoscritta da tantissimi appassionati per far rifare la stagione finale. Quanti di loro la pensano allo stesso modo? Qualcuno vorrebbe Jon sul trono, altri Daenerys viva, altri Cersei distruggere le truppe di Immacolati e altri ancora avrebbero voluto il Night King regnare su uno stuolo di non morti.
La risposta viene da sola: non è possibile mettere d'accordo milioni di teste. Risulta quindi abbastanza complicato non deludere alcuni o altri. Detto questo ci sono da fare alcune considerazioni riguardo alla coppia di sceneggiatori di Game of Thrones. La prima è che forse hanno optato per un finale che puntasse a non deludere nessuno, una sorta di furbata dolce e simpatica in cui sul trono si siede uno impossibile da odiare. Contestare Bran sarebbe difficile. Forse è uno dei personaggi che si sono sviluppati meglio nel corso delle otto stagioni di Game of Thrones e per questo merita il potere. Questo sembra smentire la teoria della mandrakata simpatica, ma in realtà avvalora proprio la stessa: mettere a capo dei Sette Regni chi è incontestabile è forse troppo semplice.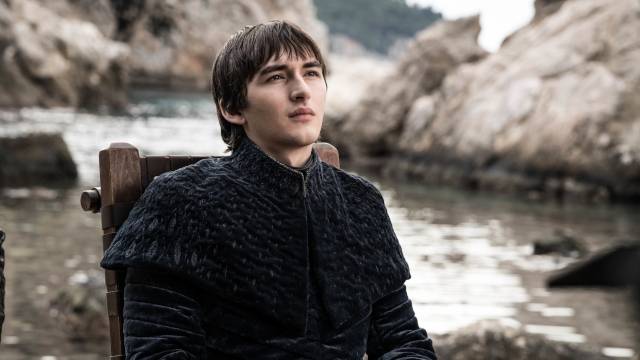 La sceneggiatura senza la guida dei libri è risultata un po' carente
In effetti, fino alla sesta stagione, Game of Thrones è stata una delle migliori serie mai apparse sul piccolo schermo. Non che dopo il gran finale non sia nell'Olimpo della serialità, ma se avesse mantenuto quegli standard qualitativi, recitativi e di sceneggiatura, nessuno avrebbe potuto controbattere al fatto che il prodotto HBO fosse la madre di tutte le serie. Cosa è andato storto quindi? Forse la sceneggiatura era più sicura e corposa perché nelle prime cinque stagioni D&D avevano come base i libri di Martin. Era quindi più semplice produrre idee e scrivere e dialoghi con un background come quello dell'autore cartaceo. Ripetiamo sempre: non che nella settima e ottava stagione abbiamo assistito a dialoghi da soap opera, ma la differenza si è vista.
Anche per quanto riguarda buchi di trama, salti temporali e trasferimenti lampo da una parte all'altra del continente, c'è qualcosa da dire. Molte scene, come quella di Bronn, Jaime e Tyrion, in cui il primo minaccia i Lannister di morte, sono fini a se stesse e sembrano non portare a nulla. Così come la perpetua staticità di Cersei, aggrappata per tutta l'ottava stagione a quella finestra, aggrappata all'altezza della sua torre d'avorio che è risultata una prigione attoriale per la bella Lena Headey (qui parliamo "musicalmente" della scena tra lei e Jaime). Pensiamo poi a quanto sia stato ingiusto l'esilio di Jon e a quanto ci abbia lasciato senza risposte la decisione di Arya. Ma perché è stato fatto tutto ciò? Davvero D&D sono gli artefici di questo disastro? Dite la verità, lettori, siete d'accordo nel definire così il finale di Game of Thrones e siete d'accordo nel definire disastrosi i due sceneggiatori.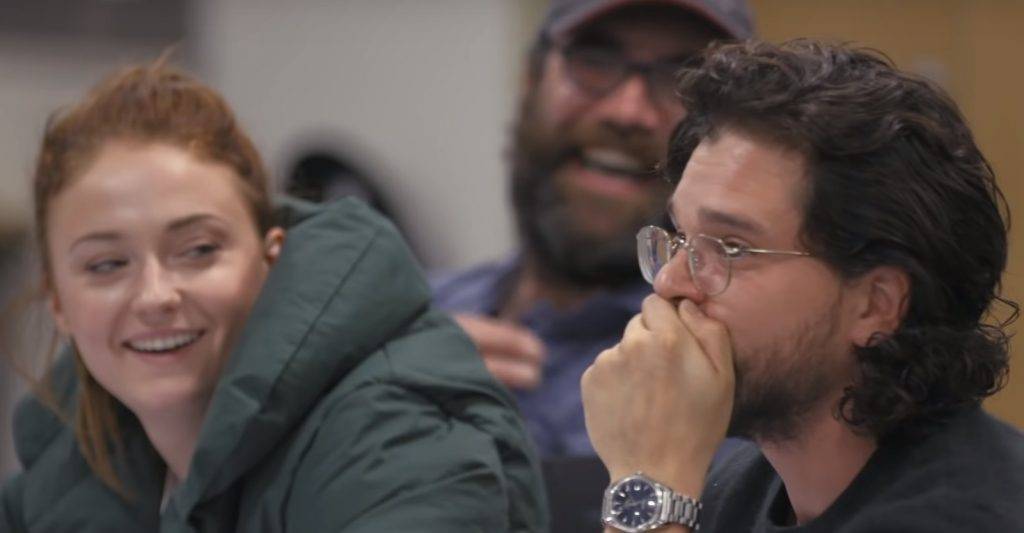 Ora però ripensate a quanto detto a inizio articolo
Siete caduti nel tranello del giudizio. Abbiamo provato a portarvici, cercando di criticare esageratamente Game of Thrones. Se riflettete bene vi accorgerete di quanto ognuno di noi riesce a essere influenzato dalle proprie emozioni e dai propri punti di vista. Rileggete il paragrafo sopra e poi tornate qui. La sesta stagione era già sprovvista di libri, la rinascita di Jon è frutto della mente di Weiss e Benioff. Jon non ha mai voluto il trono e ce lo ha sempre ripetuto. Quale posto migliore del Nord per ricominciare? Davvero ritenete la prova attoriale di Lena Headey statica? Davvero Arya non si merita di andare a esplorare nuovi mondi? Se converrete con almeno una di queste scelte dimostrerete che la tesi primaria è quella giusta: non è possibile mettere d'accordo milioni di persone.
Per questo, forse contestare D&D potrebbe risultare esagerato. Perché, anche se con errori e sviste fisiologiche, ci hanno dato la possibilità di sognare per anni.
C'è un vecchio detto che dice: chi sa fare fa, chi non sa fare insegna. Spesso sarebbe più opportuno essere allievi che insegnanti.