# #
Solo qualche giorno fa è stato rilasciato il teaser trailer dell'ottava e ultima stagione di Game of Thrones, in onda dal 14 aprile. Il breve video ha riportato i fan all'inizio della serie. Jon, Sansa e Arya si trovano nelle cripte della famiglia Stark a Grande Inverno. Nonostante i diversi dettagli presenti nel teaser (qui ne trovate un'analisi), è stata proprio questa precisa ambientazione a spingere diversi fan a sviluppare nuove teorie.
# #
Le cripte non possono essere un luogo casuale: che ruolo avranno nell'ottava e ultima stagione di Game of Thrones?
Le cripte di casa Stark hanno sempre avuto una certa importanza per la serie. Sono molto più grandi del castello, nascondono un'atmosfera misteriosa e antica in cui riposano diverse generazioni degli Stark. Diversi personaggi nei libri le hanno viste in sogno (Jon, Bran, Melisandre).
# #
Sono un luogo ricorrente sin dal primo episodio e non possono che essere essenziali per la conclusione della serie. Ecco quali sono le teorie che i fan hanno sviluppato relative al ruolo delle cripte nell'ottava stagione di Game of Thrones.
I DRAGHI A GRANDE INVERNO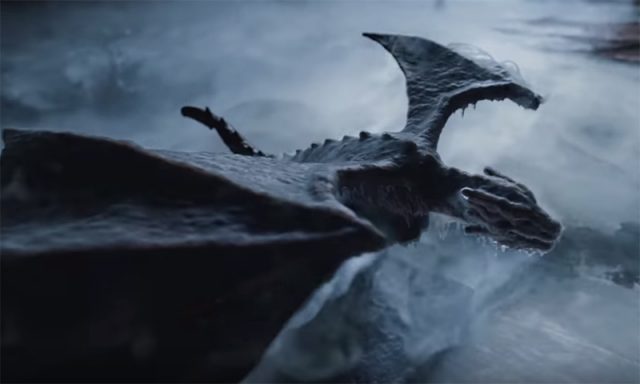 Potrebbe essere difficile da credere, ma sembra che ci siano delle prove dell'esistenza dei draghi a Grande Inverno. E il recente libro di George R.R. Martin, Fire and Blood, non ha fatto che rafforzare questa credenza: racconta infatti che secoli fa il drago Vermax ha lasciato alcune uova dentro le cripte.
A sostegno di questa teoria c'è anche il fatto che Grande Inverno è caratterizzata da una rara anomalia geografica: vi sono delle sorgenti calde che, secondo alcune leggende, vengono scaldate da un drago rinchiuso nelle cripte. Queste sorgenti sono anche in due altre località: Valyria, l'antica città dei Signori dei Draghi, e Roccia del Drago, luogo dei Targaryen. I grandi maestri credono che i draghi possano nascere solo vicino a queste sorgenti calde.