# #
Emilia Clarke, indiscussa protagonista di Game of Thrones nei panni di Daenerys Targaryen. Madre dei draghi, regina di Mereen, la non-bruciata e moltissime altre cose.
# #
Potremmo mai immaginare un'altra attrice nei suoi sontuosi panni?
Assolutamente no. Solo lei avrebbe potuto dare una simile caratterizzazione e un senso e un'anima a questo personaggio così importante.
E perché? È presto detto.
# #
1) L'altezza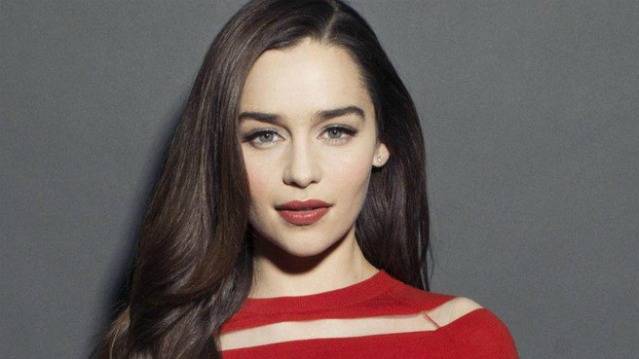 Non sto scherzando: Emilia Clarke ha dalla sua il fatto di non incontrare i comuni canoni  di bellezza classica hollywoodiana. Diciamolo senza tanti giri di parole: lei è bassissima, appena 157 cm. Ma quello che per molti potrebbe essere un punto a sfavore, per lei è una nota di merito. D'altronde si dice che "la botte piccola contiene il vino buono", giusto? Prima di tutto perché può girare scene d'amore con Kit Harington anche indossando un minimo di tacchi. Ma non solo, la sua statura bassa la rende credibile nei panni di Daenerys: apparentemente fragile ma in realtà fortissima, caparbia, indistruttibile.
Una ragazzina all'inizio sottomessa, spaventata, che ha subito di tutto, ma col passare del tempo è riuscita a conquistare fiducia in sé e un posto nel mondo. Anche in quello spietato di Game of Thrones.
Voglio dire, è uscita indenne da un incendio che ha sterminato i grandi capi Dothraki… c'è altro da aggiungere?