Questa non è di certo una classifica semplice da stilare!
Game of Thrones offre una quantità difficile persino da ricordare di personaggi perseguitati dalla sfortuna, tanto che sarà arduo incontrare il consenso di tutti i lettori, dovendo tirare fuori solo 5 nomi!
Premettendo che è già una bella impresa pensare a un solo personaggio di Game Of Thrones che sia riuscito ad arrivare tutto intero alla fine della serie senza passare almeno un brutto quarto d'ora in vita sua!
Tuttavia a noi di Hall of Series piacciono le classifiche impossibili (guardate pure questa) e quindi ecco quella dei 5 personaggi di Game of Thrones che meriterebbero abbracci a profusione e boccetti di antidepressivi grossi come secchi!
5) MARGAERY TYRELL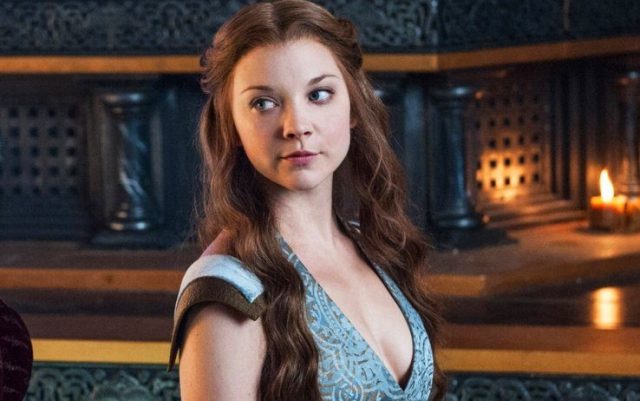 Ecco, in molti potrebbero già avere da ridire nel vedere la bellissima Margaery al quinto posto di questa deprimente classifica. Eppure pensateci!
Si sposa tre volte e per ben tre volte con un re, tutti bellocci tra l'altro (oddio no… magari Joffrey belloccio proprio no, con quello sguardo vitreo e il ghigno malefico di chi ti mette paura anche se ti dice che sei dimagrita!).
Tutti e tre fanno una brutta fine prima che lei possa finalmente godersi i suoi agi da regina reggente. Il fratello, l'unico insieme alla cazzutissima nonna per cui dimostri un sincero interesse, le viene rapito e traviato mentalmente da una setta di fanatici. Gli stessi che poi, in barba alla corona che porta, la sbatteranno in gatta buia con la sola compagnia di una suora gustosa come un nazista e della suocera Cersei, che si reca a farle visita in gattabuia solo per farle gnè gnè.
Quando finalmente viene liberata ed è pronta a vendicarsi, Cersei la fa saltare per aria con padre, fratello e pure mezza città antipatica.
4) VERME GRIGIO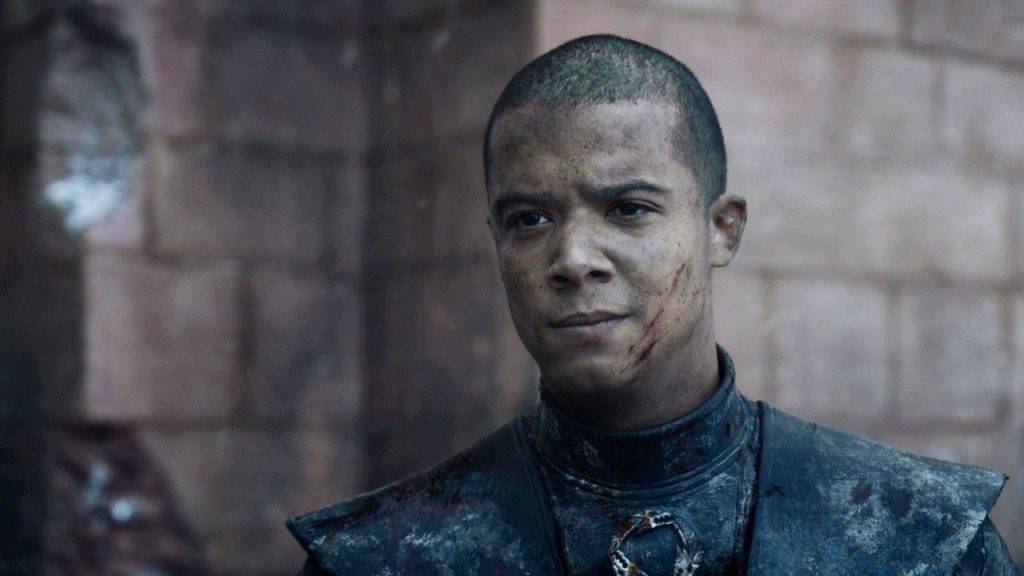 Che dire del povero Immacolato, seguace devoto della Madre dei Draghi? Il povero Verme Grigio, che già non è venuto al mondo protetto da un nome incoraggiante come Farfalla Dorata o Marmotta Morbidosa, affronta la sua vita come soldato e schiavo, mutilato dell'organo più prezioso che la natura gli abbia concesso.
Pensate che se ne sarebbe andato in giro con quell'aria afflitta per tutta la serie se almeno si fosse goduto un po' la preziosa appendice? In più, quando finalmente trova una vera guida e il vero amore, sfiora per un soffio l'happy ending che però finisce con una ghigliottina spietata e un pugnale nel cuore a tradimento.
E anche se non le vedremo sulle schermo, le sfighe per Verme Grigio non sono finite, se volete deprimervi ancora un po' leggete qui.
3) SANSA STARK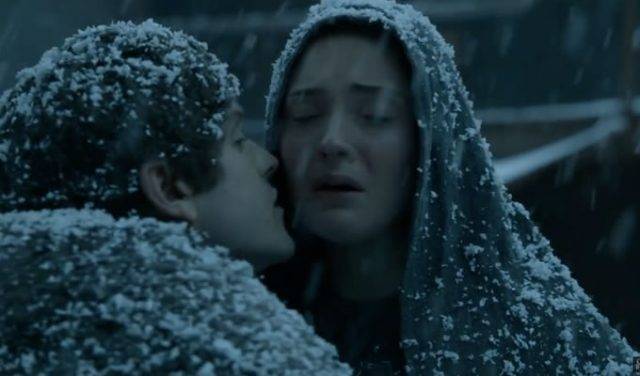 Non importa se alla fine dello show si è accaparrata il Nord e la corona, Sansa ha fatto una vita infame come poche per sette stagioni!
Il peggio del peggio dello show l'ha visto tutto lei e i peggiori sociopatici dei Sette Regni si sono divertiti parecchio a renderle la vita un inferno. Famiglia divisa e dimezzata da brutali e ingiuste uccisioni, una sorella killer anaffettiva e un fratellastro/cugino che ha fatto mezzo sorriso in otto stagioni.
Un ex marito ricco che non le passa neanche gli alimenti e una zia psicopatica allatta tredicenni che le fa pagare le gelosie della madre morta.
Ma che vita infame povera Sansa!
2) THEON GREYJOY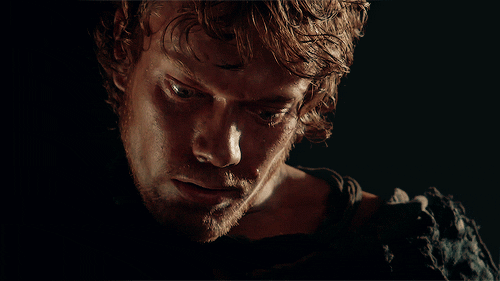 Theon Greyjoy ci ha messo solo due stagioni per farsi odiare ferocemente da noi (Robb Stark. Io non dimentico!). Tanto che, quando il poveraccio finì tra le grinfie di Ramsay Bolton, abbiamo pensato che gli autori avessero inserito un elemento del tutto nuovo nelle linee narrative dello show: il karma.
Poi abbiamo conosciuto meglio Ramsay e abbiamo capito che siamo stati troppo frettolosi e prevenuti nel giudicare Theon.
Dopo altre cinque stagioni di profondissima tortura psicologica non abbiamo potuto non iniziare a provare un po' di empatia per il povero Rick e quando poi lo abbiamo visto salvare Sansa e infine immolarsi per salvare Pisolino Stark dallo spaventoso Night King, abbiamo alzato le mani e perdonato quel poveraccio. Ripensando con nostalgia a quando si vantava delle sue prodezze sessuali nei migliori bordelli della prima stagione.
1) JON SNOW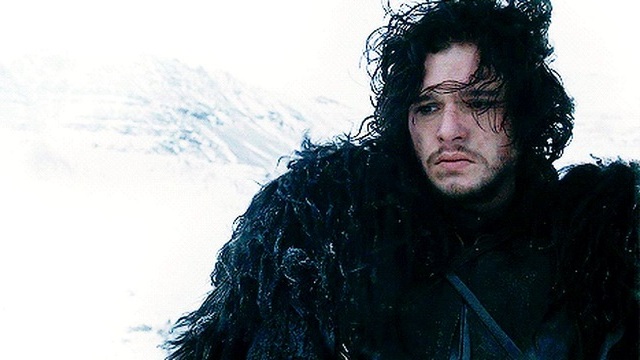 Come non potremmo assegnare a questo poveraccio almeno questo trono?
I sorrisi di Jon Snow in otto stagioni si contano senza fatica con le dita di una mano (come le sue gioie tra l'altro). Con lui non si sa davvero da dove partire!
La famiglia è davvero un casino ad esempio. Per buona parte della sua vita, vive come la macchia brutta sul muro da tenere ben nascosta in casa quando arrivano gli amici a cena. L'amore? Si innamora solo di donne che prima lo sberleffano perché non arriva al chilo e poi gli muoiono male tra le braccia, la prima accidentalmente, la seconda proprio per colpa sua.
Beffa delle beffe? Potrebbe diventare l'eroe di tutti quelli che sognano di essere adottati per poi scoprire in realtà di essere ricchi da fare vergogna e svoltare così una vita insoddisfacente e faticosa.
E invece no!
Perché altrimenti come ci finisce al primo posto di questa classifica? Finisce in esilio nel posto più triste dei Sette Regni a svolgere una mansione che neanche ha più senso fare. Il resto della famiglia invece viene incoronata o decide di vivere il resto della sua vita in vacanza.
Dai Jon! Game of Thrones è finalmente finita!