Game of Thrones è una serie tv che verrà sicuramente ricordata negli anni a venire. Che poi il ricordo sia positivo o negativo, questo resta chiaramente a discrezione dello spettatore.
Gli autori hanno fatto la loro parte, in maniera più o meno corretta, e io per prima mi aspettavo un finale di serie ben diverso da quello che mi sono trovata a vedere. Dopo tre settimane ancora mi sta qui, vorrà pur dire qualcosa.
In ogni caso, anche ai fan più attenti può essere sfuggita una teoria interessante, che molti lettori della saga letteraria avranno già considerato: quella relativa al destino di Verme Grigio.
Facciamo un breve passo indietro. Con il finale della serie tv vediamo tutti (o quasi) concludere la loro vita felici e beati, se non sono morti. In questo frangente persino gli Immacolati sembrano sereni, data la partenza per Naath sotto la guida di Verme Grigio.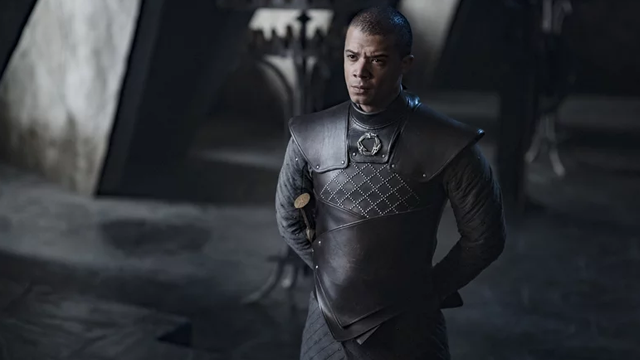 Siamo anche consapevoli che la scelta di Naath come destinazione non è casuale: Verme Grigio vuole tenere vivo il ricordo della sua amata Missandei trasferendosi con i compagni nella sua terra d'origine, come anticipato nella seconda puntata di questa stagione di Game of Thrones.
Quello che forse non si sa è che, secondo ciò che viene narrato nella saga di Martin, le terre dei Naathi non sono poi così ospitali come viene fatto credere. Anzi, sembrerebbero essere estremamente pericolose per gli stranieri.
Esisterebbe infatti, o almeno così narra Maestro Ebrose nei libri, la cosiddetta "febbre delle farfalle", che sarebbe caratterizzata da un primo stato appunto febbrile, seguito da spasmi dolorosi e danze folli. Alla fine di tutto, si comincerebbe a sudare sangue e la pelle si staccherebbe dalle ossa.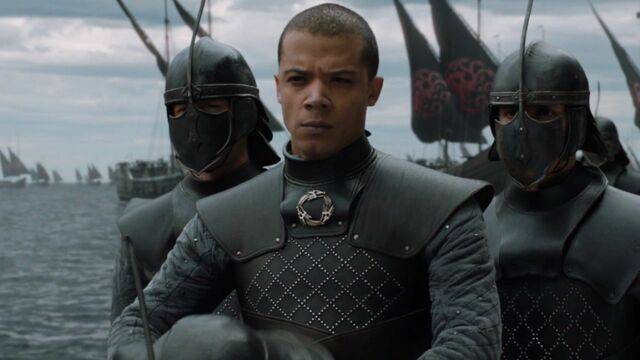 Insomma, non esattamente uno scenario allegro, né tanto meno una morte indolore. Questo tipo di febbre, inoltre, colpisce solo gli stranieri, mentre i Naathi vengono lasciati totalmente incolumi.
Questo dettaglio, di cui chiaramente non si è parlato nel corso della serie tv, non è sfuggito ai lettori di Game of Thrones, che hanno provveduto a farlo notare tramite Twitter.
C'è da dire che, in tutto il telefilm, moltissimi dettagli sulle terre straniere sono state tralasciate, probabilmente per problemi di tempo e necessità di accorciare il tutto. A noi però resteranno comunque moltissimi dubbi.
Ora infatti la mia domanda è: Missandei era al corrente di ciò che accadeva nella sua terra natia?