Game of Thrones è sicuramente una di quelle serie tv che non hanno bisogno di presentazioni. Che la si ami alla follia o che invece non rientri nei nostri gusti di fruitori di serie tv, tutti abbiamo in qualche modo sentito parlare del suo grande potere mediatico. Fin dalla prima messa in onda nell'aprile 2011, la perla HBO tratta dai romanzi fantasy di George R. R. Martin ha raccolto grandi successi di pubblico e critica, facendo ampiamente parlare di sé (e costringendo alcuni a imitarla, fallendo miseramente come in questi 5 casi).
Sfortunatamente, però, qualcosa sembra essere andato storto nell'ultima stagione. Vuoi per la fretta di concludere la serie, vuoi perché la trama si era discostata troppo dalla linea narrativa iniziale di Martin, l'epilogo è stato etichettato da molti come un grande buco nell'acqua.
Sorvolando su tutto ciò che è andato storto nel finale di Game of Thrones, abbiamo stilato una lista di personaggi che secondo noi hanno subito delle drastiche involuzioni rispetto alla crescita che invece li ha contraddistinti nelle precedenti sette stagioni.
1) Arya Stark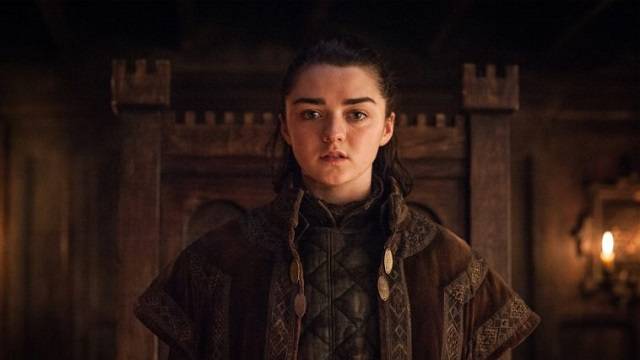 La figlia minore di Eddard e Catelyn Stark ci ha conquistati fin da subito con il suo temperamento ribelle. Per nulla incline a rivestire il ruolo della piccola lady, non ci sorprende scoprire il lato vendicativo di Arya e la sua grande capacità di adattamento.
A seguito della morte del padre avvenuta poco prima della fine della prima stagione di Game of Thrones, dopo varie e lunghe vicissitudini, la giovane lupa Stark deciderà per sempre di abbandonare la sua identità e diventare una guerriera senza faccia.
La vediamo allenarsi duramente e superare un'infinità di prove prima di decidere che no: lei è Arya Stark e sarebbe tornata indietro a cercare la sua famiglia. Ma l'addestramento nella Casa del Bianco e del Nero, tempio degli Uomini senza Volto, ha conferito alla ragazza delle capacità che tutti i fan fremevano di vedere.
Tutto ciò, però, è andato a farsi benedire quando gli showrunner di Game of Thrones hanno deciso che il destino di Arya doveva essere quello di debellare Westeros dalla minaccia degli Estranei.
Questa scelta non solo è in contrasto con lo sviluppo del personaggio, ma vanifica del tutto il suo duro allenamento. Il desiderio di vendetta aveva portato Arya a stilare una lista di persone da uccidere tra cui figuravano la regina Cersei, il boia del regno Ilyn Payne e il Mastino. Una serie di nomi di persone vive, in carne e ossa, la cui morte avrebbe portato a conclusione l'arco narrativo ideato per la nostra guerriera.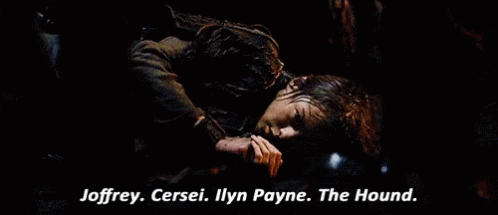 La scelta di trasformarla nell'eroina della Battaglia di Grande Inverno non ha una base concreta su cui appoggiarsi, e non può essere giustificata nemmeno se cerchiamo di convincerci che è stato possibile per lei compiere questo atto eroico grazie alle sue doti da Assassina Senza Volto.
Questo perché le sorprendenti capacità della più giovane delle figlie Stark non sono state minimamente mostrate durante lo scontro con il Re della Notte. Si sono limitati a farla volare dentro l'inquadratura, con uno stacco di scena anche abbastanza mediocre.
Dopo di ciò, la questione della lista di Arya non viene più toccata, le sue doti da assassina non vengono più mostrate, e sette lunghe stagioni di costruzione del personaggio sembrano oramai un ricordo lontano.