Nelle ultime ore i media americani hanno rilanciato una notizia che ha messo in apprensione i fan di Game of Thrones di tutto il mondo: Kit Harington è entrato in rehab per affrontare alcuni problemi personali.
La testata EW, ha confermato un'indiscrezione del New York Post secondo cui la star di Game of Thrones sia stata ricoverata "per lo stress e l'abuso di alcool".
L'attore di Game of Thrones è stato in un centro di salute del Connecticut per quasi un mese, entrando prima del finale trasmesso settimana scorsa.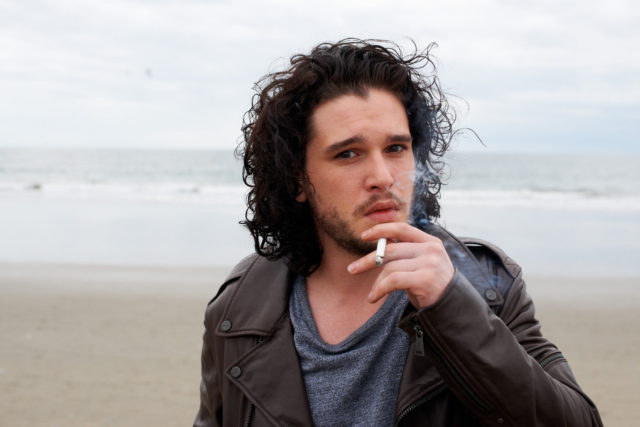 In una nota rilasciata dal suo portavoce emerge:
«Kit ha deciso di utilizzare questa pausa nel suo programma come un'opportunità per trascorrere un po 'di tempo in un centro benessere per lavorare su alcune questioni personali».
Secondo il Post, inoltre, «l'attore britannico è stato sottoposto a lavoro psicologico, praticando meditazione consapevole e terapia comportamentale cognitiva per combattere lo stress e gestire le emozioni negative presso la struttura, che costa oltre $ 120.000 al mese».
Un amico dell'attore ha infine aggiunto che la fine di Game of Thrones ha colpito davvero duramente Kit" e che sua moglie, Rose Leslie, "si sta dimostrando estremamente solidale" nei suoi confronti.
Il documentario The Last Watch è uscito domenica sera [SPOILER ALERT] e le immagini legate all'attore hanno fatto il giro del mondo.
Questo video in particolare mostra Kit Harington in lacrime quando ha appreso che il suo personaggio, Jon Snow, avrebbe ucciso Daenerys Targaryen.
L'attore d'altra parte aveva già ammesso come si sentisse "spezzato" dopo aver girato le sue scene finali come personaggio. Questo è quanto aveva dichiarato a Esquire:
«L'ultimo giorno di riprese, mi sentivo bene. . . Mi sentivo bene. . . Mi sentivo bene. . . Poi sono andato a fare i miei ultimi scatti e ho iniziato ad andare un po' in iperventilazione. Poi hanno chiamato "Wrap!" e mi sono spezzato. È stato questo assalto di sollievo e dolore a non poterlo fare di nuovo».