*Attenzione seguono spoiler della 8×04 di Game of Thrones.
Nel quarto episodio dell'ottava stagione di Game of Thrones ne sono successe tante di cose che ci hanno spezzato il cuore. I commoventi funerali degli eroi della Lunga Notte. L'inaspettata e orribile morte di Rhaegal, trafitto dalle lance giganti scoccate da Euron. L'esecuzione di Missandei per mano di una Cersei sempre più spietata. L'espressione di Verme Grigio alla morte della donna amata avvenuta sotto i suoi occhi impotenti (e no, non è una battuta). Eppure sembra che la scena madre di tutte le lacrime sia stata quella dell'addio tra Jon Snow e Spettro, o meglio, dell'addio unilaterale tra i due. Jon infatti sembra essersela svignata prima di dedicare al metalupo un'ultima carezza.
Dalle reazioni emerse sul web sembra che i fan di Game of Thrones non abbiano molto apprezzato la freddezza mostrata dall'ex Re del Nord verso il compagno di una vita. E non è mancata l'ironia in merito.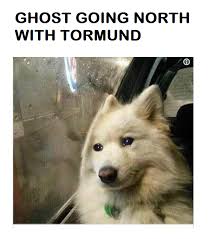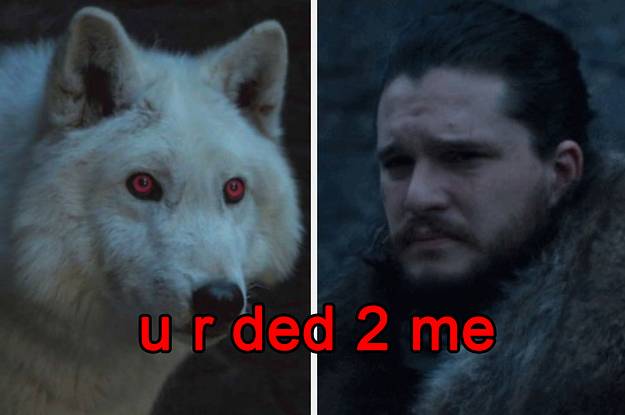 Se n'è parlato così tanto del mancato addio di Jon Snow a Spettro che il regista dell'episodio, David Nutter, è intervenuto in merito spiegandone le ragioni. Jon Snow non voleva scoppiare in lacrime? No. Jon temeva che Spettro lo sfondasse piuttosto che lasciarlo partire da solo? No. Per non insospettire la protezione animali? No. La verità è molto più semplice e realistica di quanto non si possa pensare: era finito il budget per la CGI. O per lo meno così potremmo semplificarla. Certo se spendi una decina di milioni a puntata per animare tre (due…ora uno) draghi non puoi non guardare al portafogli.
Nutter ha cercato di metterla su un piano diverso, più introspettivo.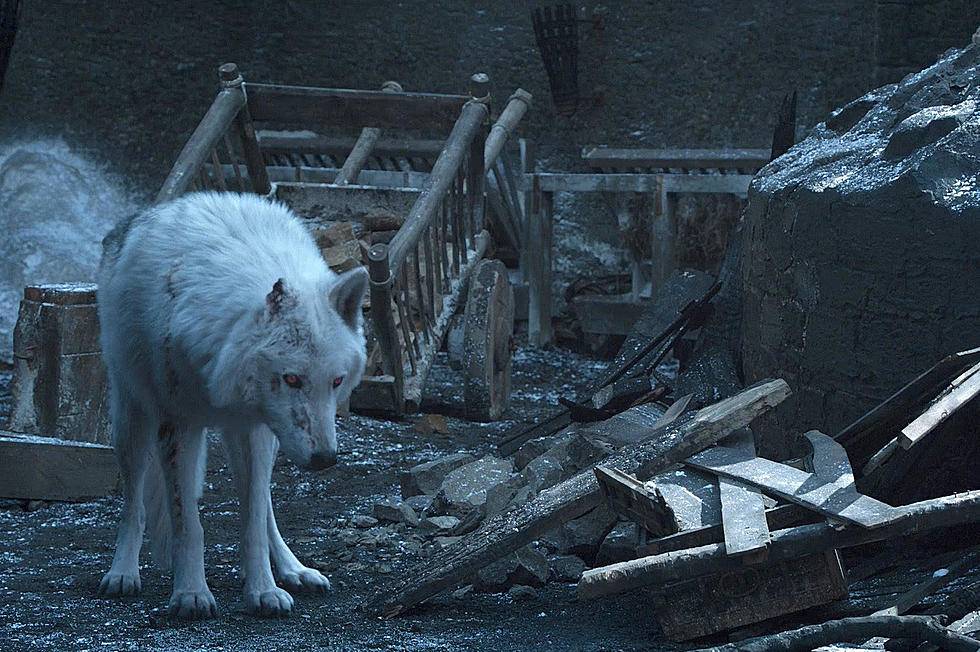 Keeping Ghost off to the side, I thought that played out better … Then [Jon] just walks off by himself, he turns to Ghost and has this moment with Ghost that I thought was very, very powerful.

Ho pensato che funzionasse meglio tenere fuori campo Spettro. Poi [Jon] se ne va da solo, si gira verso Ghost e ha questo momento con lui che ho pensato fosse molto, molto potente.
Questo è quanto ha dichiarato il regista all'Huffington Post. Si, accettabile, se solo non ci fsse stata la frase precedente, ovvero "Since the direwolves are kind of CG creations, we felt it best to keep it as simple as possible" . Traduzione: "ragà la CGI costa (il suo budget sarebbe ciò che mangiano i draghi insieme alle capre, per rispondere a Sansa). Si sono guardati da lontano dai, va bene così". Quindi ragazzi possiamo assolvere Jon Snow con formula piena.
Non è lui a esser più freddo dell'inverno portato dagli Estranei, ma la revisione conti della HBO, giunta sul set di Game of Thrones con le dita a forbice.
Certo se lo avessero detto prima prima avremmo potuto mandargli Sergio Vannucci, in prestito dalla Magnesia. Lui si che avrebbe trovato i soldi necessari senza farli finire tutti ar' gabbio. Magari tagliando qualche altra scena, tipo le lezioni di volo (utilissime) della 8×01 a Jon Snow. Lì sì che la spending review avrebbe avuto senso…