Questo articolo contiene spoiler su Game of Thrones 8!
Dal primo episodio di Game of Thrones… no, ricomincio. Dal primo libro delle Cronache del Ghiaccio e del Fuoco avevo sempre dato per scontato che la battaglia finale, la vera guerra, sarebbe stata tra il regno degli Uomini e quello degli Estranei. La Lunga Notte. La lotta ancestrale tra la vita e la morte. Questa battaglia si sarebbe protratta fino alle porte di Approdo del Re e solo la capacità umana di rinunciare ai propri singoli interessi personali in virtù di un bene comune superiore avrebbe permesso la vittoria. Mi sbagliavo.
La centralità del Trono di Spade in Game of Thrones è invalicabile. Eppure questa serie spesso ha saputo regalarci colpi di scena e capovolgimenti inaspettati. Dunque dopo aver assistito prima a La Lunga Notte e poi a L'ultimo degli Stark la vera e definitiva domanda può essere solo: "Chi vincerà il gioco del trono"?
"Al gioco del trono o si vince o si muore."
Le parole di Cersei sono le più indicate per avere una linea guida su questo argomento. D'altra parte ha sacrificato la sua intera vita a questo. Nessuno meglio di lei ne conosce le regole e le implicazioni.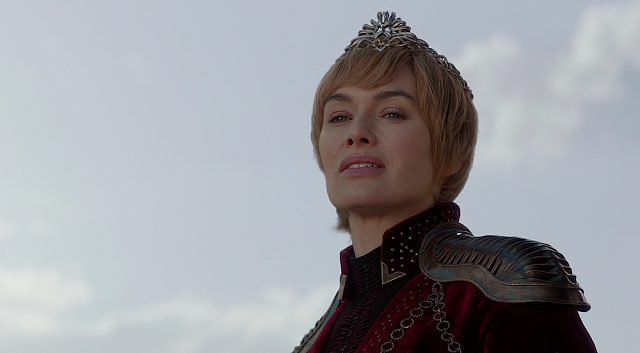 E proprio la storia di Game of Thrones ci mette di fronte a un ineluttabile fatto: Cersei non siederà sul Trono. Resta da capire chi sarà questa volta il Kingslayer, o meglio il Queen… I candidati sono tre: Jaime, per tradizione. Arya, per la sua lista. Bronn, perché se lo meriterebbe. Potrebbe anche sopravvivere, poco importa in questa sede. Non la vedo comunque seduta ancora sullo scranno più scomodo e ambito di Westeros.
Il problema di Cersei è che non ha più alcuna possibilità strategica. Può resistere per un certo tempo. Può farne cadere tanti con sé. Ma è tagliata fuori e senza alleati. E ha un figlio.
Jon e Daenerys. Il primo ne è di diritto l'erede. La seconda lo ambisce al punto di sacrificare, forse, la sua umanità per averlo. Sono i due candidati ideali, insieme o separati. Eppure sarebbe così banale e scontato da restarne delusi. Ci sono poi alcuni elementi avvenuti in Game of Thrones 8×04 che fanno sospettare destini diversi per i due (qui la nostra recensione).
Jon non lo vuole. Lo cederebbe all'amata. L'amata lo vuole (Jon, oltre al trono) a patto che non divulghi la notizia del suo essere il legittimo erede. Peccato che il "ti dico un segreto ma non lo dire a nessuno" abbia già creato una crepa profonda. Seppur ancora invisibile o quasi. Varys ha parlato apertamente sulla posizione che prenderà. Lo stesso ha fatto Tyrion che ha a cuore la salvezza della città e dei cittadini. Possiamo aspettarci quindi che la follia, tratto distintivo dei Targaryen, emerga sempre più in Daenerys. A questo punto vedo due sole strade possibili per lei.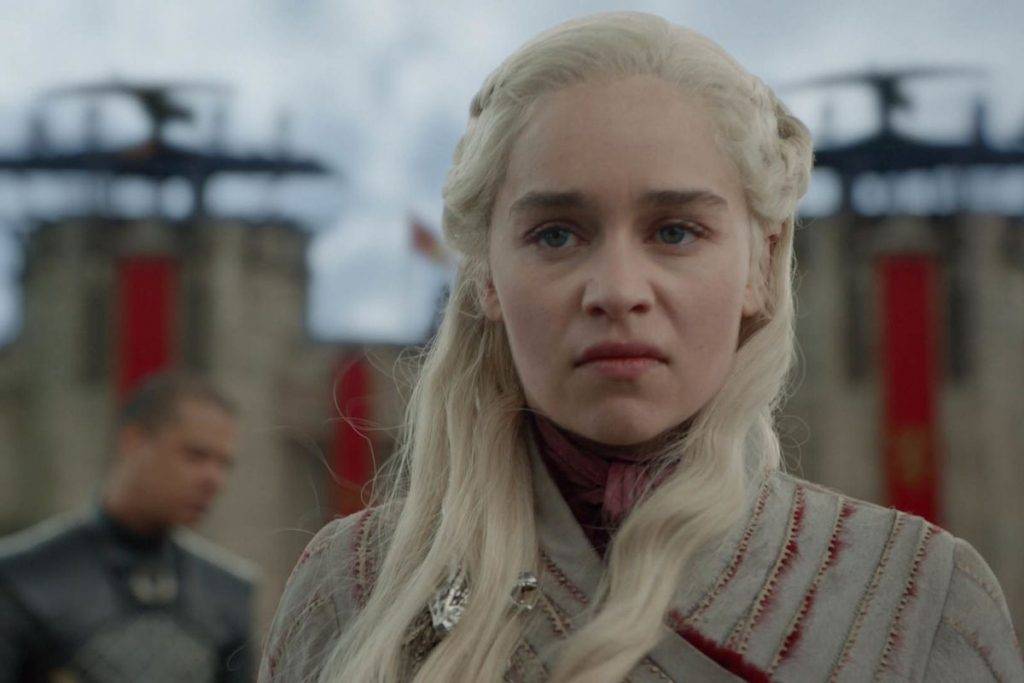 La prima è la morte. Per mano di chi è da vedere, ma la lista si è fatta incredibilmente più lunga. La seconda è che alla fine di tutto, dopo la vittoria, perché vittoria sarà, ceda il trono per restare con Jon. Quindi regnerà con Jon?
No, improbabile. Jon non vuole quel trono. L'ultimo episodio di Game of Thrones ci ha mostrato dialoghi davvero interessanti su cosa potrebbe succedergli. Il Nord è il suo destino. Il vero Nord, prendendo in prestito le parole di Tormund, scorre nelle sue vene. Sam e Spettro sono lì. La scena nella 8×02 ci ha mostrato quanto ameno possa essere come nido d'amore. E l'amore di Daenerys è tutto ciò che brama.
Ci fosse qualcun altro da poter mettere sul trono probabilmente lo cederebbe. E l'amore di Jon potrebbe essere l'unica salvezza alla follia latente della giovane Targaryen. Sempre che sopravviva, ovviamente.
Ebbene allora la domanda è: c'è qualcuno che potrebbe reclamare di diritto il Trono di Spade? O sia nelle condizioni di potercisi sedere senza scatenare nuove guerre? Sì, c'è. Stiamo parlando di un Targaryen. O meglio, di un possibile Targaryen. Che per tutta una serie di avvenimenti nel corso delle stagioni e soprattutto nell'ultima fanno nascere qualcosa in più di un sospetto. Sto parlando della profezia dei Tre Draghi.
Durante la visita alla Casa degli Eterni Daenerys ebbe alcune visioni. Tra queste vi fu quella in cui vide suo fratello Rhaegar conversare con la moglie Elia Martell a proposito del figlio Aegon e del suo ruolo di "Principe che fu promesso". Il fratello prosegue dicendo che ci deve essere ancora un altro figlio "perchè il drago ha tre teste". Ma poiché Elia non avrebbe potuto averne altri, annullerà il matrimonio per sposarsi in gran segreto con Lyanna Stark. Con lei arriverà il nostro Jon Snow. Ma cosa accadrebbe se le parole di Rhaegar non si riferissero direttamente ai suoi figli ma in generale agli eredi Targaryen? I suoi primi due figli in fondo sono stati brutalmente uccisi da La Montagna. Resterebbe solo Jon.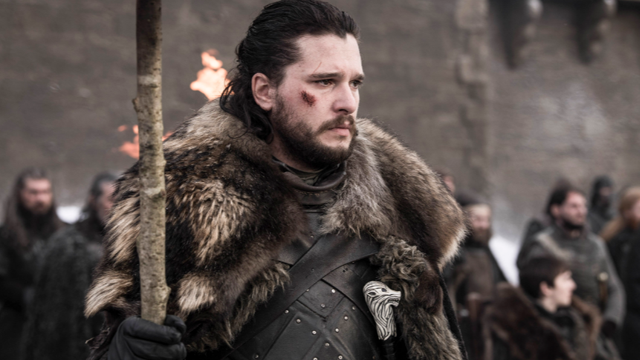 Considerando invece gli eredi, e la cripticità delle profezie, ecco aggiungersi una seconda testa del drago: Daenerys. E la terza? Qui la cosa si fa interessante. Ecco comparire il nome che potrebbe far saltare il banco: Tyrion Lannister.
Ufficialmente il Folletto è figlio di Tywin Lannister e di sua moglie Joanna. Ma se il vero padre fosse in realtà il Re Folle? L'irreprensibile ser Barristan Selmy, che faceva parte della guardia reale, disse che re Aerys desiderava Joanna. E si prese parecchie libertà durante la notte di nozze. Ovviamente questo avvenne anni prima la nascita di Tyrion, ma insinua il sospetto che Aerys avesse delle mire sulla moglie di Tywin e che forse non finirono li.
Questo spiegherebbe anche come il rapporto tra Tywin e Aerys si sia incrinato sempre più dallo sgarbo del re al matrimonio del suo Primo Cavaliere. Il re Folle infatti affermò, davanti a tutti, quanto fosse un peccato che il diritto della prima notte fosse stato abolito.
Inoltre abbiamo sentito più volte Tywin dire apertamente che Tyrion non fosse suo figlio. Ne Il Trono di Spade viene detto che Tywin odiasse il Folletto poiché la sua nascita causò la morte di Lady Joanna. Nei libri poi Tyrion ha i capelli biondo Targaryen. Non dorati come tipico dei Lannister e i suoi occhi sono di colori diversi, come spesso accadeva tra gli appartenenti alla famiglia reale. Il Folletto ha sempre mostrato una passione innata per i draghi, arrivando spesso a sognarli. Proprio come Daenerys , Rhaegar e gli altri Targaryen del passato.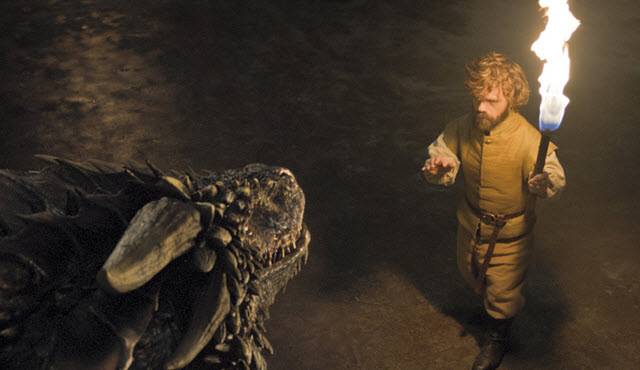 Altro elemento da considerare è la reazione dei draghi di Daenerys quando a Meereen, nonostante fossero affamati, si mostrarono tranquilli di fronte al nano. A questo punto è legittimo pensare che anche successivamente alle nozze di Tywin re Aerys abbia cercato di giacere con Joanna. E forse fu lo stesso lord di Castel Granito a porre fine alla vita della moglie resosi conto del tradimento. L'opportunità e il tentativo di salvare le apparenze, o forse l'intervento di qualcuno, hanno salvato la vita del Folletto. Ma per tutta la vita non ha mai accettato il frutto della sua vergogna. Tywin poi, quando il nano venne accusato dell'omicidio di re Joffrey, pur non avendo prove dirette, sembrava parteggiare per la condanna del figlio. Forse per legittimare dopo decenni la sua vendetta.
Nella scena della morte del Lord per mano dello stesso Tyrion la parola più ripetuta è "figlio" e il dialogo si conclude con un sibillino "tu non sei mio figlio".
La prima obiezione potrebbe essere su come scoprire questo legame. Facile rispondere: Bran. Il Corvo a Tre Occhi ha diversi momenti a Grande Inverno nei quali capiamo che sta parlando con Tyrion. Anche se non ne sappiamo il contenuto. Ma come gli dice nel loro ultimo incontro "io vivo nel passato". Anche la battuta di Sansa, seppur riferita a Jon, si sposa perfettamente con questa ipotesi "e se ci fosse qualcuno di migliore?". Riferendosi a un Targaryen sul trono.
La centralità del personaggio del Folletto nell'ultimo episodio, il suo dialogo con Varys, il rapporto con Sansa e la predisposizione di Dorne a sottomettersi ai Targaryen potrebbero essere gli elementi più forti a sostegno della bontà di vederlo sul Trono di Spade. Non bisogna poi dimenticare che Tyrion, in compagnia di ser Jorah, è stato l'unico personaggio principale a visitare, restandone ammaliato, l'antica città di Valyria, sede ancestrale e distrutta dell'antica casata dei Targaryen. In ultimo, non meno importante, è l'innato rispetto e devozione che Daenerys suscita in lui. Lo sguardo che Tyrion ha dopo la notte tra lei e Jon può essere certo inteso come gelosia, ma forse è qualcosa di ancora più profondo. Qualcosa di sangue.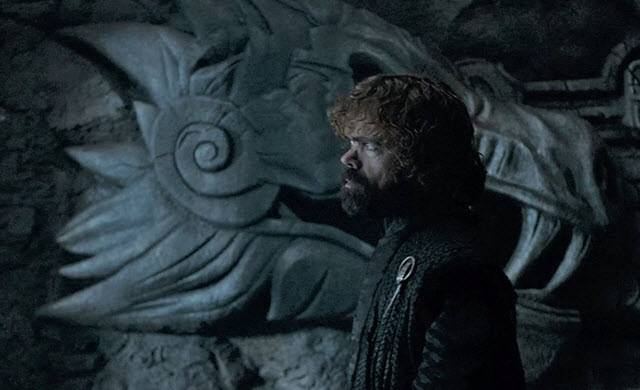 Tyrion sarebbe la soluzione ideale per riappacificare Westeros. E concludere dignitosamente Game of Thrones.
Sarebbe in grado di garantire sia il legame che l'indipendenza del Nord, grazie al matrimonio con Sansa. Può tenere sotto controllo Castel Granito, magari con il figlio illegittimo che Jaime potrebbe avere con Brienne nel caso, probabile, di morte del fratello. Alto Giardino a Bronn o a chi per lui. Dorne si piegherà, come sempre ha fatto, a un Targaryen. Anche Varys potrebbe considerarlo la scelta migliore per il Regno. Nelle immagini in anteprima del quinto episodio poi (qui potete vederlo) si vede un inquadratura di Tyrion a Roccia del Drago con un enorme testa di drago alle spalle scolpita nella roccia.
L'unico che potrebbe opporsi, alla fine, è solo lo stesso Martin. Nel caso volesse tenere questa opzione per i suoi libri. Ma ormai manca davvero poco per scoprirlo. Dracarys.
Enrico Maccani