Ambiziosa, scaltra, affascinante, Margaery Tyrell ha dimostrato di essere pronta a tutto pur di raggiungere la tanto agognata corona. Matrimoni combinati, astuti magheggi e una spiccata tendenza all'arte della manipolazione, l'hanno resa uno dei personaggi più spregiudicati di Game of Thrones (è passato un po' di tempo dal series finale ma c'è ancora tanto che forse non sapete).
E se da un lato è inevitabile ammirarne la determinazione, lo zelo, l'intelligenza, doti di cui più volte si è fregiata nella lunga e complicata corsa verso l'obiettivo, dall'altro la sua tendenza ad assoggettare qualunque cosa al potere, sentimenti compresi, non la rende un personaggio così semplice da apprezzare e per cui valga davvero la pena prendere le parti.
Sono state tante, troppe, le scelte che l'hanno portata a sacrificare valori e principi sull'altare della cupidigia. E che l'hanno spinta a macchiarsi di infamie mica di poco conto. Persino nei confronti di persone a cui, teoricamente, pareva legarla un briciolo di affetto o di minima considerazione. Abbiamo provato a selezionarne dieci, giusto per dare una vaga idea a chi non ce l'avesse e qualche motivo in più per validare la propria opinione (e sentirsi nel giusto) a chi, invece, di Game of Thrones non si è perso neppure un minuto.
1. Ha cercato di far sposare Sansa e Loras per una questione di pura strategia politica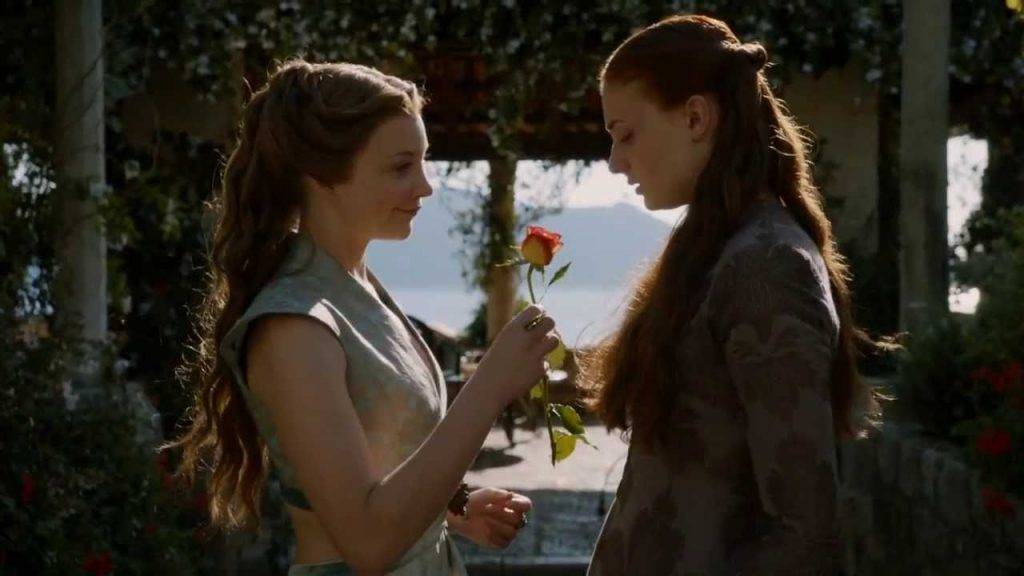 Pensando al matrimonio tra Sansa e Ramsay Bolton, quello con Loras Tyrell non sarebbe stato poi tutto questo scenario apocalittico. Il problema, però, è sempre stata l'intenzione malevola di Margaery, che non voleva mica fare un favore alla ragazza ma a se stessa, portando il Nord sotto il controllo della sua Casa. A Westeros, i matrimoni combinati per ragioni puramente politiche non sono certo una novità, quello che però, probabilmente, ha più stupito gli spettatori è stata la freddezza con cui la Tyrell abbia provato a convincere l'amica, già così fragile e insicura, a sposare il fratello soltanto per puro e semplice tornaconto.