Mancano poco più di 80 giorni per poterci togliere finalmente la più grande delle ansie: l'ottava e ultima stagione di Game of Thrones. È ormai ufficiale la data di uscita, che sarà il 14 aprile.
Uno dei dubbi che più ci tormenta riguarda il rapporto tra Jon e Daenerys. Li abbiamo lasciati alla fine della settima stagione affaccendati in mansioni politiche per trovare una strategia su come sconfiggere gli Estranei. O qualcosa di vagamente simile.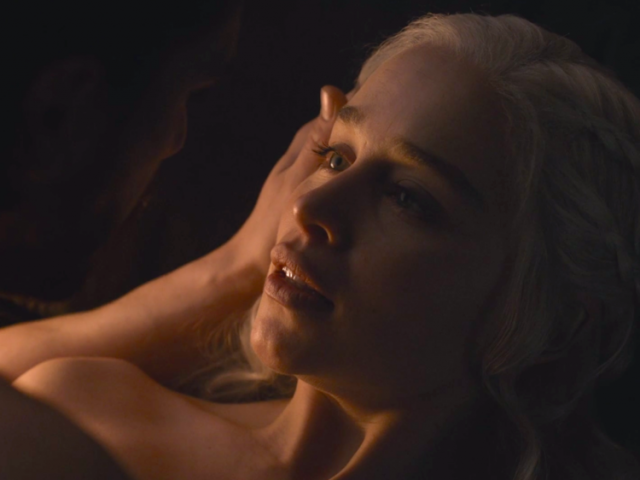 Proprio mentre i due approfondivano la loro conoscenza, noi approfondivamo la conoscenza sul passato del bastardo Snow. Sappiamo che Jon è il figlio di Lyanna Stark, sorella di Ned, e di Rhaegar Targaryen, fratello di Daenerys. In altre parole, qui abbiamo a che fare con un incesto tra zia e nipote.
In una recente intervista con Tv Insider, il cast e i produttori di Game of Thrones hanno discusso su questa relazione insolita, e su come verrà gestita nell'ottava stagione. Risponde il creatore della serie D. B. Weiss che dice: "Da un punto di vista drammatico, questo renderà le cose interessanti. Perché la storia non riguarda più chi sono i genitori di Jon, ma cosa succederà quando Jon lo scoprirà".
"Jon è uno che segue le regole, non sa mentire. Scoprire la verità su Dany sarà molto dura per lui" dice Kit Harington sul suo personaggio.
"Il sogno di una vita di Daenerys è sempre stato vendicare la sua famiglia e rivendicare il suo diritto a sedersi sul Trono di Spade" parla Emilia Clarke, che poi aggiunge: "Lei ama veramente Jon. Se scoprisse la verità sul suo titolo, le farebbe molto male".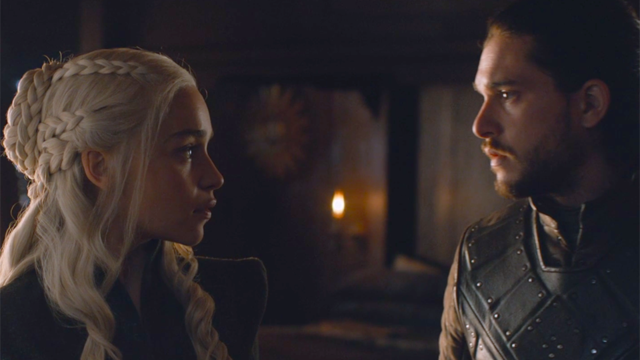 È Jon, dunque, il legittimo erede al trono. E questa notizia certo non farà piacere a Daenerys, anche se non dimentichiamo che ha a disposizione un esercito e (ormai) due draghi. Rivendicazione del trono a parte, il vero problema qui è che i due – ripetiamolo –  sono zia e nipote. Quando scopriranno la verità, cosa ne sarà della loro relazione? Come verrà considerata dalla gente? E le leggi di Approdo del Re?
Ricordiamo che a Westeros gli incesti sono illegali. Fortunatamente per loro, hanno alle spalle una generazione di Targaryen a "proteggerli". È infatti noto che in casa Targaryen gli incesti fossero molto comuni. Ma non basta questo. C'è un passaggio nel romanzo di George R.R. Martin Fuoco e Sangue in cui potremmo avere la risposta a questi dubbi. Lo scrittore ci sta dando un indizio chiaro su come si potranno difendere Jon e Daenerys dalle accuse nella prossima stagione. Parla septon Alfyn, sotto il comando del Re Jaehaerys Targaryen, e decreta che l'incesto è tranquillamente accettato nella famiglia dei draghi:
Un'unica divinità ci ha creati tutti, andali, valyriani e primi uomini ma non ci ha creati tutti uguali. Ha creato anche il leone e l'uro, entrambe nobili bestie, tuttavia conferendo a ciascuna doni diversi, e il leone non può vivere come l'uro, né l'uro come il leone. Per te, signore, giacere con tua sorella costituirebbe un grave peccato… ma tu non sei del sangue del drago, non più di quanto lo sia io. Ciò che fanno è semplicemente ciò che hanno sempre fatto, e non spetta a noi giudicarli.
George R.R. Martin lo dice chiaramente nel suo libro: I Targaryen erano diversi.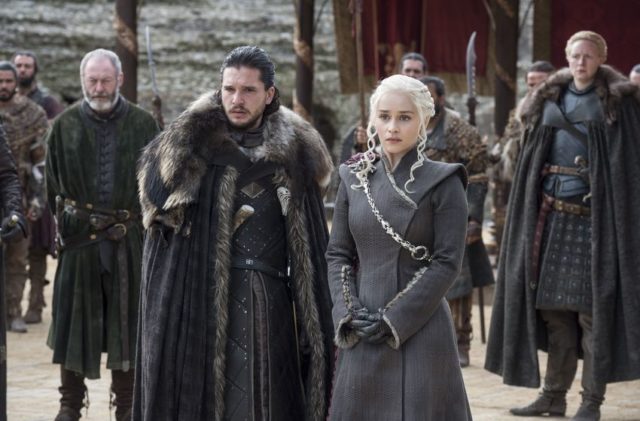 Dunque Jon e Daenerys hanno dalla loro parte la storia, questo pezzo di storia che concede loro la grazia di poter fare tutti gli incesti che vogliono, in quanto Targaryen. Sebbene questa situazione sia un argomento che potrebbe essere centrale nella nuova stagione di Game of Thrones, non dimentichiamoci che c'è un'orda di Estranei che ha distrutto la Barriera e si dirige verso Grande Inverno. E forse questo è leggermente più importante di dirimere questioni di letto.