Incredibile ma vero: sarà Iain Glen, il Jorah di Game of Thrones, a interpretare Bruce Wayne in Titans, la serie tv di DC Universe. Introdotto in un breve e terribile incubo nel finale di stagione, il personaggio di Batman era già destinato a entrare prepotentemente nell'universo di Titans, la serie tv targata Dc Universe e chiaramente prodotta negli Stati Uniti. Questa racconta le vicende dei giovani eroi capitanati da un Robin non più secondo violino, ma primo disilluso, in chiave sorprendentemente dark. Nella seconda stagione, che ha appena fatto il suo debutto oltreoceano e che arriverà molto presto anche in Italia grazie a Netflix, la figura di Batman, o meglio, di Bruce Wayne, viene introdotta senza remore, ma con un volto familiare. Ian Glen, e chi lo avrebbe mai detto.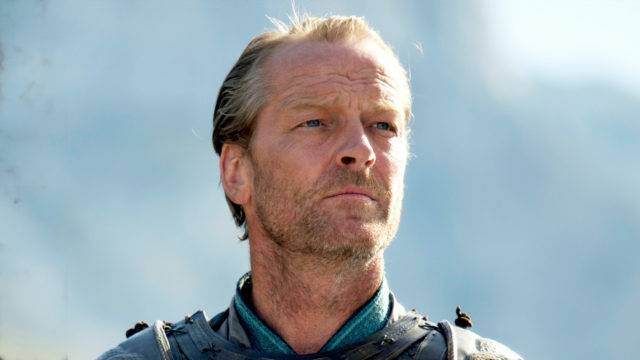 Da Game of Thrones a Titans, da Jorah Mormont a Bruce Wayne
Glen sarà un Bruce Wayne più avanti nell'età. E dopo decenni passati a combattere il crimine nei panni di Batman, il miliardario Bruce è ancora intenzionato a proteggere Gotham. Purtroppo ci sono alcuni scogli nella sua strada: deve recuperare il rapporto con Dick Grayson (Robin), il suo vecchio apprendista con cui Bruce proverà a costruire una nuova intesa, e allo stesso tempo deve aiutare i Titans nella loro missione di proteggere l'umanità (qui parliamo di alcune serie tv a tema supereroi). All'inizio della prima stagione, lo stesso Grayson aveva abbandonato il costume di Robin accusando proprio Batman, che l'aveva salvato dalla sua condizione di orfano, di averlo riempito di violenza e aggressività.
Vedremo come accoglierà l'avvento del nuovo vecchio uomo pipistrello. Un supereroe avanti con gli anni che sembra essere il personaggio perfetto per Ian Glen, una versione insolita del miliardario protettore di Gotham. Tutto questo è abbastanza chiaro vista l'età di quel che fu Jorah Mormont, ovvero 58 anni. Nelle brevi scene in cui lo si vede, fra l'altro, sembra lontano dalla maschera cinica e seriosa vista in altre incarnazioni e sfoggia anche una caratteristica e immancabile inflessione scozzese, tipica di Ian Glen. Cosa aspettarsi quindi da questa nuova figura? Solo il tempo potrà dircelo. Vedremo come il Jorah di Game of Thrones saprà trasformarsi nell'eroe col mantello che vigila su Gotham.