Game of Thrones è una Serie che ci appassiona, emoziona, irrita e delude. Ancor di più con l'ultima stagione che ha scatenato tante polemiche e dibattiti su una delle Serie più seguite al mondo. Parliamo di sette stagioni che in un modo o nell'altro sono ormai una parte indelebile di noi. Ne parliamo con gli amici, sui social, al bar o in una telefonata. Spesso dopo aver visto una puntata, ma anche dopo un intera stagione, per confrontarci ed emozionarci con tutte le persone a noi vicine.
Insomma, Game of Thrones ormai è sulla bocca di tutti e quindi anche e sopratutto degli hater, i quali con la forza e la perseveranza di una minoranza che sembra aver paura di rimanere inascoltata, gridano a gran voce il loro disappunto. L'hater è un guerriero, un lavoratore instancabile, un profeta che deve diffondere il proprio verbo, così che tutti si possano finalmente rendere conto di che Serie mediocre sia in realtà (per loro) Game of Thrones. Ma qual è la giornata tipo di un hater di Game of Thrones?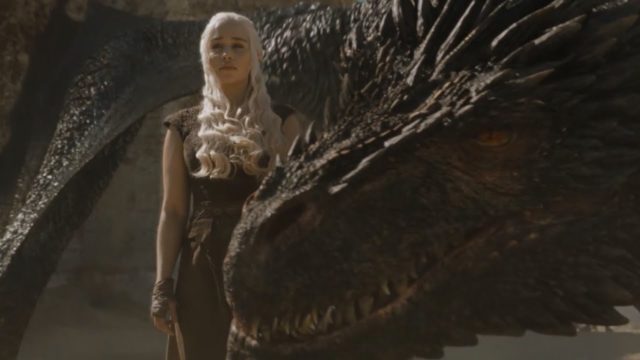 Ore 9.00: L'hater di Game of Thrones è mattiniero ma neanche troppo. Non può certo perdere ore preziose: deve manifestare da subito il suo disappunto. Nonostante l'ora poco attiva dal punto di vista dell'utenza, visto che la gente lavora, la mattina viene comunque sfruttata dall'hater. Fin da subito verificherà ogni pagina di Serie Tv, a cominciare dalla pagina ufficiale di Game of Thrones, nella speranza che ci sia un nuovo articolo da poter commentare. Lui deve essere sempre attivo, pronto, fin dalla mattina presto, per poter quindi essere il primo a commentare e ottenere la giusta visibilità per il suo obiettivo.
Ore 11.00: Siamo a metà mattinata, un orario perfetto, per poter iniziare a sfruttare altri mezzi. Dopo aver seminato il terreno di prima mattina con una giusta ricerca e i primi commenti minatori, l'hater sa di poter finalmente reperire la massa. Inizierà quindi a telefonare o mandare messaggi ai propri amici,  magari tirando in ballo una nuova scena della Serie che non aveva ancora criticato nei giorni scorsi. Avremo però solo piccoli shot minatori, come fulminei atti di guerriglia che diverranno più concreti solo nel corso della giornata.
Ore 13.00: È l'ora di pranzo e l'hater non ci vede più dalla fame…di dover criticare finalmente in modo adeguato, assestando colpi violenti e decisivi in un orario determinante, in cui gran parte delle persone è libera. Magari leggendo l'ultima news della Serie che tanto amano, ritrovandosi sbattuto in faccia il commento dell'hater che a spada tratta sfodera tutti gli stereotipi dei commenti più abusati e copia-incollati ovunque.
"In questa Serie c'è solo sesso", "Non capisco nulla di tutti questi nomi e famiglie, mi sembra una Serie inutilmente complicata", "Ma cos'è questa sciocchezza dei draghi?" "C'è solo violenza" ecc.
Ma arriviamo al culmine della giornata!
Ore 17.00: Siamo nel cuore della sua sfida personale. Dall'ora di pranzo l'hater si è riposato e nel frattempo si è potuto informare su altri dettagli per poter dire alla gente quanto sia mediocre il prodotto. Probabilmente l'hater in questione, nonostante odi la serie, ha continuato la visione della suddetta solo per avere più materiale a sua disposizione da poter criticare e poterlo sbattere in faccia al mondo. L'orario è propizio per chiamare i propri amici e invitarli per un caffè. È giunto il momento di parlarne a voce, faccia a faccia. Dopo aver lasciato qualche nuovo commento e aver alimentato con ancor più benzina sul fuoco il duro lavoro iniziato in mattinata, l'hater continua così la sua crociata dal vivo.
Ore 19.00: Si avvicina il crepuscolo ma per l'hater non è ancora finita l'odissea, bisogna combattere finché se ne hanno il tempo e le forze. L'orario prima di cena è un orario di assestamento. Giunto a questo momento della giornata, dopo esser stato zittito dai suoi amici e aver portato al limite ogni dibattito sui social, si calma e scruta quel che succede intorno a lui. Osserva con attenzione cosa scrive la gente, gli apprezzamenti che è solita fare e le scene che sono rimaste nel cuore di tutti. Analizza il suo nemico per poter sferrare in modo adeguato l'attacco finale. Si informa riguardo vita, morte e miracoli degli attori. Ogni news possibile e immaginabile su aggiornamenti, costi di produzione e qualsiasi cosa vi possa venire in mente. In particolare userà in modo strategico le due parole magiche, quelle con cui crede di poter far più male: morale e nerd. 
Ore 22.30: Il corno ha suonato. Si scende in campo per l'ultimo scontro. Allo stremo delle forze, l'hater chiama a raccolta altri hater come lui. Assieme a loro inizia a divulgare ovunque le notizie più disparate sul mondo di Game of Thrones. Parlerà di quanto siano drogati gli attori, di quanto la Serie sia schifosamente violenta. Sopratutto di quanto sia priva di morale e quanto sia nerd il pubblico che la segue. Il pubblico è un mostro senza alcuna sensibilità. Esso gode nel vedere gli incesti ed è un bambino mai cresciuto che perde tempo a vedere i draghi e i non morti. Un pubblico senza personalità che segue solo le mode. Lui, il salvatore, che come il messia, con il suo sacrificio permetterà a tutti noi di aprire gli occhi su questo prodotto così sopravvalutato dal mondo.
La giornata è così conclusa. L'hater, sebbene sconfitto in una guerra che non avrebbe mai potuto vincere, si ritira tra le braccia di Morfeo. Ma la sua battaglia si ripete ogni giorno, come un'anima peccatrice che deve scontare la sua pena per l'eternità, non vanamente . Ha creato scompiglio, ha dato informazioni, ha creato un dibattito, ha portato qualcuno a pensarla come lui. E se anche uno soltanto si fosse convinto delle sue argomentazioni, in fondo, l'hater ha un po' vinto.