Quando si parla di Game of Thrones 8, uno degli argomenti di maggior appeal per i fan è il tototrono. Uno dei possibili pretendenti, soprattutto tenendo conto del lignaggio, è sicuramente il nostro rematore preferito: Gendry Baratheon. Difficile pensare possa avere una possibilità maggiore rispetto alle potenze in atto in Game of Thrones 8, ma comunque ad onor del vero una chance ce l'ha.
L'ultimo dei Baratheon
Ultimo rimasto della nobile casata che ha deposto il Re Folle e quindi legittimo erede al trono. Cresciuto a Fondo delle Pulci come apprendista fabbro (pare che la quota per l'apprendistato sia stata pagata da Varys), affina le sue abilità durante la giovinezza, diventando il miglior armaiolo del metauniverso di GOT. Sarà la sua somiglianza con Re Robert che catturerà l'attenzione di Eddard facendogli sospettare che sia il figlio bastardo del suo amico.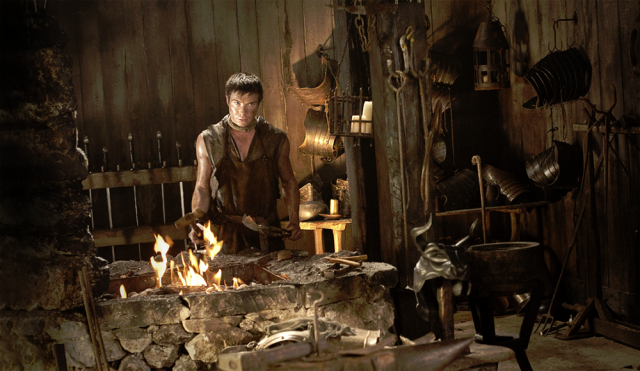 Gendry – Un viaggio inaspettato

Dopo l'incontro rivelatore con Ned, come ogni buon bastardo che si rispetti viene spedito alla Barriera insieme a Yoren e le altre reclute (tra queste ci sono Arya e il mai dimenticato Frittella). Durante il viaggio Yoren viene attaccato dalle guardie di Tywin Lannister, che sapevano del figlio bastardo di Robert. Yoren riesce a disarmare le guardie e a salvare la compagnia, ma successivamente perirà in un agguato. Gendry e Arya vengono fatti prigionieri e portati ad Harrenhal. Grazie alla sua furbizia la piccola Stark, che convince le guardie che in realtà il bambino morto per mano di Polliver (a.k.a. Lommy) fosse Gendry, riesce a salvarsi la vita. Qui i membri della compagnia sono torturati dalla Montagna, ma per merito delle sue abilità come armaiolo e all'intercessione di Tywin, Gendry riceverà la grazia.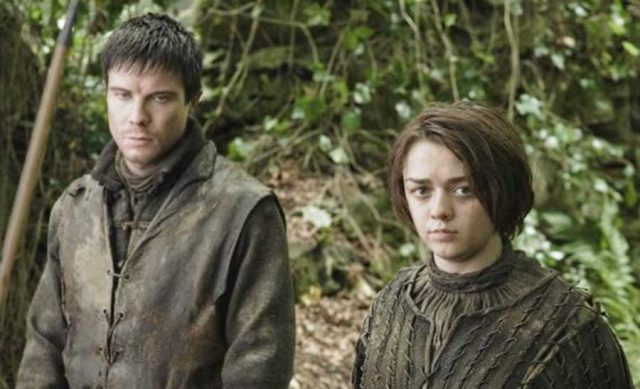 Ad Harrenhal, Gendry è costretto a lavorare alla forgia del castello. Grazie ancora una volta ad Arya, in accordo con Jaqen H'ghar, riescono a fuggire mentre Tywin è diretto verso La Battaglia delle Acque Nere. Questa si rivelerà una fuga provvidenziale poiché, dopo la partenza delle truppe, tutti i prigionieri vengono uccisi.
Gendry e Arya a questo punto sono diretti a Riverrun, essendo questo un territorio sotto l'egemonia della famiglia di Lady Stark. Nel viaggio si imbattono però in Thoros di Myr e della Fratellanza senza Sigilli e portati al cospetto del leader Beric Dondarrion. Qui lui inizierà a lavorare come fabbro per la fratellanza. Arya proverà a convincerlo ad andare con lei a Winterfell, ma si rifiuterà definendo la fratellanza la cosa per lui più vicina a una famiglia.
Durante il soggiorno avverrà uno degli incontri più importanti all'interno dell'economia della serie. Melisandre alla testa di alcuni soldati della casata Baratheon giunge nel territorio della fratellanza e paga un riscatto di due sacchi d'oro per liberare Gendry. Sarà proprio lei infatti a rivelare al ragazzo le sue origini e a legittimarlo come erede al trono. Arrivati a Dragonstone, Stannis riconosce in lui subito i caratteri di Re Robert.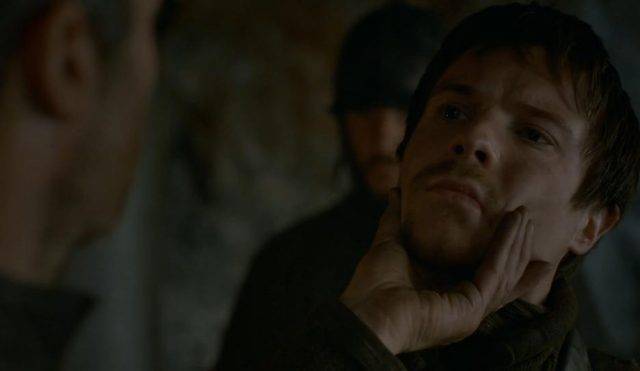 Melisandre suggerisce di uccidere il ragazzo come fatto in precedenza con Renly, ma Ser Davos riesce a raggiungere un accordo per evitarlo. Melisandre farà un test utilizzando il sangue di Gendry. Sarà anche la prima volta con una donna per il giovane. Durante l'amplesso però le cose non vanno come programmato poiché Stannis lancia una fiala con il suo sangue nel fuoco per pregare per la morte dei suoi contendenti al trono.
A seguito di questo incidente Gendry viene relegato nelle celle. Ser Davos apprende che Stannis, convinto che il test di Melisandre abbia funzionato, vorrebbe uccidere il ragazzo. Per questo motivo lo aiuta a fuggire dalla celle e dopo averlo messo su una barca gli consiglia di nascondersi.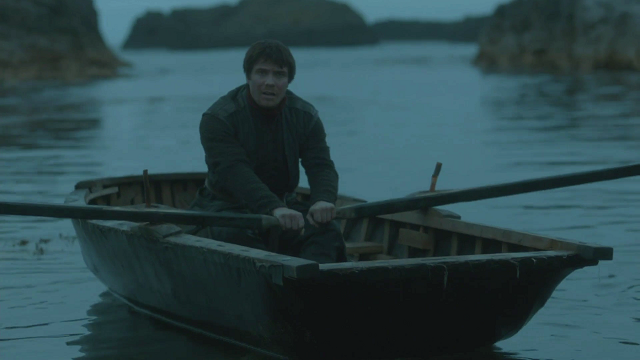 Da questo momento in poi le tracce del bastardo rematore si perdono completamente. La domanda che si sono posti i fan nel corso delle stagioni è la seguente: che fine ha fatto Gendry? Tra le teorie circolate ai tempi, la più divertente rimane quella secondo la quale Gendry abbia continuato a remare dato che non si è visto ad Approdo del re.

Altri invece non avrebbero investito un soldo nel suo ritorno. Sono talmente tanti i personaggi di Game of Thrones 8 e le sottotrame aperte che una in più avrebbe solo reso ancor più intricata la vicenda. E invece il figlio bastardo di re Robert Baratheon che Ser Davos ha salvato dalle grinfie di Melisandre e Stannis Baratheon, è tornato. È rimasto tutto questo tempo ad Approdo del Re a fare il fabbro, ma ora è pronto ad affiancare Jon Snow e "la compagnia dei non morti" nella missione oltre la Barriera.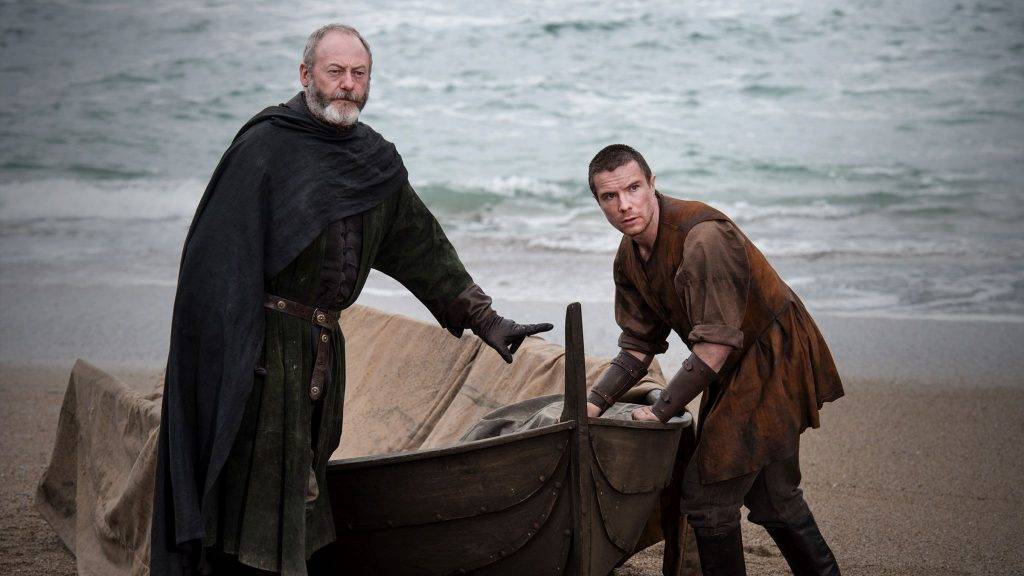 Il fatto che sia proprio il cavaliere delle cipolle a scoprire dove si trova Gendry non è ovviamente una scelta casuale. Non a caso, ai tempi l'attore Joe Dempsie commentò così la scena legata al suo ritorno:
La scena Gendry-Davos è veramente molto bella. Lui è ormai una sorta di figlio e provengono entrambi dallo stesso posto. Davos sembra capire cosa ha passato Gendry e lui non ha mai avuto una figura paterna alle sue spalle.
Il nostro novello Revenant torna così dopo quattro anni. Che l'abbia passati a remare? La risposta sembrerebbe negativa, vista l'energia con cui difende Ser Davos dai soldati Lannister sulle coste di Approdo del Re. Da questo momento in poi apprendiamo come stesse in realtà allenando il proprio corpo durante gli anni passati a remare, per riuscire a coprire la distanza tra la Barriera e il luogo della battaglia tra Jon e gli Estranei nello stesso tempo in cui un atomo attraversa l'acceleratore di particelle del CERN.
La maturità in Game of Thrones 8
In Game of Throne 8 assistiamo però alla definitiva consacrazione del bastardo di casa Baratheon. Finalmente viene riconosciuto per quello che è realmente e viene legittimato come Lord di Capo Tempesta nell'episodio più recente andato in onda. Il rapporto con Arya si evolve in maniera completa. La giovane Stark vuole concedersi il brivido della prima volta, e questa avverrà con il nostro rematore indefesso, regalandoci una delle scene più discusse di Game of Thrones 8, e restituendo ad Arya un po' di quella umanità che sembra aver lasciato a Braavos.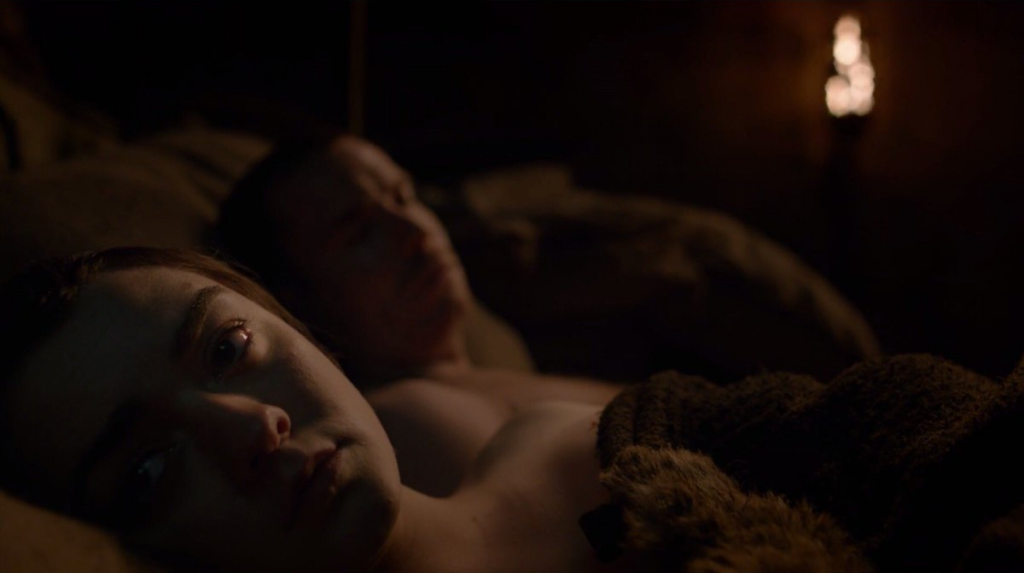 Come detto prima, Gendry ottiene la nomina a Lord della sua casa di appartenenza durante i festeggiamenti per la vittoria dei vivi nella lunga notte. Una scena che ha fatto storcere il naso ai fan più conservatori per via dell'errore sul suo cognome da bastardo (a tal proposito qui la spiegazione dell'accaduto). Dopo la nomina decide di compiere il grande passo e chiedere la mano di Arya, venendo respinto dalla ragazza con uno dei più classici due di picche, "Ti amo ma non possiamo avere una relazione", con tanto di "Non sono una Signora" a fare da colonna sonora.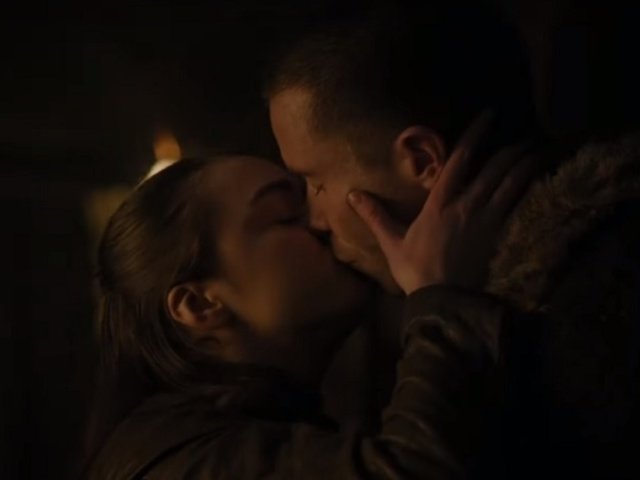 Insomma, sembra finalmente che Gendry abbia abbandonato le vecchie passioni legate al canottaggio e sia entrato di diritto nella corsa al trono. Le possibilità che sia lui a prevalere sono di poco a superiori a quelle che ha Euron di ottenere la paternità biologica del figlio di Cersei. Una possibilità c'è però, dettata anche dal suo ritorno dopo diverse stagioni. Inoltre sulla carta d'identità oramai figura Gendry Baratheon, il che fa aumentare leggermente la sua quota al tototrono. Non ci resta che attendere le due puntate finali e aspettare che la storia faccia il suo corso.