Game of Thrones è indubbiamente la serie tv più seguita, amata e suggestiva degli ultimi anni. Il capolavoro della HBO influenza e condiziona l'intero meccanismo che ruota intorno ai prodotti seriali. È la più citata e conosciuta. Anche chi la critica comunque ne parla e contribuisce a muovere un ingranaggio che genera visibilità e profitti senza pari. Ma se questo gigante della televisione moderna fosse stato prodotto da qualcun altro? Se a pensare e realizzare il lavoro di G.R.R. Martin fosse stata un'altra casa di produzione? Ad esempio FOX?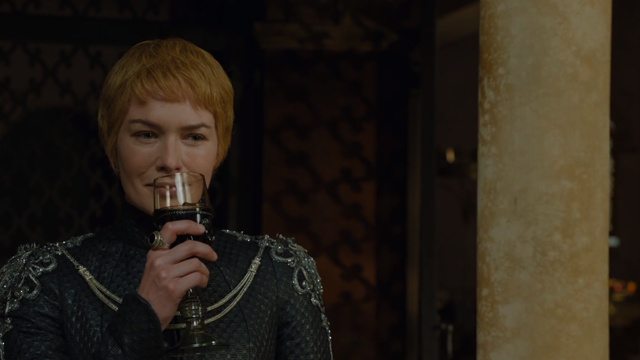 Da tale domanda squisitamente accademica nasce questa nostra indagine tra il serio e il faceto. Perché seppur il soggetto di partenza sia ben chiaro e noto ai più, la sua realizzazione, la sua trasposizione formale, apre un mondo di ipotesi e congetture che ci piace e diverte poter immaginare e raccontare.
Scopriamo subito le carte e diciamo che sono tre le ipotesi che vogliamo presentare. Quelle che ci sembrano le più realistiche e soprattutto le più interessanti. Perché la FOX è un colosso. Perché ha i mezzi e le capacità per fare tutto. Dunque ha senso porci limiti su quello che sarebbe potuto essere e che (per fortuna?) non è stato?
La prima ipotesi parte da un assunto molto semplice: FOX ha prodotto negli anni alcune delle serie tv più interessanti e di qualità che ci siano state. Basti pensare a Dr. House, Prison Break, Fringe, Bones o Lie to me. Questo ci garantisce che la capacità di scrittura e messa in scena degli aspetti fondanti Game of Thrones non sarebbe stata a rischio. Violenza, sessualità e trama intricata, che rappresentano tre degli elementi principali del successo di Game of Thrones, non sono così distanti da quanto abbiamo già visto nelle produzioni originali FOX.
Questa visione in chiave FOX, che si potrebbe definire conservatrice, ci fa intuire come la possibilità di veder realizzato Game of Thrones così come lo conosciamo non era impossibile. Anche cambiando la casa di produzione.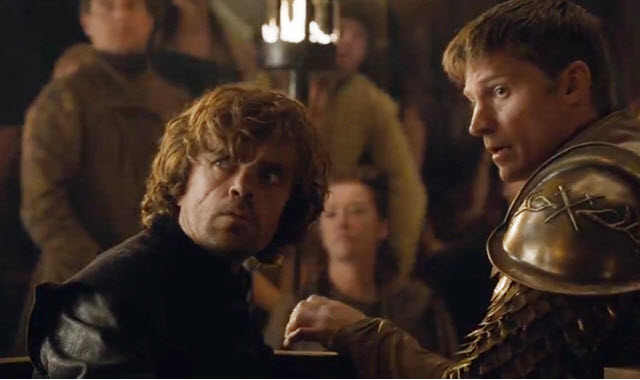 Certo, non stiamo in alcun modo sminuendo il lavoro fatto dalla HBO, tutt'altro. Produttori, scrittori, casting e tutto ciò che ruota attorno a Game of Thrones è impareggiabile ma soprattutto è forte del fatto che "con il senno del poi" sono bravi tutti. Ma come dicevamo, si tratta di un'indagine puramente speculativa.
Passiamo allora alla seconda strada che avrebbe potuto essere percorsa dalla FOX. Nel portafoglio delle produzioni a disposizione del colosso di Los Angeles ci sono alcuni titoli iconici, che hanno fatto la scuola della televisione: I Simpson, I Griffin e Futurama. Perché non immaginare allora una produzione animata di Game of Thrones? Non necessariamente in chiave Groeninghiana (abbiamo già avuto Disincanto!) ma una versione paragonabile alla trasposizione del 1978 de Il Signore degli Anelli. Ovviamente ammodernata nelle tecniche realizzative e di immagine. Certo il taglio sarebbe stato più di nicchia e la fruizione relegata a un ambiente "da nerd", ma  da quanto tempo manca una produzione animata di ampio respiro?
E quale soggetto più indicato di questo dove abbiamo a disposizione ogni genere di situazione e personaggio? Per rendere le atmosfere cupe e violente ci si sarebbe potuti rifare alle immagini del manga capolavoro di Kentarō Miura: Berserk. Oppure alle atmosfere surreali e magiche dei lavori di Miyazaki. Questo per non andare in una direzione più anglofona, come nei lavori di Frank Miller, Stan Lee, o Alan Moore. Giusto per citare i più famosi e iconici.
Quanto avrebbe bisogno la televisione di un'opera di così grande impatto e profondità confezionata in un formato così distante dal consueto come l'animazione? Il successo di un prodotto come Bojack Horseman ci dice che anche il pubblico lo è.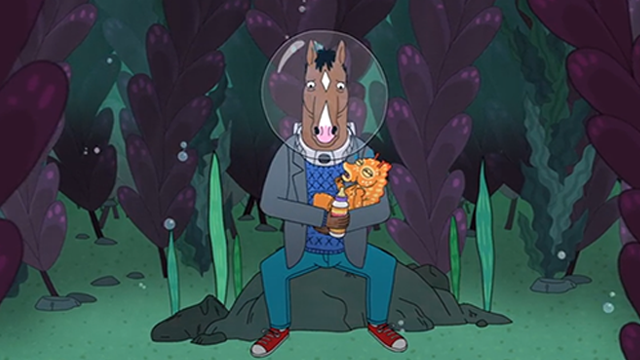 Per parlare dell'ultima ipotesi è necessario ricordare un evento importante: per 52 miliardi di dollari e spiccioli lo scorso anno la Disney ha acquisito la 21st Century Fox. Questa transizione che potremmo definire epocale apre degli scenari che, stando ai commenti che si sono letti tra gli addicted di tutto il mondo, sembrano drammatici e preoccupanti.
Game of Thrones in mano a un mostro fagocitante ogni violenza e sessualità come una FOX in mano a Disney non dà molte speranze per un risultato soddisfacente. Provare a immaginare tutto quello che abbiamo visto e amato fino a oggi edulcorato dai suoi elementi più cupi e cruenti è una tortura. Lo scempio che sarebbe potuto essere fatto, ma che non è stato fatto, ridurrebbe l'opera di Martin a un'intricata favola della buona notte. Come è stato fatto per i lavori dei Fratelli Grimm, per altro.
Non ci sarebbe alcun incesto tra Cersei e Jaime. La prima finirebbe nel novero delle regine cattive e crudeli che alla fine vengono redente o sconfitte. Il secondo si troverebbe a rappresentare la parte del principe azzurro sfortunato che probabilmente alla fine sposerebbe Brienne di Tarth trasformandola in una raggiante cavaliera dopo il primo vero bacio d'amore. Tyrion poi non ne parliamo, relegato al rango di aiutante trattato peggio del gufo Anacleto. Daenerys e Jon Snow cavalcando i loro draghi mano nella mano (non riesco a immaginare come ma la Disney ce la farebbe!) si allontanerebbero sul mare al tramonto dopo aver sconfitto il grande pupazzo di neve che terrorizzava il Nord la notte prima di Natale.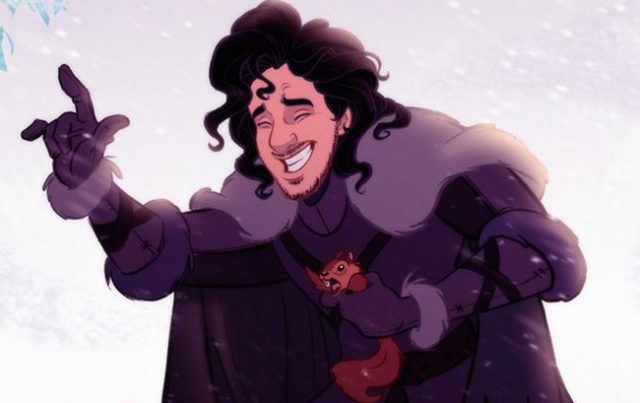 Probabilmente questa ipotesi affascinerebbe milioni di bambini nel mondo e riempirebbe le sale dei cinema le vacanza di Natale, ma fortunatamente non lo scopriremo mai. Lasciamo quindi che la FOX torni a regalarci serie tv come sempre ne ha fatte, sperando che la zuccherosa mano della Disney non ci metta lo zampino. E mettiamoci comodi ad attendere che la HBO ci regali un'ultima straordinaria stagione di quel magnifico prodotto che è Game of Thrones.