George R.R. Martin è l'autore della saga che ha ispirato Game of Thrones. Tuttavia, nonostante la serie abbia preso ispirazione da A Song of Ice and Fire, è evidente come il prodotto televisivo abbia cambiato il materiale originale. Ha anche tolto del contenuto per rientrare nella produzione di un certo numero di stagioni.
George R.R. Martin non riesce però a comprendere perché Game of Thrones si concluderà con l'ottava stagione. Secondo lo scrittore la serie sarebbe dovuta durare 13 stagioni!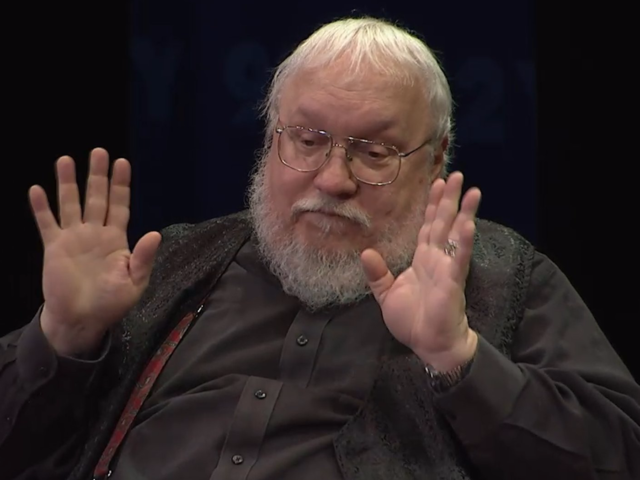 Durante un'intervista con Variety Martin ha espresso i suoi dubbi. La decisione finale è spettata agli showrunner David Benioff e D.B. Weiss. Ecco le parole dello scrittore:
Avremmo potuto fare anche le stagioni 11, 12, 13… David e Dan hanno continuato a dire per cinque stagioni che non sarebbero andati oltre la settima. Li abbiamo convinti a fare l'ottava, ma non di più. C'è stato un periodo, circa cinque anni fa, in cui loro dicevano sette stagioni e io dicevo dieci. Ma hanno vinto loro: sono loro a lavorare sulla serie.
I fan probabilmente si trovano d'accordo con le parole di Martin. Rispetto ai libri sono state tagliate delle parti che meritavano di essere approfondite. La settima stagione inoltre è stata accusata di essere troppo rapida rispetto alle precedenti: basta pensare ai repentini spostamenti tra i continenti di alcuni personaggi. Insomma, con più stagioni Game of Thrones avrebbe potuto prendere in considerazione nuove storie e descrivere più dettagliatamente ogni passaggio. Sappiamo però che non accadrà.
Consideriamo però il lato positivo. In un periodo in cui molte serie vengono tirate per le lunghe, possiamo contare sul fatto che questa storia avrà una conclusione che possiamo definire naturale. I fan, soddisfatti o delusi dal finale, vorranno comunque vedere di più, invece che pensare di aver visto troppo.