Di certo quando si parla di famiglia in Game of Thrones non pensiamo alla Casa nella Prateria o, giusto per rimanere in terra italiana, a Un Medico in Famiglia (almeno quello delle prime stagioni). No, piuttosto l'idea di famiglia in Game of Thrones è più simile a quella di Dynasty. Complicate relazioni familiari, segreti, alberi genealogici complicati come la fisica quantistica ed in più l'incesto. Eppure non si può fare di tutta l'erba un fascio, così anche nella Serie Tv Hbo le cose sono parecchio più complesse e l'idea di famiglia varia in base alla casata presa in considerazione.
La famiglia è l'elemento fondamentale del mondo di Game of Thrones, questo vale in qualsiasi luogo di Westeros o Essos e in qualunque tempo. Se si guarda alle origini della storia, è stata infatti una famiglia ad iniziare tutto: Aegon il Conquistatore Targaryen che con le sue due sorelle arrivò a Westeros e ne sottomise i popoli. La presenza di un nucleo familiare è ciò che distingue i popoli civilizzati, o anche se volessimo gli umani, dai barbari, ovvero gli Estranei e gli schiavisti. I Dothraki, se ve lo steste chiedendo, rientrano nel primo gruppo perché è più volte rimarcato come la tribù sia essenziale per la sopravvivenza, è una famiglia nomade dagli strani costumi ma pur sempre una famiglia che si protegge a vicenda.
C'è differenza quindi quindi tra Estranei, priva di sentimenti, e schiavisti, privi di moralità, e poi tutti gli altri popoli, nei quali rientrano i Dothraki, le casate e i Wildlings.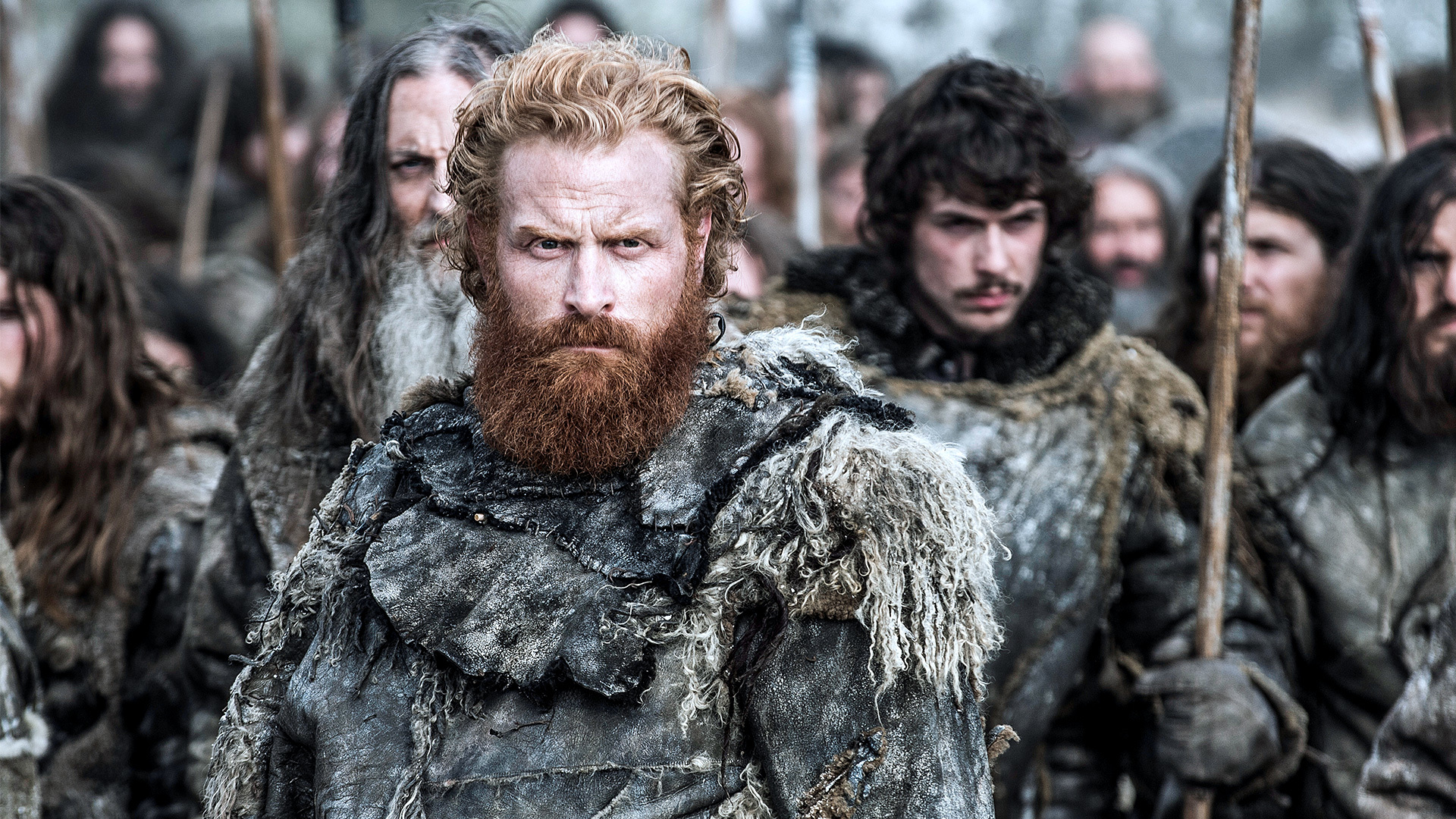 Focalizziamoci sulle casate di Westeros. A ben vedere si possono distinguere tre diversi tipi di famiglia, ognuna legata ad una delle principali casate ma non solo: la famiglia intesa come casa, come porto sicuro e luogo di amore e protezione; la famiglia come strumento per raggiungere i propri scopi, un mezzo che può facilitare o ostacolare; la famiglia come pesante fardello, come eredità con la quale non si sente un vero legame.
Gli Stark sono certamente i rappresentanti del primo tipo. Sono l'incarnazione del concetto stesso di nido familiare, anche quando questo li porta a compiere scelte sconsiderate. Sono la famiglia per eccellenza di Game of Thrones, di fronte a tradimenti, omicidi e a una generale miseria dell'animo umano la famiglia Stark continua a combattere per ciò che è giusto, sono i buoni della storia e di conseguenza coloro che affrontano maggiori sofferenze e ostacoli. I lupi del Nord rimangono tutti insieme solamente nel primo episodio, poi pian piano si allontanano sempre più fino all'ultima stagione in cui gli ultimi sopravvissuti finalmente si ritrovano. Soli sono forti, uniti sono invincibili. Se c'è una cosa che gli ultimi Stark rimasti hanno imparato è a non essere più ingenui, a non permettere più a nessuno che non sia della famiglia di mettersi in mezzo.
"When the snows fall and the white winds blow, the lone wolf dies but the pack survives"?
Seppur in misura molto minore, anche una casata come quella Tyrell può essere legata a questo concetto di famiglia. Olenna agisce per il bene della famiglia, soprattutto per difendere i propri nipoti. È il motivo che la spinge ad architettare l'omicidio di Joffrey e per salvare suo fratello Margaery decide i prestarsi al gioco folle dell'Alto Passero, con risultati drammatici.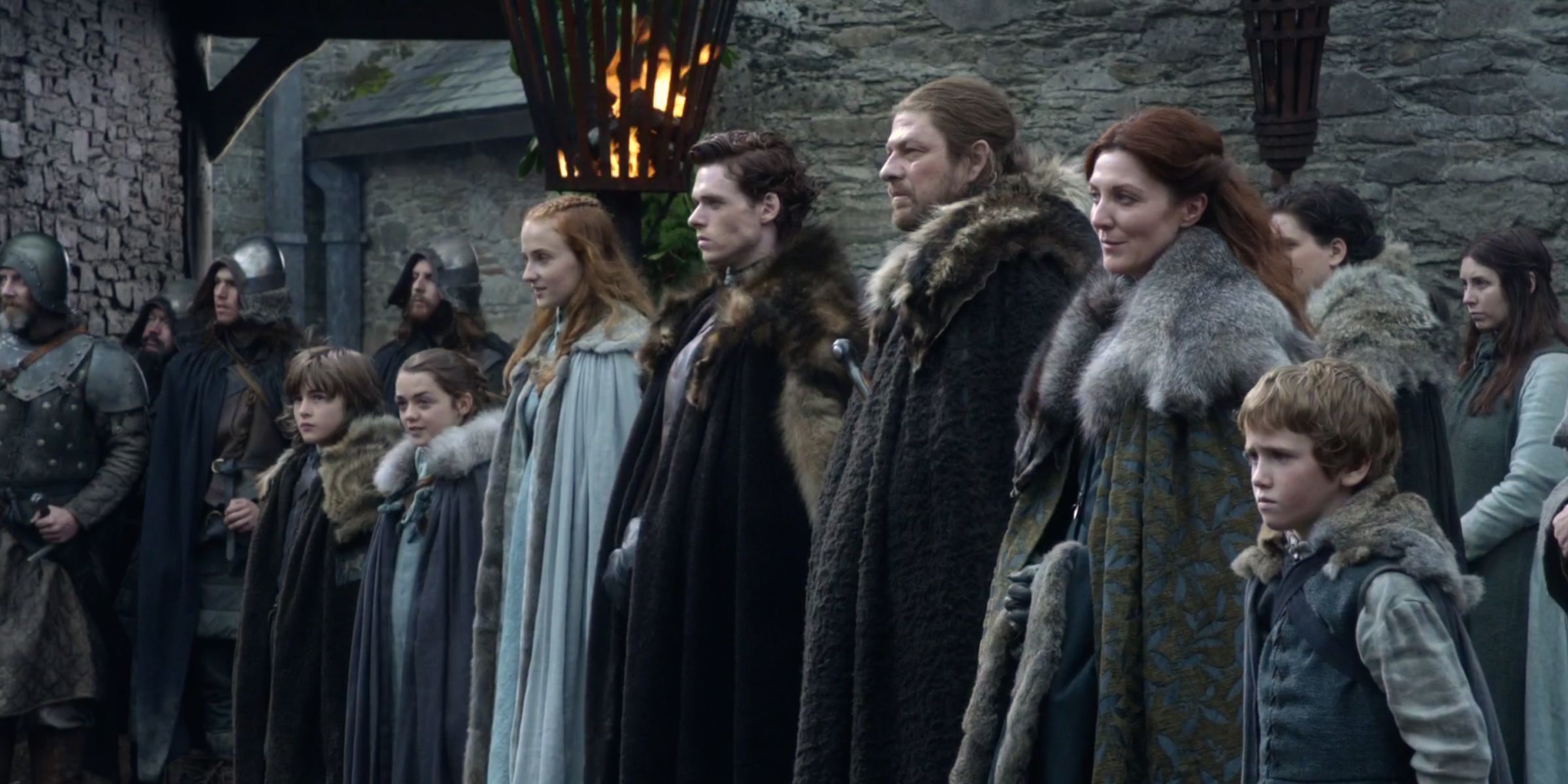 Completamene opposti agli Stark ci sono i Lannister.
L'idea di famiglia è una parola senza significato che Cersei e Tywin utilizzano per riempirsi la bocca quando in realtà gli importa solo di loro stessi. Per i Lannister la famiglia è un gioco di potere e controllo, l'amore disinteressato non esiste. Tywin ha a cuore la casata, non ha pietà per il figlio nano né rispetto per la figlia femmina, prova disgusto quando l'erede torna monco e non riserva parole d'affetto nemmeno per i suoi nipoti. È uno stratega e un grande uomo politico, di fatto quando muore ben presto i Lannister si ritrovano in guai seri e probabilmente se fosse ancora vivo la settima stagione si sarebbe conclusa diversamente.
Jamie è un cavaliere a metà, da un lato vorrebbe fare la cosa giusta ma dall'altro l'amaro malato per la sorella finisce per avere (quasi) sempre la meglio. Cersei meriterebbe un capitolo a parte, è una contraddizione vivente. Le importa dei figli, è disposta ad uccidere e questo le fa "onore" ma allo stesso tempo rinnega qualsiasi altro legame. La sua sete di potere e vendetta ormai ha preso il sopravvento persino sul suo lato materno, tanto è che per Tommen non versa neppure una lacrima.
Ed infine c'è Tyrion. Il Lannister che non è Lannister. Vive da sempre nell'ombra, odiato da tutti, i sensi di colpa lo portano su una strada autodistruttiva fino a che non trova qualcuno che gli dà fiducia, che gli dà la possibilità di far parte del gioco e di dimostrare le sue qualità non indifferenti. Tyrion, come personaggio, rientra quasi più nel terzo gruppo che nel secondo e forse non è un caso che girino diverse insistenti teorie riguardo la sua discendenza.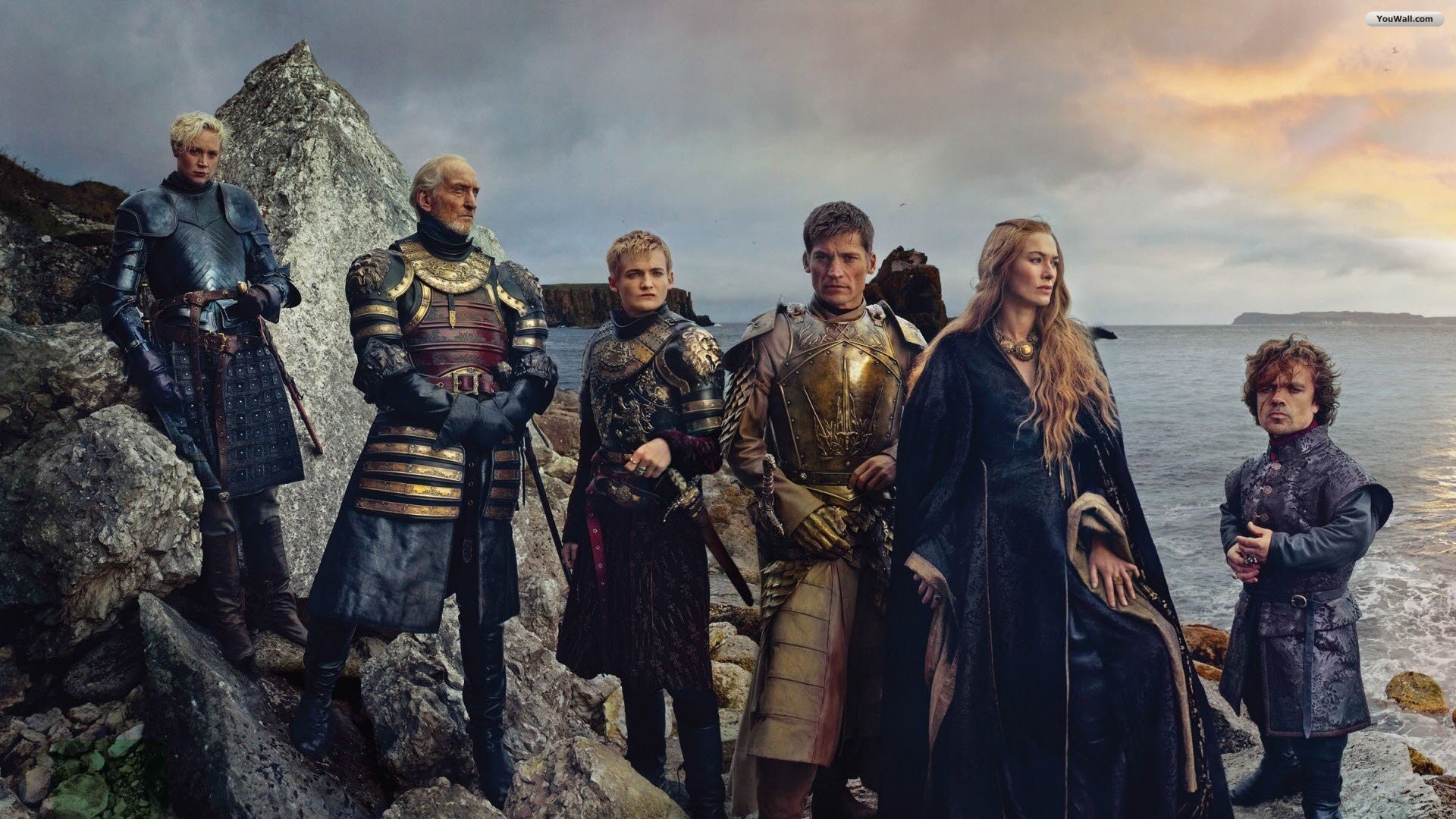 Ultimi ma non ultimi i Targaryen che in Game of Thrones rappresentano il terzo tipo di famiglia.
Stavolta non c'entra l'affetto o il potere ma l'eredità, le aspettative che l'ultima (o così crede lei) discendente di una casata intera sente di dover reggere sulle proprie spalle. Il percorso che Daenerys compie è di certo il più travagliato. Non ha una casa, non ha affetti, non ha qualcuno che la protegga e impara presto che il tradimento è dietro ogni angolo. Così si indurisce, trasforma la propria pelle in scaglie e punte che allontano chiunque. Diventa sempre più pericolosamente simile al fratello e al padre, insomma sempre più simile ad una classica Targaryen, casata non molto nota per la tolleranza o le buone maniere.
Per Daenerys la famiglia è un fardello, è un dovere, è un ricordo costante di ciò che ha perduto. "Il trono mi spetta di diritto" è il tormentone con il quale cerca di convincere gli altri e se stessa perché ancora Daenerys non sa rispondere alla domanda: "se non sono una Targaryen, chi sono io ?".
Sono quei vincoli che la tengono prigioniera e le impediscono di guardare oltre.